DON'T MAKE YOUR SUMMER VACATION PLANS JUST YET
Schedule your summer holiday around our "Rockstar Real Estate Investor Weekend." 
We Have a JAM-PACKED Weekend this July 2018 — one designed for Maximum Learning and Up-Close and Personal Networking. Get the Funds You Need for Deals Here!

The "Rockstar Real Estate Investor's Weekend" will Skyrocket Your Success Quickly. 
This Spectacular Realty411 Weekend, Includes:
Complimentary Admission to July's FRIDAY THE 13th "Get Lucky B2B Networking Conference" in Newport Beach on

JULY 13th. 

RSVP HERE.

Complimentary Admission to Saturday's "ROCKSTAR Real Estate Investor's Expo" on

JULY 14TH. 

RSVP HERE.
Specialized Training and an AMAZING Bus Tour with One of the Most Active Investors in Southern California. See the 411 below…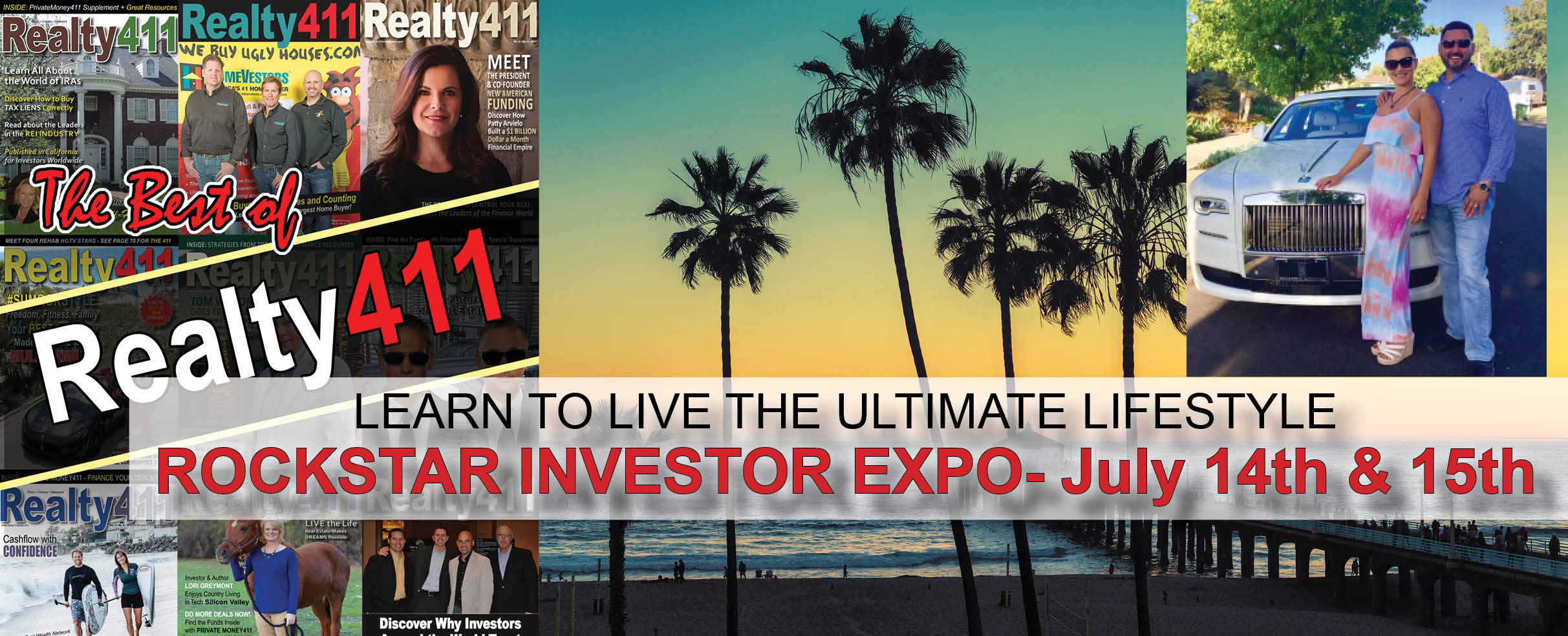 This custom-tailored CREATIVE real estate investor rehab tour will enable investors from around the nation the ability to learn from the publisher's first mentor. The Golden Nuggets we will share will elevate your game!
Nobody in the industry has trained for this moment so diligently…

Are you ready to reach a Whole New Level of Success? Have you invested in other programs or training that didn't really do much?
Join us on SUNDAY, JULY 15th as we train with Hector Padilla, President of HP Capital Investments, Inc.  Hector is a personal friend of the Realty411's publisher and is also one of the people who has impacted her the most in her 25-plus-year career as a landlord and investor in Southern California.
READ ABOUT HECTOR, PLUS GET INFORMATION ABOUT OUR ROCKSTAR EXPO ON JULY 14TH IN LOS ANGELES! DO NOT MISS THESE AMAZING GAME-CHANGERS
For the affordable investment of only  $1,497, students will learn incredible information that they can take back with them to CRUSH the real estate game in their market.
Visit a 15-unit apartment building being remodeled across the street from a $3 Billion-Dollar development. Construction work is in progress.
Visit a former Motel that was converted to Executive Office Suites.
Meet with a City Councilman about what City looks for.  How can a building be repositioned for better use. Open question and answer session.
Two to three case studies on properties we visit.  We will review:
 How we found the subject property.
 Negotiations – How to structure the deal.
 How to ALWAYS have MONEY to close.
How the JV was structured.

Cost of rehab – Problems that can occur.
We are ending this VIP Bus Tour with cocktails at Hector's personal Hollywood Hill's house* on "The Celebrity Streets", across the street from a $50,000,000 estate.
Plus, a professional photo opportunity in The Rolls, so you can see, feel and smell $uccess. We KNOW how the Law of Attraction works!!
Disclosure: This subject property may go on the market in August of this year, and the listing price may be as high as be $40M to $50M.
Tips to Add PIGs (Passive Income Generators) to Your Portfolio and Live the Ultimate Lifestyle