Celebrate Our New Issue!

"The Best of Realty411"




Are you ready to Grow Your Real Estate Business, Portfolio and Network?

We want this VIP EXPO TO EXPAND YOUR MIND and help you succeed.
OUR COMPLIMENTARY CONFERENCE IS THE #1 SOURCE FOR REI 411
New York Marriott Marquis
1535 Broadway
New York, 10036 USA
Saturday, October 20th 
9:00 AM — 5:00 PM
Learn from TOP Leaders in REI, Local & National Experts
* Mingle with OUR TOP VIP Sponsors
* Meet Local & Out of Area Investors
* NON-Stop Tips for Real Estate Success
* Bring Lots of Business Cards
* Mingle with Leaders & Industry Pros
By Realty411 – The Original Realty Investor Magazine
Providing Resources Since 2007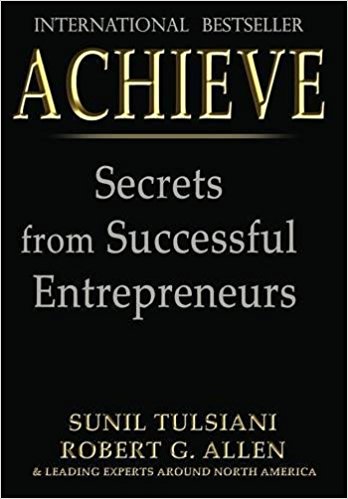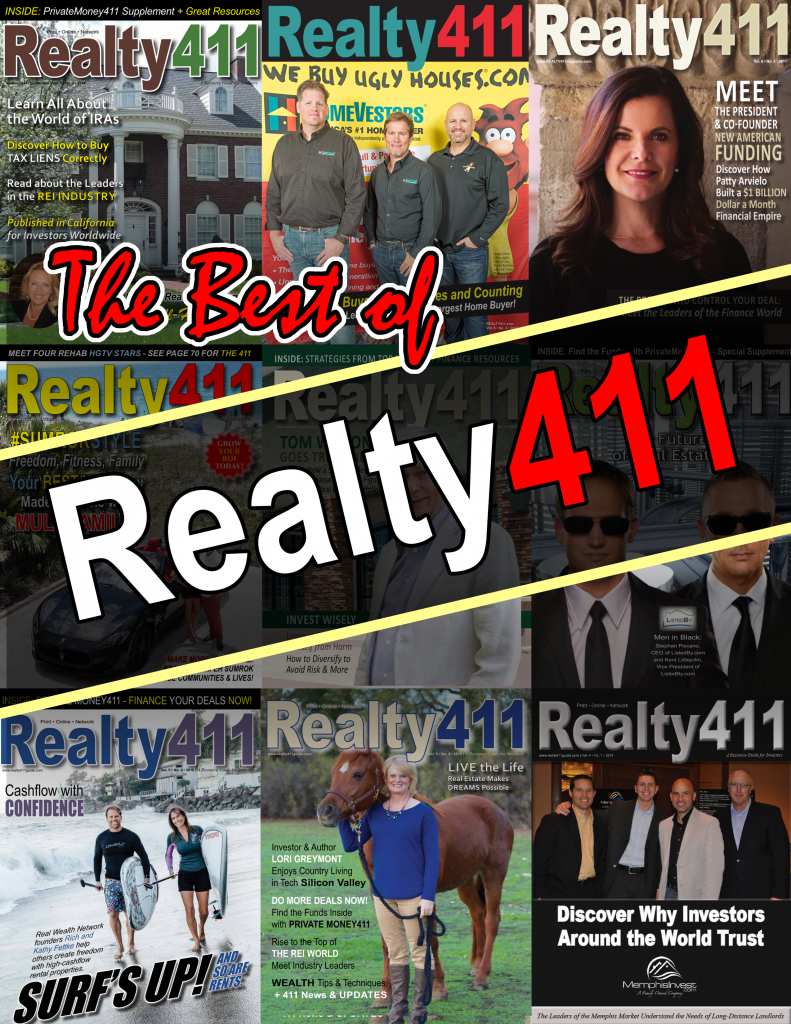 New York City Real Estate Investor Conference and Expo



JOIN US FOR 1 SPECIAL DAY OF NETWORKING & MOTIVATION – TAKE YOUR REAL ESTATE KNOWLEDGE TO A WHOLE NEW LEVEL.
Don't miss our complimentary real estate investor expo created and hosted by an accredited investor and journalist. Realty411 has been providing the resources investors need to be successful since 2007. Join us for our special annual expo celebrating REIA NYC.  Realty411 is the original realty investor magazine – Our only goal is to educate, motivate and inspire others with our magazines, podcasts, webinars, and other resources.

Learn with PROVEN Leaders in the Industry
Both Local and Out-of-State Professionals!
Since 2007, Realty411's has provided resources, information, insider tips, and strategies that investors need to significantly expand their portfolios.
Our Expo Offers Exclusive Advantages:
Receive unbiased knowledge from REAL investors
Discover the latest technology to expand your income

Meet other investors with common goals and mindsets

Develop relationships with leaders in the industry
Share new opportunities with potential clients
Learn how to help and mentor newer investors
Save money with offers and wealth-building ideas
Receive unbiased knowledge from REAL investors
We have owned national rentals for over a decade

Publisher has no bankruptcies, lawsuits, nor foreclosures
We strive to share life-changing information unavailable anywhere
Hosting complimentary networking events is how we "Give Back"
Other events charge hundreds of dollars, but this day is PRICELESS
We strive to motivate others and help them acquire resources for success
We know your time is VALUABLE. Time is the most valuable asset we have. We can always make more money; however, we cannot add more time to our life!
WE URGE YOU TO INVEST QUALITY TIME IN GROWING YOUR BUSINESS, CONNECTIONS, RESOURCES, KNOWLEDGE AND SPHERE OF INFLUENCE.
Hosted by Realty411 – Publisher of Realty411 & REI Wealth

Since 2007 Our events Have Attracted Leading Companies & Leaders
Contact Us to Speak at or Sponsor this Event: 805.693.1497
All Guests Receive Our California-owned magazines, including:
Realty411 (or alternate cover, Real Estate WEALTH)
PLUS, a DOWNLOAD of Our digital REI Wealth Monthly
Meet Local Leaders & Industry Giants – From Coast to Caost

Influential Real Estate People & Business Owners Attending!
Find Potential Partners, New Friends, Build Your Circle of Influence.
Your Net Worth = Your Network
Mingle with Local Leaders & National Industry Professionals.
Honoring REIA NYC & Teresa Martin, Esq.

Hacking the Money
Do you want to know how to invest with OPM (Other People's Money). Even sophisticated investors with several million to put to work can benefit from leveraging what they have. The world's top individual investors like Warren Buffett and Donald Trump invest with other people's money as the new rule. And we've already seen how banks, mortgage lenders, and the largest hedge funds use other people's money to make more money. And it just makes sense. By multiplying what you have with leveraging you can reduce risk, enjoy more diversification and safety, and amp up returns. All at the same time. You've got to invest that money wisely and safely, with as much care as your own, if not more. But it can help you, and them too.
There are a number of ways to raise and pool funds. But before we dive into these, you've got to know your goals. And most importantly – your why. This is your compass.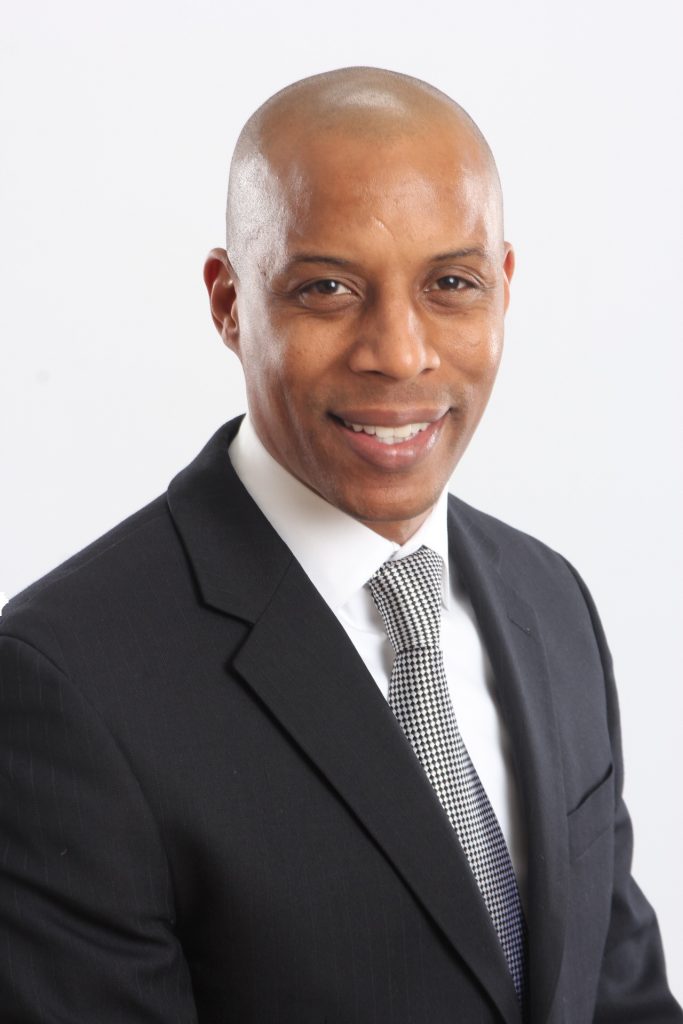 Without your compass you are virtually guaranteed to end up at the wrong destination. And all it takes is to get off course by a couple of degrees and your destination can be thousands of miles away from where you wanted to go.
So why?
Why raise funds? Why invest? Why make more money?
Not that we should condone any of his actions by any means; but even Al Pacino's character in the movie Scarface knew his why. Getting more money was just a means to an end. In this case it was to have more power and control over his life so that he could attract love and relationships. But he knew his why. Too many fans of the film, and perhaps the populace in general today get hung up on the money. Just getting more money for the sake of it. And few remember that money is very fluid. And unless you have a plan it will flow through your fingers like sand. It is either depreciating, or working for you.
So ask…How much money do I want to make? What will that money do for me, allow me to do?
Once we recognize that every single thing we do and say, and every single dollar that we spend or give away, is either taking us closer or further away from our why, the sooner we can begin to operate fully optimized.
This will all help you live intentionally, and get on the faster track to your goals. You'll be able to pinpoint how much you need to earn in returns, and the investments you need to make to be able to achieve those returns and your goals. And you'll be able to more effectively raise the funds to multiply all of this.
We Will Learn About Traditional Leverage & Fundraising Channels
There are many established channels for gaining more leverage to invest including:
        Credit cards
        Commercial real estate loans
        Business loans
        Personal and business lines of credit
        Unsecured loans
        Bank loans
While it is important to use credit wisely, it is one of the most powerful tools available to investors. Good, bad, ugly, overused, or underutilized, we all have credit. Again, this is one of those factors that is constantly either working for or against you. So make it work for you, wisely.
If you haven't already this may be the ideal time to start developing business credit. Build credit for an LLC or other legal entity which can leverage non-recourse loans, and separate your personal credit from everything else, while maximizing leverage capacity. Many will find that they can rapidly scale to wielding several million dollars very quickly.
YES OR NO? Raising Funds from Friends & Family
One of the best and easiest sources of OPM is the friends and family you are already know. Those that already know, like, and trust you.
This can be a highly controversial source of funding for some. But it can be one of the best and most rewarding. Some people rush to reach out to friends and family, and everyone in their old rolodex every time the get excited about a new way to make a dollar. Others are afraid to let their closest contacts down, put their most valued relationships in jeopardy, or to put their ego on the line. Both of these mindsets can be equally harmful, to everyone.
The Pros of Funding from friends and family include:
        Efficient to raise
        Fast funding to put into play
        Zero hassle in qualifying
        Great terms
        A little patience and understanding when you need it
        Helping those you care about the most
Most of us have had that one 'friend' that has an incredible entrepreneurial spirit. They are filled with inspirational passion that overflows and bubbles over. Only they never stick with anything for long. Eventually, they only become your friend when they need early adopters or more cash. Yet, if you do really have something valuable that can help those you care about, you are really doing them a disservice but not turning them onto it.
Imagine one of your friends or siblings having the cure to a chronic medical condition you, your spouse, or children had, but they never told you about it. This definitely applies to finances. If you can help others not just achieve their nice-to-have dreams, but to provide the essentials for their family, secure needed health care and education for their kids, and give them the ability to provide for themselves through retirement and to spoil their grandkids, you must. You at least owe it to them to alert them to the opportunity. That's giving, not taking.
The best way to cross this bridge is often just to show them what it is doing it for you. If that's something they are interested in replicating for themselves, let them know how they can participate. If that means investing with you, or investing in you, that's not taking; that's helping them. Still, whether you go over this out at dinner, around your own kitchen table, or in your office make sure they are investing wisely too. Relationships are priceless.
Great ones are rare and take work to develop, but can so easily be ruined. Maybe you'll begin by giving them a copy of this book to read, or help them get other parts of their mindset and finances aligned first. But at least for me; if I ever accept investment funds from people I know (or anyone for that matter) I tell them not to invest any more than they can afford to lose. "While I am 99% confident in this investment, crazy and unexpected things can happen. So if giving me that much money to put to work for you is going to mean you don't speak to me again if  lose it – don't do it. Or start with a smaller amount." Protect their interests, do everything you can to serve them.
The JOBS Act and Crowdfunding
The Jumpstart Our Business Startups (JOBS) act[2] came into play in 2012 and added a whole new dynamic to fundraising and investment capabilities.
Although the SEC is still clarifying and finalizing the finer points of the act and its various titles, the JOBS Act is empowering both organizers to raise funding from a broader cross-section of the crowd, and individuals to invest in a wider selection of investment opportunities. In some cases, such as in Florida, states have even paved the path and pre-empted further rulings by greenlighting expanded intrastate fundraising.
There has been a lot of buzz about the Security and Exchange Commission's ruling on Regulation A+, which goes into effect in the summer of 2015. Regulation A+ has opened up the door for firms to launch 'mini IPOs' up to $50M far easier than ever before. It also tears down old restrictions so that regular individuals can be told about investment opportunities and can invest in a wider variety of choices, even if they don't meet the old 'accredited investor' requirements.
It's really all about crowdfunding. Crowdfunding platforms have been gaining traction and evolving over the last few years. There are now well over a hundred crowdfunding website platforms ranging from donation crowdfunding via Go Fund Me, Kickstarter, and Indiegogo, to equity crowdfunding portals for startups, and specialized real estate crowdfunding options. These online platforms make it 'easy' for individuals and companies to raise money. So far it has been used to fundraise for everything from eating burritos to the Hard Rock Hotel in Palm Springs.
However, while the websites and names are new, the concept certainly isn't. Crowdfunding is essentially people getting together to fund things they care about, or which provide them a return for their investment. This has been done through various forms of partnerships, syndication's, and groups for centuries. It's been used to develop and control real estate since at least medieval times by kings and queens, and on a very small scale by families helping each other buy homes to live in.
When it comes to investing in debt and notes, various type of crowdfunding can be used. This could theoretically include donation crowdfunding, establishing a niche crowdfunding portal, friends and family, partnerships, REITs, and participating in, or even creating your own fund.
Raising Private Money to Become the Bank
No matter which of the above channels you take to raising money you'll need to get good at presenting, pitching, and closing. You need to be able to clearly present the opportunity that is available, your strengths, how it helps, and how you'll keep their money safe. This applies whether you are walking into a local bank for a loan, approaching a venture capitalist, or even trying to help your friends and family enrich their lives with smart investments. So where do you start? What materials do you need? How do you create more opportunities to raise money efficiently?  How can you avoid self-sabotage by putting your foot in your own mouth?
The Warrior Pose
If you've ever practiced yoga you'll have seen the warrior pose. The warrior pose has several variations and advanced stages including the 'humble warrior'. While a great warrior pose may be a feat in itself, it's really used in the process of mastering one's self, and increasing strength, balance, and flexibility in order to achieve even more in other areas of life, as well as more complex and advanced yoga routines.
Before rushing out to pitch private investors, or raise funds, it is crucial to get your pose right. This is your stance, mindset, and the core of the body that will deliver. When raising private money you have to have the right stance, and be equipped to efficiently and effectively both raise money and deliver on the promises.
There is a clear and glaringly obvious difference between those that are trying yoga, or fundraising for the first time, versus those that have gotten some practice in. If you've ever tried yoga, you'll already know all too well the wobbling, muscle contorting sensations, and visible clumsiness that comes as a first timer. And you wouldn't pick an obvious first-timer as an expert yoga instructor would you? You want an instructor that looks and acts the part, and can help you get the same results. The same applies to investing, fundraising, and financial advisors.
So start by getting your stance right:
Know your why
Know how much you are going to raise, and by when
Invest in your education, and have the knowledge you need
Be supported by a great board of advisors and team members
Develop great habits
Create great branding and presentation materials
Look the part
Be confident
You attract what you are. Money comes easily and frequently when you have the right stance and expectations.
Make sure you can check off the items above and you'll find that money is far more abundant than you ever imagined. All too often the biggest challenge is that we simply don't set our expectations high enough. I remember when I started out raising private money and sharing these concepts and investment opportunities. We began with requiring a minimum investment of just $5,000. In hindsight; that was ridiculously low. It meant a lot more work raising money from more people, rather than raising larger amounts from fewer people. Now having other sophisticated and experienced investors and money managers call in eagerly wanting to invest six figures is just a daily occurrence that happens on autopilot. If you've invested in yourself, in your fund organization, and are achieving solid results you should be confident. Never undersell, undervalue yourself, and the value of your opportunity. That doesn't mean letting your ego swell to gargantuan proportions. Just understanding how much value you really have to offer.
Getting Organized
Beyond organizing and formalizing your fund or business in terms of legal structure, accounting, and team members, the following are some of the specific items and tools that can be used in raising money…
        Business plan
        Credibility package
        Prospectus or investment opportunity presentation
        Pitch decks
        Website
        Blog
        FAQs
        An 'elevator pitch'
        Social media pages
        Email marketing messages
        Business cards
Three Keys to Successfully Raising Capital:
   Keep it Simple
   Don't oversell
   Pre-frame and win the capital before you pitch
Create good presentation materials, deliver them at the right time, in the right environment, never act desperate, be confident, and over deliver on your promises, and you'll never come up short of funds.
Pre-framing
Raising money isn't about hard selling on the phone Wolf of Wall Street style. Some might do it that way, but I wouldn't consider it to be the responsible or best way to go. If you are doing business right, and set up conversations well with good branding and deliver great results you shouldn't have to 'sell'. Their mind should be made up to do business with you, even before you have a serious conversation with prospective investors. The 'close' should just be a matter of them finding out how they can give you money to invest, signing any agreements, and wiring you the money. Good testimonials, visibility, and online branding materials can all help accomplish this with ease. Then even when you do make new contacts they can do their due diligence on you in seconds from their smartphones, on the spot.
Credibility & Presentation Packages
Follow up conversations and communications will probably involve sending credibility or presentation materials. These can take many forms such as pitch decks, printed prospectuses, or simply websites and emails.
They should look good, answer questions, and give confidence to readers. But they need to be simple. These are tools to facilitate, simplify, and streamline the process. They are to create action. If you make it too complicated, confusing, and just raise too many more questions you'll only be taking investors further away from investing with you, or stall them permanently. Be transparent, overcome objections in advance, use infographics, and include FAQs, but keep it simple, streamlined, and keep up the momentum.
Finding Private Investors
So who do you present these materials to? Beyond the above fundraising channels; crowdfunding, friends and family, and institutional lenders, how do you find more investors to connect with?
There are millions of private investors out there today. Some are full time angel investors. Others run family offices. Then there are simply regular individuals with cash they need to invest, and get better returns on. Some are already very wealthy, some are actively looking for opportunities like yours, others are average individuals that aren't aware of these options, but need a way to get ahead financially.
Seven ways to find more private investors:
   Attending investment club meetings
   Starting your own local investment club or meet up
   Attending national events
   Google Adwords
   Blogging and other forms of content marketing
   Social media marketing
   Buying or renting lead lists
Nothing is really private today. We may not always love how much our lives are tracked by websites, and how often that information is shared. But it can be really handy when you want to find private investors. There are mountains of data out there. It can be filtered and overlaid to help laser target those that are a great fit for investment opportunities. Between credit bureau data, social media profiles, and Google alone there is enough data to identify individuals by how much they earn, how much they are worth, where they are, and the types of investments they like. You can even find out their favorite brands, bands, how much they owe on their mortgages, and where they bank. These lead lists can be bought, borrowed, and rented for direct mail, cold calling, internet, and email marketing.
For both these new contacts and existing ones, make sure you put all their contact information to use to follow up. Do so by email, phone, mail, social media, and in person. Organize this. Personalize it. Automate it! Optimize your time and conversion rates by automating emails, social media, direct mail, and other contacts so that once a contact is made they are followed up with until they invest and refer others. And don't stop there. Maintain contact with all of your regular investors, vendors, and strategic business partners. This can help generate a lot of repeat business and referrals.
WRITTEN BY :
Fuquan Bilal
CEO
National Note Group
IF YOU LEARNED FROM READING THIS, IMAGINE WHAT YOU WILL LEARN IN PERSON! LEARN FROM FUQUAN BILAL IN PERSON.
Kent Kinzer – Equity Trust Company,
National Business Development Sr. Manager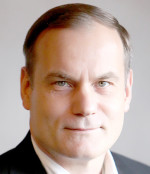 Kent Kinzer, Business Development Sr. Manager for Equity Trust, provides educational resources to real estate and alternative asset investors. Through years of experience working with self-directed IRA investors and holding positions in contracting, operations and building management, Kent has developed an educational curriculum that delves deep into the lesser known aspects of IRA investment techniques. Kent, along with the entire Business Development team, has taken Equity Trust to just over $25 billion in plan assets. Additionally, Kent heads up REIA relationships and developed the National REIA sponsorship program for Equity Trust. He is a frequently guest speaker at real estate investing seminars and expos across the country.
Alternative Asset Investing: Leveraging Self-Directed IRAs
Self-Directed IRA/401(k) investing, although widely misunderstood and underutilized, allows investors to architect a diversification strategy with assets often not found in traditional asset allocation models. Assets including, but not limited to, real estate, mortgage notes and trust deeds, small businesses, joint ventures, private equity, and precious metals.
John offers a comprehensive self-directed IRA/401(k) educational program, providing useful tools, resources, and insight into the methods used by Equity Trust's clients. The tactics discussed will demonstrate methods to potentially eliminate capital gains tax and ordinary income taxes within your real estate and or alternative investment assets through tax-advantaged retirement accounts. Attendees have the opportunity to leave this training with the knowledge and guidance to formulate and implement alternative investing into their financial plan. We look forward to seeing you there!
John Bowens, Equity University's National Educational Specialist, has clearly mastered the topic of Self-Directed IRA/401(k) investing. Personally mentored by Equity Trust founder Richard Desich Sr., John has crafted a compelling one-day workshop that incorporates real world case studies and current market focused applications that excites, energizes, and truly engages audiences.
Equity Trust: A Leading Provider of Self-Directed IRAs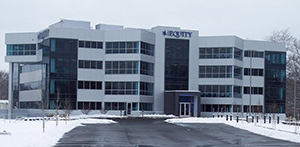 About Equity Trust Company
Equity Trust is a financial services company, headquartered in Cleveland, Ohio that enables individual investors to diversify investment portfolios through alternative asset classes, including real estate, tax liens, private equity and precious metals. Equity Trust is a leading provider of self-directed IRA services with over $25 billion in assets under custody and administration (12/312017). Our tax-advantaged, self-directed investment accounts appeal to entrepreneurial investors who want to take control of their wealth. We offer clients a robust account management system, online investor community and wealth-building education, which enable them to grow their knowledge and complete transactions with ease. Visit http://www.TrustETC.com for more information.
Teresa R. Martin, Esq. – Attorney, Speaker, Financial Health Coach, Real Estate Investor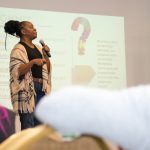 Teresa R. Martin, Esq. is a sought-after lecturer, keynote speaker, consultant, facilitator and educator; who demonstrates a deep understanding of the importance of financial education in business and in life. Her expertise is most adept for executive conferences, ministries and educational events. Teresa speaks passionately about self – realization, the importance of financial stewardship in business, the responsibility of personal development and influence in the pursuit of financial freedom.
Born in Long Island, NY, Teresa began her career in the legal industry in the late 90′s. Despite a paucity of mentors, Teresa was inspired to move up the corporate ladder to self-employment; creating her own successful law firm, the Law Offices of Teresa R. Martin, P.C. As principal of her own practice, she has honed her skills in the areas of real estate and bankruptcy; specializing in residential & commercial real estate transactions, foreclosure defense litigation and credit restoration services.
In addition to being an attorney, Teresa wears the hat of a seasoned real estate investor with a focus on creative acquisition strategies. Strategies that she developed, implemented and taught to others through her role as Counsel/Founder of Real Estate Investors Association NYC ("REIA NYC") and as Director and past President of the New York Chapter of Better Investing, the nation's largest non-profit organization dedicated to investment education.
Her financial literacy message endeavors to impart knowledge about attainable money management and business ownership skills for individuals of all ages, but she has an affinity for single and teen mothers. Through a hands on approach, Teresa's passion is to teach single and teen mothers to obtain a financial life before debt becomes a way of life and to encourage the utilization of generational wealth building principals.
Teresa has appeared as a legal and real estate expert on Voice of America, Real Estate Straight Talk and numerous radio programs. She has been featured in such publications as Money Magazine and Diva Zone Magazine. Teresa, has two adult daughters, is the very proud grandmother of two grandchildren and currently lives in Brooklyn, New York.
Learn with Randy Hughes, Mr. Land Trust
He started life out on the wrong side of the railroad tracks. His father was an alcoholic and his mother was left to raise four children on a clerk's wages. None of his relatives owned their own business…everyone worked for wages.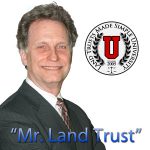 His father charged the weekly groceries so that the family would have food on the table. There was no stable income for any future education much less the current needs of the family.
No intellectual or financial direction was taught in his schools or church. No blood relative had anything to offer other than "working for the man" at an hourly wage. Bank savings and financial security was what only the rich had. He was doomed for financial failure and unhappiness for the rest of his life.
Randy knew that there MUST be a better way to live. He decided to break the cycle of poverty in his family genes. Education came first. Randy graduated from Eastern Illinois University and began buying single family homes for rental while in college. After college, the Randy tried many different types of businesses, but always came back to the Single Family Home as the IDEAL investment. Since purchasing his first rental house in 1969, Randy hasn't looked back!
Today, Randy has purchased over 200 houses. He has lived the life of having nothing and will not let that happen again. Randy's primary goal now is to teach others how to break the cycle of poverty. Randy teaches real estate investment courses throughout the United States. He has written Privacy and Asset Protection books as well as home study courses. Randy's most popular publications are his Land Trust Made Simple home study courses and live seminars.
Randy has written extensively for local and national real estate publications. He has taught real estate classes at the University of Illinois, Parkland College and Elgin Community College. Randy has been a licensed Continuing Education Instructor for the Illinois Association of Realtors for 20 years. He also speaks to real estate investment clubs throughout the United States.
Randy teaches classes on how to protect your assets and how to become more private with your personal life. He also teaches land trust law and administration, authors the only Land Trust Newsletter and Blog in the country, is the founder of the Land Trust University.
Randy is an Expert Author for EzineArticles.com, REIClub.com and is a faculty member for Lorman Education Services in Eau Claire, WI. Randy is also an advisor and contributor to Jeffry Taylor's Mr. Landlord Newsletter and Website.

Investors: Learn How to Take Better Care of Your Asset with Tips from Will Holly, Owner of One of the Most Well-Known Property Management Companies in the East Coast
Will Holly is an ex-banker who has mastered the real estate industry. Prior to leaving the banking industry, he ascended to become one of the top bankers at Commerce Bank, and is also the former owner of Apex Mortgage. By the age of just 24 years old, Will started a real estate holding company and turned a six-figure profit after just three months in the business. He is one of the most creative deal makers in the tri-state area and currently the owner of the Holly Nance Group, a real estate private equity firm.
Since its inception in 2006, HNG has turned around over 1,000 distressed assets for investors, private lenders and banks. HNG has been nationally recognized as one of our countries top turn-key investment firms. He believes that focusing on important values such as trust, integrity and commitment are what makes any business profitable."
NETWORK WITH REI LEADERS FROM THE LOCAL AREA
& THROUGHOUT THE STATE PLUS OUT OF STATE
FREE PRINTED BOOK FOR THE FIRST 200 PEOPLE,
PLUS OUR BRAND-NEW MAGAZINE!

– Our expo gifts will inform and inspire you –

Realty411 magazine was first published in 2007 and is now the longest-running publication owned by the same owner – Based in Santa Barbara County, Realty411 has reached thousands of readers & online followers in person. We have the largest and most diverse social media of any other real estate investing publication.

Our mission is simple:
We strive to provide information about real estate to expand knowledge about the benefits of investing to as many people as possible.
We also believe in multiple streams of income and encourage others to own their own business for total financial freedom.
Our Expo Reflects Our Goals and Mission – Join Us to Expand & Grow
Please bring LOTS OF BUSINESS CARDS, it's time to Network.
LEARN ALL ABOUT PRIVATE FINANCE SO YOU CAN GET YOUR DEALS DONE!!!
---
 MEET THE FRIENDLY FLIPPER
One of California's MOST Dynamic Investors
Jeremy Rubin aka "The Friendly Flipper" is a real estate expert and central coast native. He purchased his first investment property in 2011 and has been successfully flipping homes in California for the past 3 years.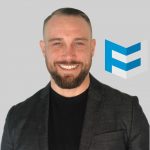 In addition to running his investment business, Santa Maria Property Solutions, LLC he is also developing a virtual training program "Friendly Flipper Academy", to teach others how to invest in real estate.
He will be joining us and talking about how to grow your RE business using social media and answering all your questions on flipping homes!
---
Discover One of America's Most Profitable REI Niches: Residential Assisted Living Facilities!

Robert King, Jr, a Chicagoland native, enlisted in the United States Navy after graduating high school in 1980. While in the Navy he discovered a passion for real estate. After his honorable discharge in 1989 Robert moved to Atlanta, Georgia to pursue his real estate goals.
Unbeknownst to him, Primerica Financial was where he would excel and become the Senior, Vice President within his first two (2) years. In 2001 he had a calling on his life to minister the gospel and moved to Indianapolis, Indiana where he was licensed and ordained in 2002.
From 2003-2207 Robert facilitated and managed a men's discipleship program that helped equip men with life skills. In 2007 he moved to Florida and began his church, Disciples of Christ Christian Church holding his first service in his home.
Membership grew rapidly and within two (2) years he purchased a 22,000 sq. ft. shopping plaza and converted it into a church and rental office space with 8 tenants. A second location was launched in Fort Myers in 2009. By 2013 the membership had grown to 647 members and he had a television and radio ministry.
In 2013, after filing for divorce, Mr. King suspended church services and took a sabbatical. In 2015 he became a licensed Adult Family Care owner. Shortly after he reapplied for an Assistant Living Facility and became licensed for eight (8) residents.
Robert has been successful in prospecting, starting and growing businesses for over 30 years. His strategies transcended to success and he achieved revenue of over $250,000 within 3 years.
Mr. King is an accomplished speaker and has spoken over 1000 times in various workshops and speaking engagements. As an experienced Master Prospector, coach and trainer, he conducts workshops on various topics including; How to Prospect to Grow Your Business, Church Growth Strategies, The Art of Face To Face Prospecting and Small Business Growth Strategies.
Dr. Robert King, Jr. holds double Honorary Doctorate Degrees in Ministry and Business Administration. He is a seated advisory board member at Keiser University Occupational Therapy Assistant Program. He is a core trained certified provider for Adult Family Care homes.
He is a core trained, state licensed ALF Administrator and Founder of Harmony Homes Residential Living Facility. License# AL12470 @ www.harmonyhomes.us.
And he is the founder of Assisted Living University where the curriculum is designed to teach and guide others into Alf ownership.
Visit www.alfownership.com
---
DISCOVER HOW TO INVEST IN REAL ESTATE AND GET MAXIMUM RETURNS WITHOUT TOILETS, TENANTS OR TRASH!
Christopher Meza, a California native, has over 15 years of investment experience. With a Bachelors of Science in Computer Science and Electrical Engineering, he has worked for Fortune 100 companies like IBM and The Boeing Company. Due to his remarkable investment savvy he has retired at a young age and now spends his time investing and teaching others how to achieve financial security.
Christopher Meza is a nationally recognized speaker and Land Banker. He was chosen as one of the world's leading experts in land investing to keynote the "Success In The New Economy" conference with Steve Forbes, Chairman and Editor-in-Chief of Forbes Magazine.
Christopher is also a co-author of the Best-Selling book "SuccessOnomics" with Steve Forbes. Christopher Meza has also been interviewed on the Brian Tracy Show hosted by the legendary Brian Tracy. Christopher's feature interview can be seen on ABC, NBC, CBS, and FOX affiliates across the country.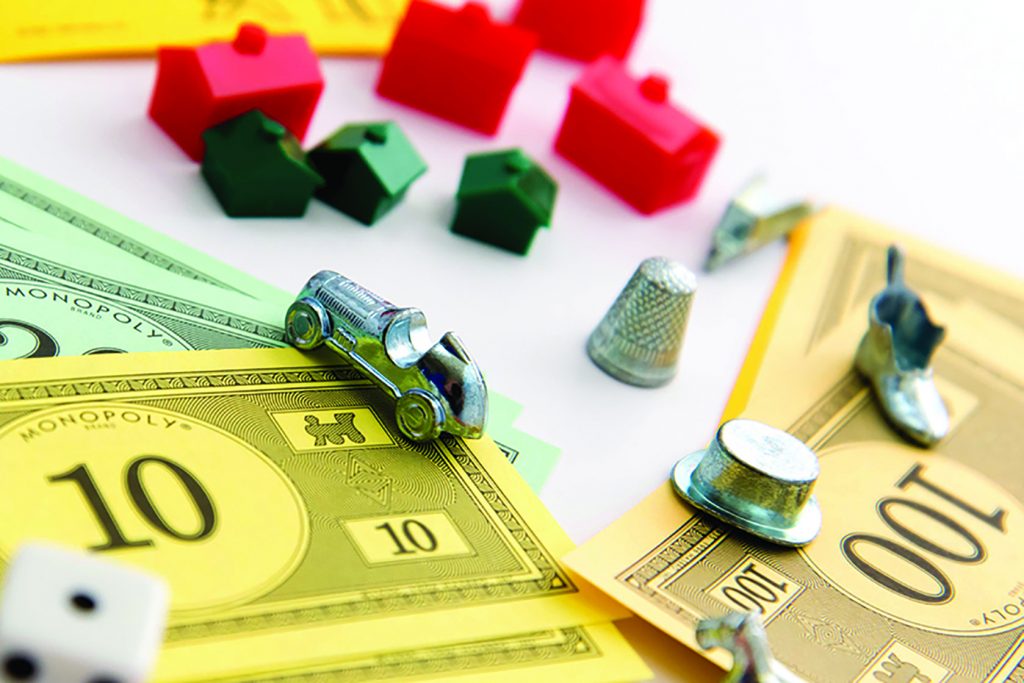 FIND YOUR NEXT FIX AND FLIP LENDER RIGHT HERE
Discover Your Resources for the Funding Your Need with Phenomenal Companies, such as: The AV Fund Group, Business Capital Experts, and Zinc Financial – We have the resources for you to succeed.
---
Michael Lally – Business Owner, Wealth Advisor
Learn to generate High-Yield Real Estate Income without a Mortgage! Discover how monthly income (cash flow) without the maintenance of owning rental property can provide a peace of mind. These same strategies are utilized by many of the larger financial institutions.
Michael has spoken at the New York Stock Exchange at the Investment Executive Conference sponsored by Index Universe which is now ETF.com, the world's leading authority on exchange-traded funds. Michael discussed strategies for increasing income on individual ETFs.
Prior to starting his own firm, Michael has educated hundreds of financial advisors about different income solutions and their respective risks for their clients while raising over $200 million for various companies. Michael has gained a unique perspective on tending to his clients individual needs and concerns – Michael resides in East Greenwich, RI with his wife and two children. Away from the business, Michael enjoys cooking, traveling and spending time with family and friends.
Justin Ford – Broker, Entrepreneur, Trader, Leader, Visionary
From struggle to success, Justin Ford truly lives the saying "It's not how to start but how you finish." At the age of 19, with his life in disrepair, Justin made the critical decision to turn it all around. Now at the age of 34, Justin has become a successful Entrepreneur, Business Owner, Real Estate Broker, Investor, Motivational Speaker, TV talk show host, Author, and Mentor.
He has earned numerous achievement awards, and demonstrates daily that talent, drive and ambition really do lead to success. Justin also excels as an inspirational youth and marketplace speaker. People can feel his powerful presence when he walks into the room.
He wants to make a difference, and he takes that responsibility extremely seriously. Justin's passion and desire to see people rise to success leaves a lasting impact as he challenges all to become the champion they were created to be.
Justin lives in Metro Detroit with his wife and four children. The love and support of his family helps fuel his passion for success in all avenues that he pursues. In his spare time, Justin loves to travel and donate his time to The Positive Zone Project Foundation, which empowers high school students through character education and leadership development, while providing tools for building successful lives.
---
CHARLES SELLS, founder of The PIP Group – Discover Tax Liens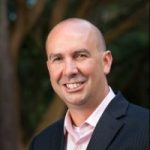 About Charles: Charles Sells is the founder of The PIP Group, a highly successful turn-key service provider that focus on investments in distressed real estate assets including tax liens, tax deeds, traditional foreclosures, fix/flips and long-term cash flow acquisitions.
Through steady, calculated growth and conservative moves over the past 18 years, Charles has transformed The PIP Group from just $4,000, one man and four potential investors into one of the largest agencies of its kind with more than 700 investors worldwide.
About The PIP Group: The PIP Group provides push-button, turn-key servicing on behalf of investors who are interested in passively investing in tax liens, tax deeds, traditional foreclosures, fix and flips and long-term cash-glow acquisitions. Internationally recognized as a leader in our industry, The PIP Group is the only agency of its kind that offers its clients extraordinary return on their investments while allowing them to retain 100% of control and ownership.
Reed Blake is the founder of BUSINESS CAPITAL EXPERTS, the fastest growing small business funding company in its area of expertise. A former Vice President of a firm, who raised over $1 Billion in funding for its clients in 7 years, as well as an accomplished speaker, who has spoken to tens of thousands of people on business funding.
BCE specializes in Unsecured Business Lines of Credit and Unsecured Cash Loans (YES – we can do this for Real Estate Investors!). The BCE team has between 6 and 25 years of experience and the relationships needed to get our clients operating capital, traditional investment funding and to take our client's companies public.
We can also fund your growth, portfolios and notes…real estate transactions from $25K to $22 Million – this includes residential, industrial and commercial transactions. You will find Mr Blake's presentation not also enlightening, but also highly entertaining.
---
To RSVP and secure complimentary tickets:
Learn About Flexible Lending Options for New Investors
as Well As Seasoned Rehabbers!

---
Please note speaker schedule may change.
For updated information, please call our office @ 805.693.1497