Realty411, publisher of the nation's most popular real estate investor magazines, recently wrapped up their second virtual expo and set a date for their third online REI event.
Realty411's 3rd Virtual Investor Weekend Expo will take place in the comfort of your own home, on Saturday, July 25th and Sunday, July 26th, beginning at 9 am PST.
The complimentary online non-stop event will feature renowned real estate educators, including: Dave Seymour, Star of A&E's Flipping Boston; Ross Hamilton, CEO of Connected Investors; Travis Abbot, Invest 1 Properties; Flip and Dani Robison with Freedom Real Estate Group; Seti Gershberg with REI Blade; Jay Tannenbaum with ScottsdaleREI.com; Rusty Tweed, Founder of TFS Properties and Mold Zero; Kaaren Hall, CEO of uDirect IRA Services; Hannah Kesler, The Money Multiplier; Jason Jones, an Expert Wealth Builder; Gabriel Hink, The Hotel Veteran; plus Hugh Zaretsky, founder of eFramily.com.
Additional power-house speakers will be announced shortly!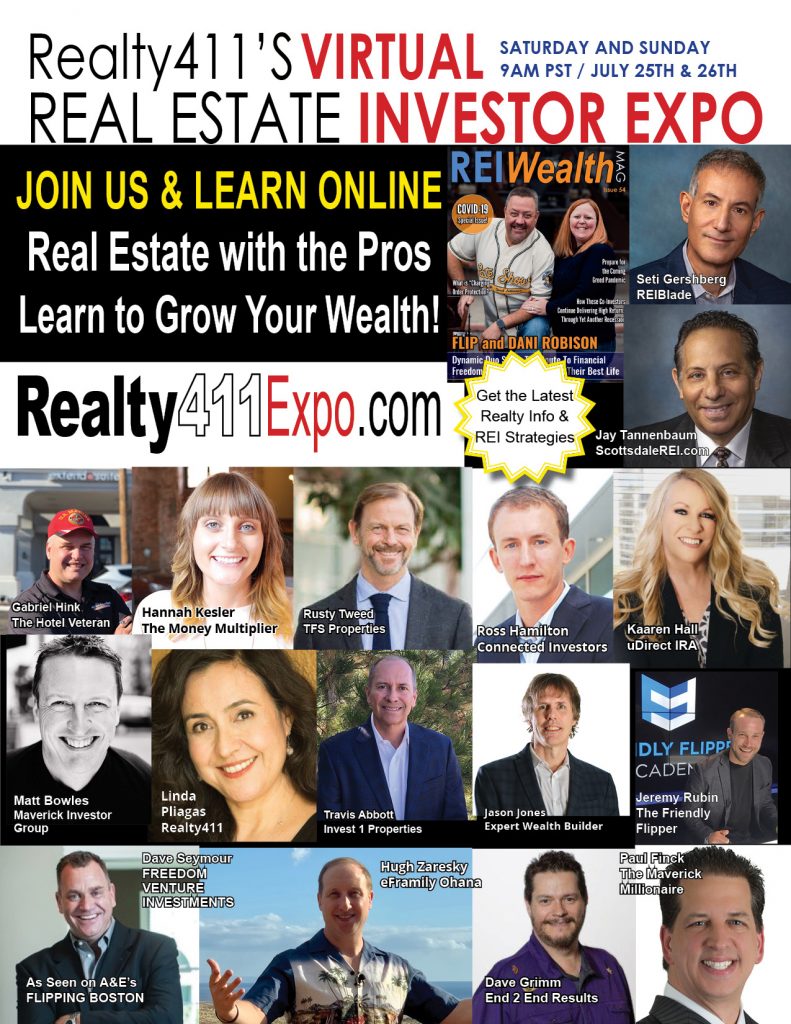 Once again, Realty411's 3rd Virtual Investor Weekend Expo will be hosted by Dave Grimm, CEO of End 2 End Results; Jeremy Rubin, CEO of The Friendly Flipper; and Linda Pliagas, founder of Realty411. Also joining the emcee line-up will be The Millionaire Maverick, Paul Finck, an international motivational speaker.
Over 1,000 investors from around the nation and seven countries registered for Realty411's first two virtual expos, which took place in late March and this past weekend.
The two online weekend expos hosted 24 top-notch real estate insiders, all who happily spilled their time-tested secrets of success.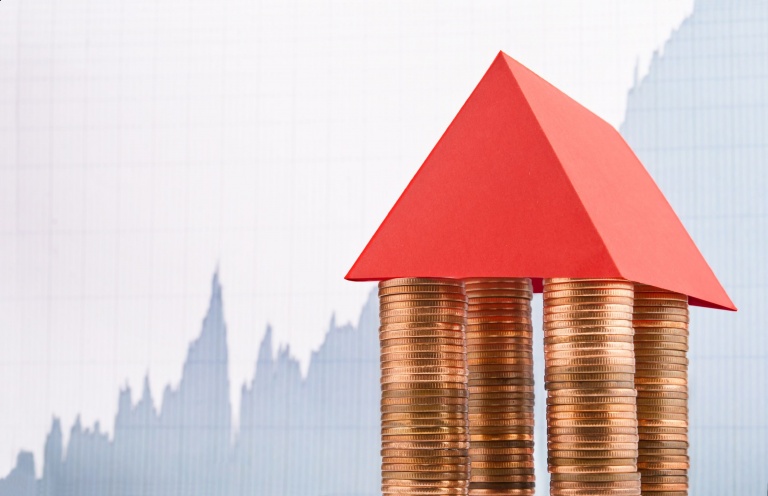 The popular June 13th and 14th event featured nationally-recognized industry leaders, such as: Kathy Fettke, Co-CEO of Real Wealth Network; Anne Marie Rogers, Director of Marketing, Quest Trust Company; Marco Santarelli, Founder of Norada Real Estate; and Sunil Tulsiani, Founder of the popular Canadian-networking group, PrivateInvestorClub.com.
Investors who are interested in attending Realty411's next Virtual Investor Weekend Expo on July 25th and 26th are encouraged to sign up on early by CLICKING HERE.
Active real estate investor are also urged to join Realty411's VIP List to receive up-to-the-minute information, event invitations and industry news, CLICK HERE, or sign up to our expo directly with the link below:
https://us02web.zoom.us/webinar/register/WN_m77ibLA0Q1KCS1y_GA5vLw
This July 2020, investors from around the nation and world are invited to join the Realty411 Team as they unite the industry experts for a memorable weekend filled with non-stop education, motivation and excitement.