Join Us for Our 9th Annual SB REIA Expo
This COMPLIMENTARY EXPO is Designed for YOU
We Want to Help You BUILD Connections with Industry Leaders.
NETWORK WITH REAL ESTATE INVESTORS FROM THE CENTRAL COAST

* Mingle with Local Companies * Meet Local Leaders & Out of Area Investors
We Want & Can Help YOU Succeed As We Have. Bring Lots of Cards.
Hosted by Realty411 and SB REIA
Celebrate Real Estate Investing On the Beach

We Produce the Only Real Estate Expo in the Central Coast of California
SANTA BARBARA COUNTY IS REALTY411's HOME BASE
Join Us at Our Outdoor & Indoor Beach Business and Complimentary Real Estate Expo & Mixer! Learn, Network, Grow – Suntan, Surf, and Sail…
LOCATION:

Hilton Santa Barbara  Beachfront Resort
633 E Cabrillo Blvd, Santa Barbara, CA 93103
DATE/TIME
August 25th, 2018 – Starts @ 10 am
THIS AMAZING EVENT WILL ELEVATE YOUR KNOWLEDGE
Network with Local and Out-State-Investors

Learn from TOP Industry Insiders

Discover How to Build Wealth with Real Estate

Find Out How to Diversify with Multiple Streams of Income

Open Up the Door to NEW Opportunities and Possibilities

SAVE Dollars by Learning Here – We've Been Investing Years

We Have Owned Properties in CA Since 1978!

This is Actually How We "GIVE BACK."
DISCLOSURE: OTHER EVENTS CHARGE HUNDREDS EVEN THOUSANDS OF DOLLARS TO LEARN THE SKILLS AND TECHNIQUES YOU WILL LEARN HERE… FREE!
SEE REAL ESTATE IN A WHOLE NEW LIGHT
The FUNDS You Need to CLOSE Deals
Join Us in Beautiful Santa Barbara - Known Internationally as the "American Riviera"
Read Our Publications - Download them Today!
Join Us as We Honor Dan Ringwald, The founder/president of SB REIA.
Dan, a local SB investor, owns and operates a number of businesses. He is able to do this through his Free Online Training and Coaching, the generosity of his Family, Staff, SBREIA Members, Partners, Friends, and Volunteers.

Businesses:
National Home Buyers, LLC – Home of the Rent Ready and Turnkey Properties
Santa Barbara Real Estate Investors Association – Education and Networking
Personal Power Project – Go Green and Kick Gas
Santa Barbara Computing Services – Web Design, Multimedia Marketing, Computing Support

Dan Ringwald started his investing career in 1978 owning and managing Real Estate. He now owns Real Estate nationwide through his main company National Home Buyers, LLC and is building teams of Investors via Joint Venture Agreements. He is also building teams of property locators through his coaching, mentoring, and the Santa Barbara Real Estate Association which he created in 2006.
In running his Personal Power Project business Dan Ringwald knows from personal experience having solar on his home and driving an all electric Nissan Leaf that we have all been duped for 100 years. When you finally head down the path of Going Green you will see for yourself the huge savings you will gain and the Personal Power and independence that comes with it. Dan provides Personal Development coaching as seen at http://personalpowerproject.com/power-of-our-word.
Dan Ringwald also offers web design, multimedia marketing, and computing support through his business at Santa Barbara Computing Services. He gained his computing experience while working at the University of California Santa Barbara for 26 years where he created a computing support department in Kerr Hall.
His claim to fame there was helping create the main campus website www.UCSB.edu where he and his staff ran and managed it for 4 years along with networking all classroom lecture halls back to Kerr Hall for network management operations.
GUESTS RECEIVE OUR NEWEST ISSUE!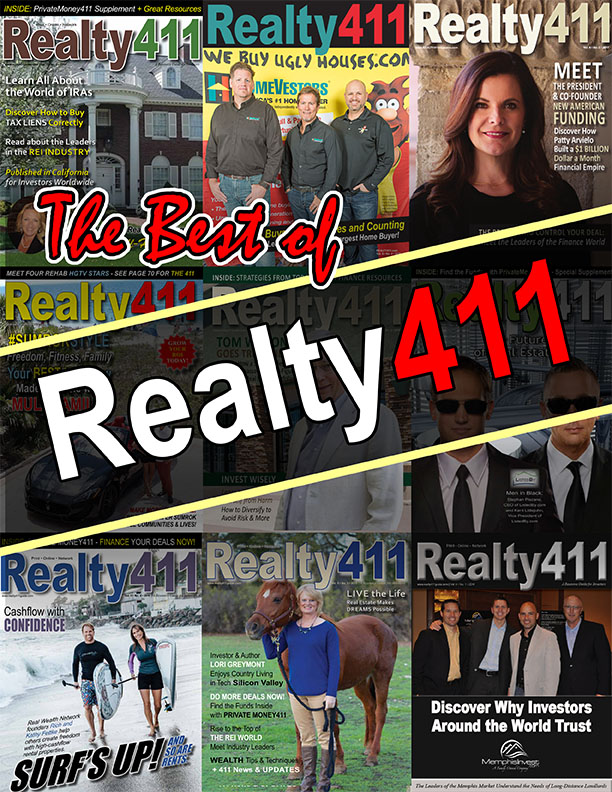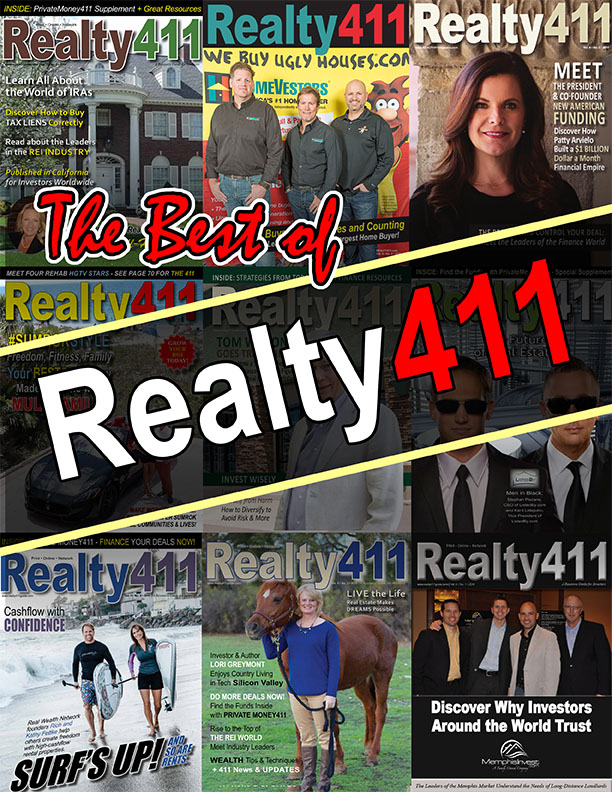 Learn from the Local Leaders such as Musette Profant, C.A.P.S.
Custom Remodels & Quick Home Facelifts!
---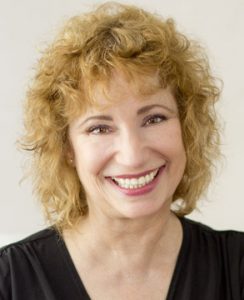 After attending USC School of Architecture, Musette Profant started Sterling Sites, a residential design and construction company.
After working with many contractors, she selected Bardo Sixtos as her lead contractor because of his multi-disciplinary experience and creativity. Together they and their crew rapidly design and execute rehabs and remodels for homeowners and investors in SB County, and are available to work anywhere in the United States.
Ms. Profant is certified by the National Association of Home Builders as an Age-In-Place Specialist, providing practical, beautiful solutions for seniors who want to stay in their homes.
Musette is a co-founder of a non-profit organization, the Profant Foundation for the Arts, which provides scholarships to artists, dancers, writers, actors, and musicians of all ages. She is also a volunteer for Tony Robbins, a donor to World Animal Protection, and a portion of the proceeds from each Sterling Sites project goes to Habitat for Humanity.
DISCOVER HOW EASY IT CAN BE TO FLIP HOMES WITH JEREMY RUBIN, "THE FRIENDLY FLIPPER"
Jeremy Rubin aka "The Friendly Flipper" is a real estate expert and central coast native. He purchased his first investment property in 2011 and has been successfully flipping homes in California for the past 3 years.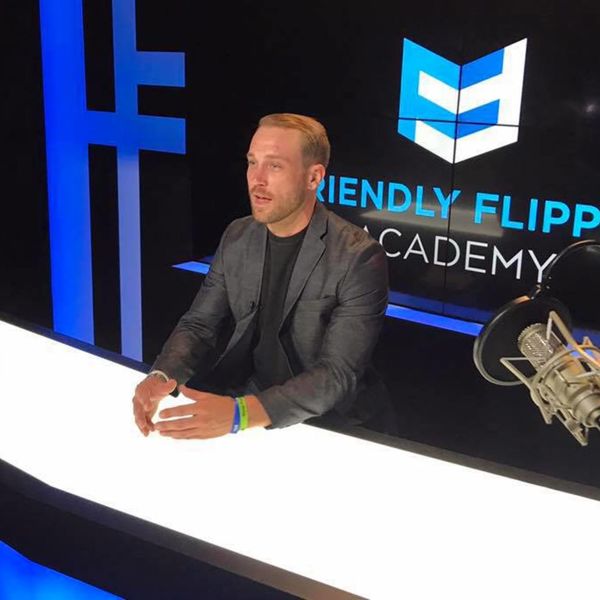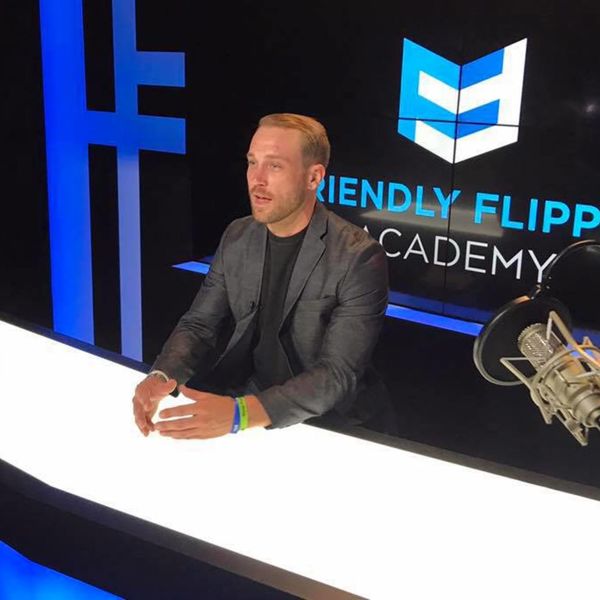 In addition to running his investment business, Santa Maria Property Solutions, LLC he is also developing a virtual training program "Friendly Flipper Academy", to teach others how to invest in real estate. He will be joining us and talking about how to grow your RE business using social media and answering all your questions on flipping homes!
Paul Finck is The Maverick Millionaire ®
 Paul Finck is the Maverick Millionaire. Paul brings to the table a vast array of skill sets including 30 years of sales, marketing and entrepreneurial experience. He has consulted and trained a great many industries, including the Medical, Dental, Real Estate, Financial, Retail, Information Marketing, Direct Sales, Multi-Level Marketing and Speakers/Coaches/Trainers. He is a former mortgage broker, real estate agent and real estate investor.
Starting with a desire to be great, Paul learned from several of the biggest names out there and Dared to be Different – he dared to be a Maverick. His successes include moving multi-millions of dollars in Real Estate, and over $15 million in informational products in the last 8 years. With his primary focus on multiple streams of income, he has built up several businesses in Information Marketing, Network Marketing, Real Estate Investing and now speaks and coaches internationally, teaching others how they can create this success in their own lives while they Do It Different and Be Maverick!
Paul is well known for his success and his awesome family. He and his wife Deborah have appeared with their 3 sets of twins on Good Morning America, CNN, CNN Live, The Jane Pauley Show, The Montel Williams Show, local Channel 8 and Channel 11 News, Parents Magazine, and most local newspapers in his home state of Connecticut. All of them agree that any time spent with Paul Finck will Dare you to be Different, Dare you to be Great and Dare you to be a Maverick.
When you want direct answers to the tough challenges in order to get the results you are asking for in your life, Paul Finck is the one you want! With more than 30 years being an entrepreneur, he knows what it takes to build a business with sustainable success. As a husband and father of three sets of twins, he knows how to keep it in balance and perspective. His untraditional methods have brought not only personal success, but as an international trainer, Keynote Speaker, Best Selling Author, Multi-level Marketing leader, Life Coach, and Business coach, he has worked with individuals and companies all over the world on finding unconventional answers to everyday challenges.
Paul Finck currently offers private and group coaching sessions, and appears on stages around the country speaking on using unconventional methods to create and build a new business, motivation, eliminating fear, Sales, Networking, Time Management, Real Estate, living the life of your dreams and quantum leaping your success. He is available for public, private, and corporate speaking engagements, workshops, and seminars on a wide variety of topics incorporating his Maverick Difference philosophy and his axiom of "Conceive, Believe, Achieve."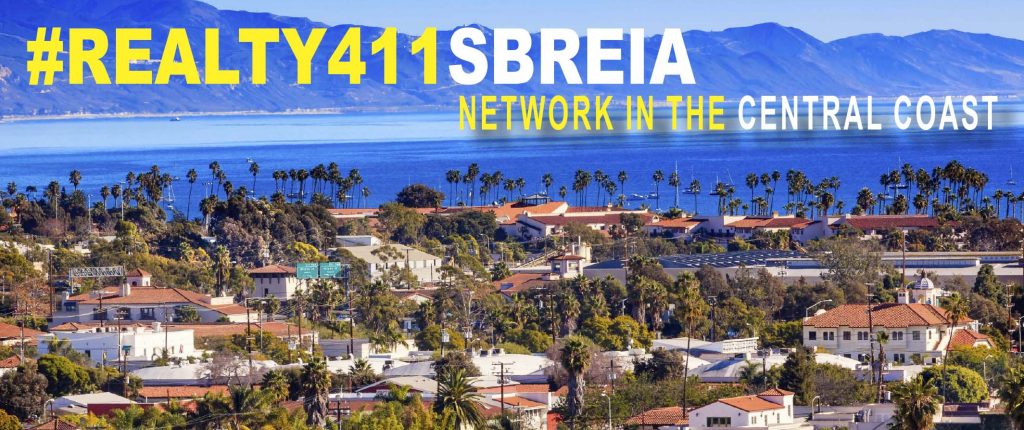 DISCOVER HOW TO INVEST IN REAL ESTATE AND GET MAXIMUM RETURNS WITHOUT TOILETS, TENANTS OR TRASH!
Learn with Real Titan Acquisitions Inc.
Christopher Meza, a Los Angeles native, has over 15 years of investment experience. With a Bachelors of Science in Computer Science and Electrical Engineering, he has worked for Fortune 100 companies like IBM and The Boeing Company. Due to his remarkable investment savvy he has retired at a young age and now spends his time investing and teaching others how to achieve financial security.
Christopher Meza is a nationally recognized speaker and Land Banker. He was chosen as one of the world's leading experts in land investing to keynote the "Success In The New Economy" conference with Steve Forbes, Chairman and Editor-in-Chief of Forbes Magazine.
Christopher is also a co-author of the Best-Selling book "SuccessOnomics" with Steve Forbes. Christopher Meza has also been interviewed on the Brian Tracy Show hosted by the legendary Brian Tracy. Christopher's feature interview can be seen on ABC, NBC, CBS, and FOX affiliates across the country.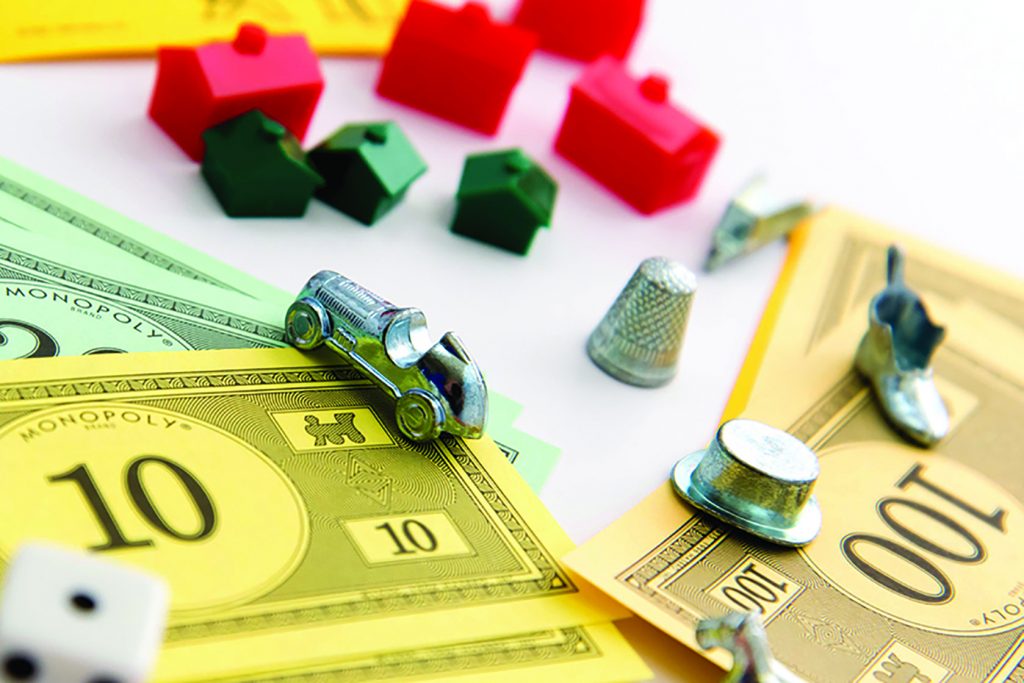 ---

MEET THE CEO OF THE AVFUND GROUP
MR. RAUL AVILA
Learn How The AVFund Group Can Help You CLOSE MORE DEALS!
The Avfund Group is the premier Company for real estate investors/ flippers in California.
With over 35 years of extensive experience, The Avfund Group can assist you in funding your acquisitions. Whether it's just remodeling and upgrading or adding square footage to the existing structure we can fund 100 % of the construction costs.
Avfund's Fix & Flip loan programs assists you in the acquisition of distressed properties consisting of SFR and up to 4 units. It is our goal to assist you in leveraging your capital in order to acquire more properties. While most lenders only lend from 60 to 65% of the "after repair value" (ARV) of the property, Avfund will lend up to 75 % of the ARV.
Avfund prides itself in being more than a very competitive lender; we assist our investors in acquiring, purchasing, fixing and the resale of their properties. Avfund also can assist in other private lending for equity loans, bridge loans and new construction.
Network and Learn with Linda Pliagas, the Founder of Realty411
Realty411 is the Original "Realty" Investor Magazine founded in 2007
Realty411 was founded in 2007 by Linda Pliagas, who is the Publisher/CEO. Linda and her husband have owned multifamily, single family homes and land in California and out of state for many years.
Linda holds a bachelor's degree in print journalism from California State University, Long Beach. She was a recipient of the Bobit Magazine Scholarship for her accomplishment in publishing her first national magazine while still at CSULB. She also studied real estate, accounting and general studies at Santa Monica College.
A journalist since the age of 18, Linda has also freelanced for numerous national magazines, local newspapers and global websites.
Other Business Ventures:
Linda also owns an interest in several other business ventures, including an internet marketing company that specializes in reaching consumers and companies via email, SMS marketing, voice and fax blasts. She also operates and manages many lead generating websites, in real estate, business and finance, as well as dozens of online networks with tens of thousands of followers worldwide.
In addition to their ventures in real estate and media, Linda and her family are owners of HRS Clocks (Horological Restoration Services) the oldest timepiece repair and restoration shop in Santa Barbara County.
Their shop in Solvang, Calif., repairs some of the most valuable antique timepieces in existence. Their sophisticated clientele includes international antique collectors.
Listen to Video from Our Past SB REIA Expo
Network with Local & National Investors Here!
We Work with Great Companies - Join Us to Network