Join Us for Our 8th Annual SB REIA Expo
This COMPLIMENTARY EXPO is Designed for YOU
We Want to Help You BUILD Connections with Industry Leaders.
NETWORK WITH REAL ESTATE INVESTORS FROM THE CENTRAL COAST

* Mingle with Local Companies * Meet Local Leaders & Out of Area Investors
We Want & Can Help YOU Succeed As We Have. Bring Lots of Cards.
Hosted by Realty411 and SB REIA
Celebrate Real Estate Investing On the Beach

We Produce the Only Real Estate Expo in the Central Coast of California
SANTA BARBARA COUNTY IS REALTY411's HOME BASE
Join Us at Our Outdoor & Indoor Beach Business and Complimentary Real Estate Expo & Mixer! Learn, Network, Grow – Suntan, Surf, and Sail…
LOCATION:

Hilton Santa Barbara  Beachfront Resort
633 E Cabrillo Blvd, Santa Barbara, CA 93103
DATE/TIME
August 25th, 2018 – Starts @ 10 am
THIS AMAZING EVENT WILL ELEVATE YOUR KNOWLEDGE
Network with Local and Out-State-Investors

Learn from TOP Industry Insiders

Discover How to Build Wealth with Real Estate

Find Out How to Diversify with Multiple Streams of Income

Open Up the Door to NEW Opportunities and Possibilities

SAVE Dollars by Learning Here – We've Been Investing Years

We Have Owned Properties in CA Since 1978!

This is Actually How We "GIVE BACK."
DISCLOSURE: OTHER EVENTS CHARGE HUNDREDS EVEN THOUSANDS OF DOLLARS TO LEARN THE SKILLS AND TECHNIQUES YOU WILL LEARN HERE… FREE!
SEE REAL ESTATE IN A WHOLE NEW LIGHT
The FUNDS You Need to CLOSE Deals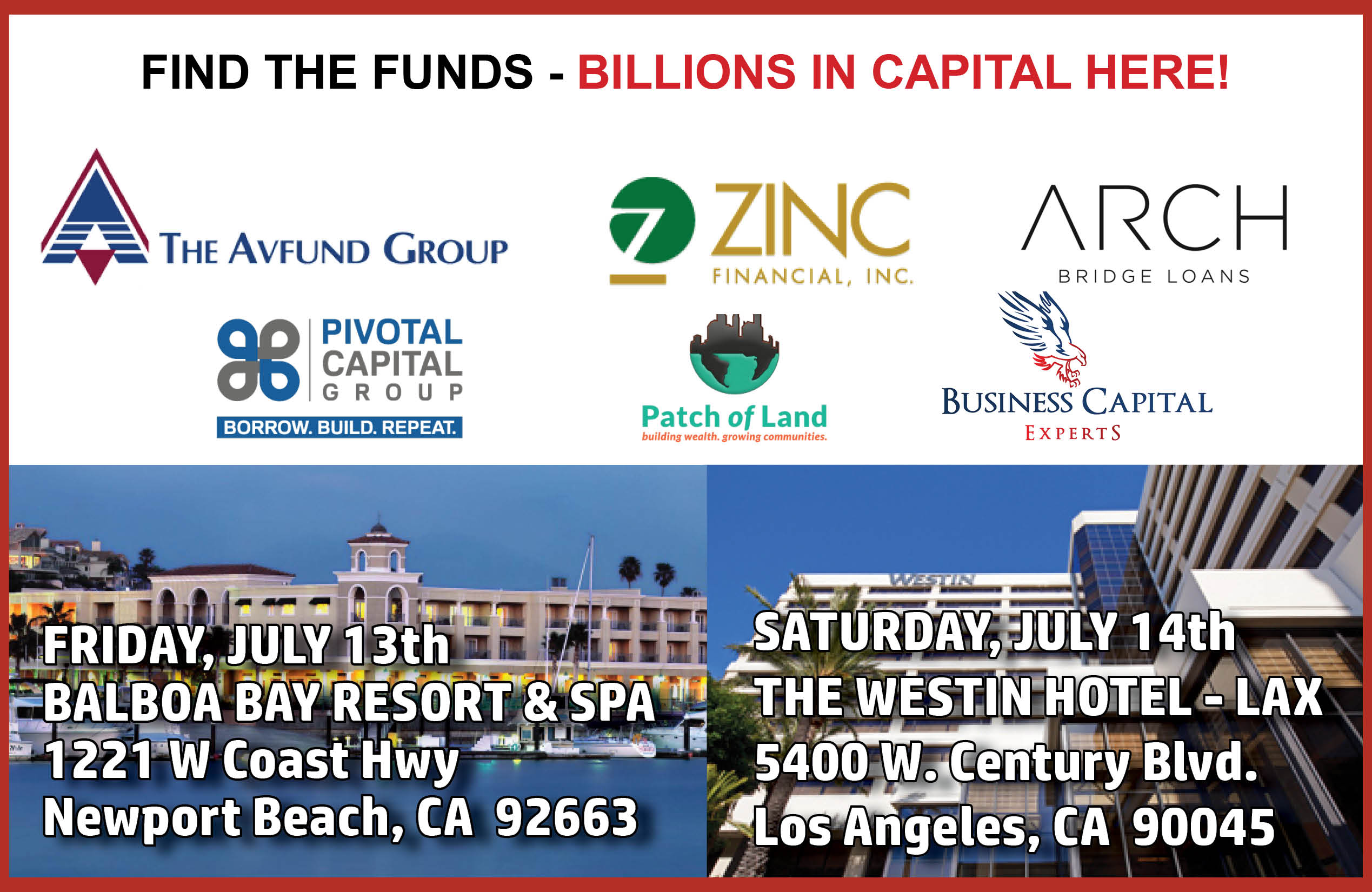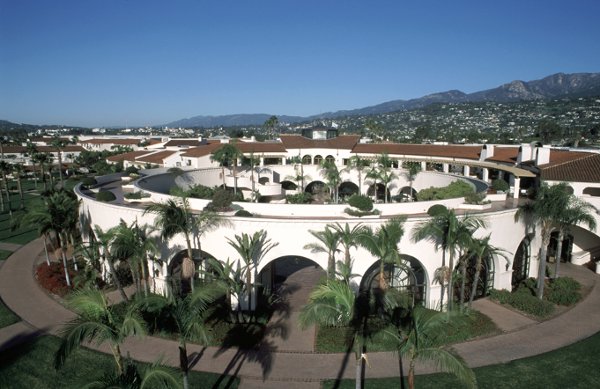 Join Us in Beautiful Santa Barbara - Known Internationally as the "American Riviera"
Read Our Publications - Download them Today!
Join Us as We Honor Dan Ringwald, The founder/president of SB REIA.
Dan, a local SB investor, owns and operates a number of businesses. He is able to do this through his Free Online Training and Coaching, the generosity of his Family, Staff, SBREIA Members, Partners, Friends, and Volunteers.

Businesses:
National Home Buyers, LLC – Home of the Rent Ready and Turnkey Properties
Santa Barbara Real Estate Investors Association – Education and Networking
Personal Power Project – Go Green and Kick Gas
Santa Barbara Computing Services – Web Design, Multimedia Marketing, Computing Support

Dan Ringwald started his investing career in 1978 owning and managing Real Estate. He now owns Real Estate nationwide through his main company National Home Buyers, LLC and is building teams of Investors via Joint Venture Agreements. He is also building teams of property locators through his coaching, mentoring, and the Santa Barbara Real Estate Association which he created in 2006.
In running his Personal Power Project business Dan Ringwald knows from personal experience having solar on his home and driving an all electric Nissan Leaf that we have all been duped for 100 years. When you finally head down the path of Going Green you will see for yourself the huge savings you will gain and the Personal Power and independence that comes with it. Dan provides Personal Development coaching as seen at http://personalpowerproject.com/power-of-our-word.
Dan Ringwald also offers web design, multimedia marketing, and computing support through his business at Santa Barbara Computing Services. He gained his computing experience while working at the University of California Santa Barbara for 26 years where he created a computing support department in Kerr Hall.
His claim to fame there was helping create the main campus website www.UCSB.edu where he and his staff ran and managed it for 4 years along with networking all classroom lecture halls back to Kerr Hall for network management operations.
GUESTS RECEIVE OUR NEWEST ISSUE!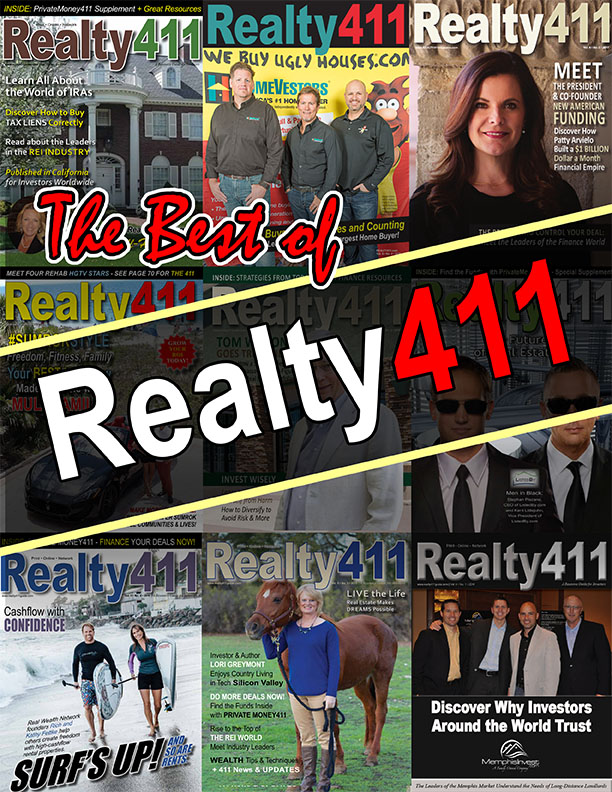 ---
Learn with Patrick James
IT'S TIME FOR TAXES so get ready to take every the MAXIMUM legal deduction possible.
We have the most sought-after TAX REI EXPERT in the nation, PATRICK JAMES!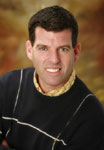 What makes this SO SPECIAL is that Patrick hardly ever speaks at expos anymore, yet he is making an exception for Realty411. We want to make sure you receive the most beneficial and accurate tax information possible.
Patrick James, President and CEO of Tax Strategies and Solutions, Inc., has dedicated his entire career to helping people create and preserve wealth through knowledge.
His marketing expertise was instrumental in launching a partnership with Scott Estill, a former senior trial attorney for the IRS. Together, Patrick and Scott created a toolkit to teach people how to take advantage of every possible tax deduction in order to minimize tax liabilities and maximize earnings.
Patrick is a graduate of the University of Portland. After college, he became a senior partner in Building Libraries Together, a non-profit venture focused on creating partnerships between businesses and elementary schools. In 1997, he became president of a national speaking firm, which specialized in financial education.
Patrick has been a guest on more than 100 radio and television talk shows and was featured in Explanations and Newsweek, It's your Money ( A New York Times best – seller). He was also the recipient of the Business Man Of The Year 2002 award presented by the Chairman of the National Republican Congressional Committee.
Remember: It's not how much you make, but how much you keep!
Paul Finck is The Maverick Millionaire ®
 Paul Finck is the Maverick Millionaire. Paul brings to the table a vast array of skill sets including 30 years of sales, marketing and entrepreneurial experience. He has consulted and trained a great many industries, including the Medical, Dental, Real Estate, Financial, Retail, Information Marketing, Direct Sales, Multi-Level Marketing and Speakers/Coaches/Trainers. He is a former mortgage broker, real estate agent and real estate investor.
Starting with a desire to be great, Paul learned from several of the biggest names out there and Dared to be Different – he dared to be a Maverick. His successes include moving multi-millions of dollars in Real Estate, and over $15 million in informational products in the last 8 years. With his primary focus on multiple streams of income, he has built up several businesses in Information Marketing, Network Marketing, Real Estate Investing and now speaks and coaches internationally, teaching others how they can create this success in their own lives while they Do It Different and Be Maverick!
Paul is well known for his success and his awesome family. He and his wife Deborah have appeared with their 3 sets of twins on Good Morning America, CNN, CNN Live, The Jane Pauley Show, The Montel Williams Show, local Channel 8 and Channel 11 News, Parents Magazine, and most local newspapers in his home state of Connecticut. All of them agree that any time spent with Paul Finck will Dare you to be Different, Dare you to be Great and Dare you to be a Maverick.
When you want direct answers to the tough challenges in order to get the results you are asking for in your life, Paul Finck is the one you want! With more than 30 years being an entrepreneur, he knows what it takes to build a business with sustainable success. As a husband and father of three sets of twins, he knows how to keep it in balance and perspective. His untraditional methods have brought not only personal success, but as an international trainer, Keynote Speaker, Best Selling Author, Multi-level Marketing leader, Life Coach, and Business coach, he has worked with individuals and companies all over the world on finding unconventional answers to everyday challenges.
Paul Finck currently offers private and group coaching sessions, and appears on stages around the country speaking on using unconventional methods to create and build a new business, motivation, eliminating fear, Sales, Networking, Time Management, Real Estate, living the life of your dreams and quantum leaping your success. He is available for public, private, and corporate speaking engagements, workshops, and seminars on a wide variety of topics incorporating his Maverick Difference philosophy and his axiom of "Conceive, Believe, Achieve."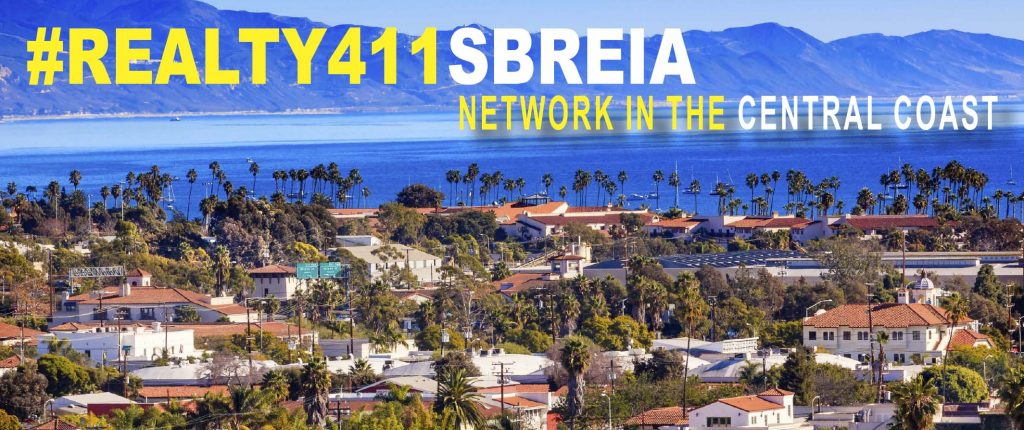 We give your the resources you need to CLOSE MORE TRANSACTIONS!

Learn from Alton Jones, Your Local REI Powerhouse!
HERE IS HIS STORY:

"As the owner of Rehabs 2 Riches, I've spent my life making connections. Right out of high school, I joined the Los Angeles Police Department and became a police officer. During that time, I had a lot of interesting experiences, and I met a variety of fascinating people. Now, 30 years later, I'm still a reserve officer.
In 1996, I joined Primerica Financial Services and became a licensed life insurance agent, eventually rising to the position of Regional Vice-President. A few years later, things changed. I saw families and good people experiencing tough times due to a bad economy and a terrible real estate market. If things had been a little different, it could have been my family and I in the same situation.
I knew I wanted to help somehow, to give back. That's what motivated me to earn my real estate license and establish West Coast Home Buyers, LLC., purchasing and remodeling homes to make them affordable for local homebuyers.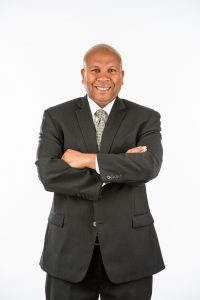 Working alongside my mentor, the legendary Ron LeGrand, 14 years of real estate experience taught me two things. First, rehabbing homes is a way to help others, giving them a chance to buy beautiful and secure homes. Second, by working hard and working smart, rehabbing can be highly profitable. These lessons led me to develop Rehabs 2 Riches, a series of courses and books designed to teach anyone how to seize financial opportunity for themselves.
Now, I have the privilege of passing on what I know and watching my students reach heights they never thought possible. I can't wait to start working with you.
OUR FIRST 100 GUESTS WILL RECEIVE ALTON'S NEW BOOK!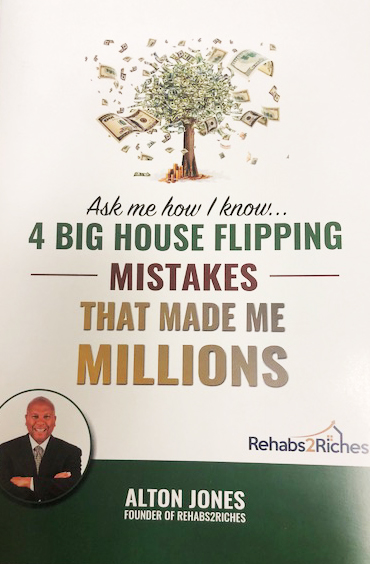 Network and Learn with Linda Pliagas, the Founder of Realty411
Realty411 is the Original "Realty" Investor Magazine founded in 2007
Realty411 was founded in 2007 by Linda Pliagas, who is the Publisher/CEO. Linda and her husband have owned multifamily, single family homes and land in California and out of state for many years.
Linda holds a bachelor's degree in print journalism from California State University, Long Beach. She was a recipient of the Bobit Magazine Scholarship for her accomplishment in publishing her first national magazine while still at CSULB. She also studied real estate, accounting and general studies at Santa Monica College.
A journalist since the age of 18, Linda has also freelanced for numerous national magazines, local newspapers and global websites.
Other Business Ventures:
Linda also owns an interest in several other business ventures, including an internet marketing company that specializes in reaching consumers and companies via email, SMS marketing, voice and fax blasts. She also operates and manages many lead generating websites, in real estate, business and finance, as well as dozens of online networks with tens of thousands of followers worldwide.
In addition to their ventures in real estate and media, Linda and her family are owners of HRS Clocks (Horological Restoration Services) the oldest timepiece repair and restoration shop in Santa Barbara County.
Their shop in Solvang, Calif., repairs some of the most valuable antique timepieces in existence. Their sophisticated clientele includes international antique collectors.
Listen to Video from Our Past SB REIA Expo
Network with Local & National Investors Here!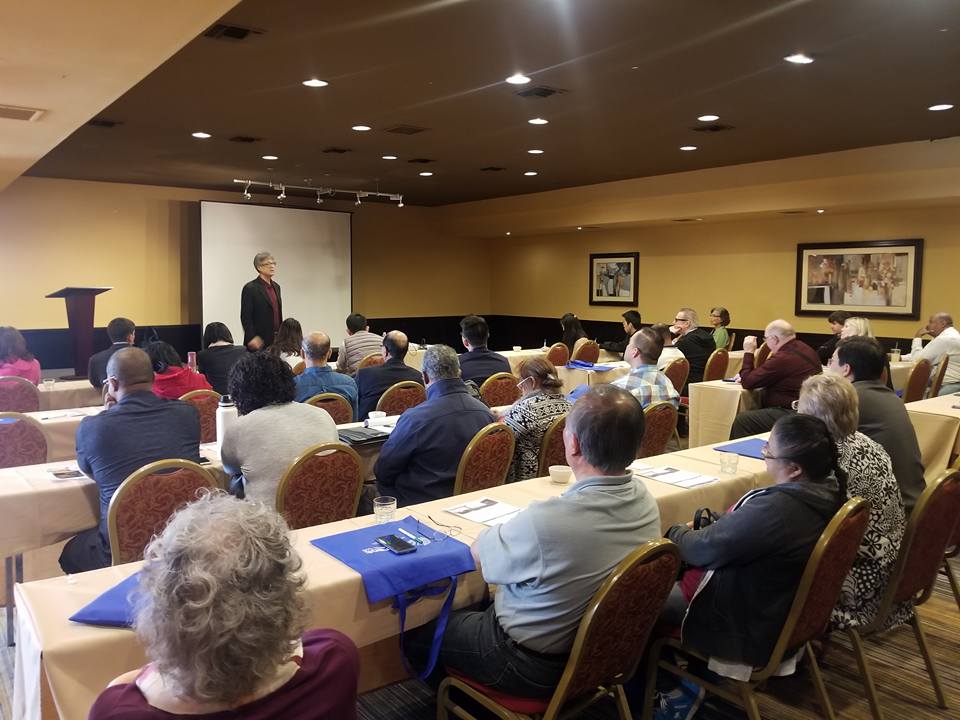 We Work with Great Companies - Join Us to Network