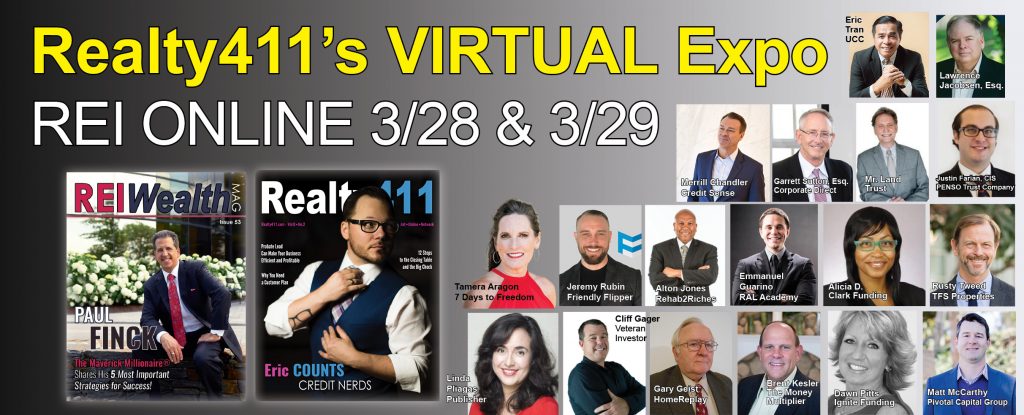 WANT TO SEE US LIVE AND IN ACTION?
Can't Make it to Our Expo, Yet do You YEARN to LEARN?
Now You Can Watch Us LIVE from the Comfort of Your Home!
If you want to elevate your portfolio, business and life and learn from REAL INVESTORS who are actively buying and selling properties, then be sure to join our VIP List.
Joining our VIP Member list will enable guests to gain access to our LIVE STREAM expo, as well as our PRIVATE networking platforms to connect with our subscribers and fans to continue the REI conversation.
Simply fill out the form below to receive our latest magazine and conference updates, plus instructions to view our LIVE STREAMS. On occasion, we will also videotape our conferences for viewing later, members will receive access to all that plus more.
Our last LIVE STREAM broadcast reached over 2,000 people around the world, plus one expo video has reached nearly 6,000 of our investor members.
Currently our VIP memberships are complimentary, but that will be changing VERY SOON, so be sure to join now for this fantastic opportunity to learn in the comfort of your own home.
GET IN THE GAME WITH REALTY411 TODAY!