---
JOIN US FOR ONE SPECIAL DAY OF NETWORKING!
Don't miss our complimentary real estate investor expo created and hosted by an accredited investor and real estate agent from California. Realty411 has been providing the resources investors need to be successful since 2007.
DATE: SATURDAY, MAY 19TH, 2018
TIME: 9 AM TO 5 PM
VENUE: HILTON SUITES
10 Drury Ln, Oakbrook Terrace, IL 60181
Realty411's Chicago CASHFLOW Conference
* Mingle with Vendors ~ Meet Local Leaders & Out of Area Investors – NON-Stop Tips for Real Estate Success ~ There is Still Time to Make 2018 Your Year of Success ~ We Want & Can Help YOU Get to the Next Level. Bring Plenty of Business Cards ~ NETWORK – LEARN – CONNECT – SKYROCKET TO SUCCESS 2018
---
Learn About the Opportunities and Challenges of Building Your Investment Portfolio With Rentals And Flips
Investors and real estate professionals take note not to miss REALTY411's exciting and complimentary conference
The conference features local and national investors uniting for one day of spectacular education brought to you by REALTY411, the nation's leading realty media and expo company.
The Chicago Real Estate Conference will focus on finance and several leading companies will be on hand to engage with guests who may need funding for real estate projects or business expansion. Both novice and advanced real estate investors and professionals are encouraged to attend. Some of the topics include:
SOME OF OUR AMAZING SPONSORS INCLUDE:
* Chicago Deal Vault
* Constructive Loans
* Business Capital Experts
* Lally Wealth Management
* Kingdom Wealth Partners
* Laura Alamery
* Encore Real Estate Group
* PowerTeam International
* REI Wealth Monthly
* Realty411 Magazine
* Mr. Land Trust
* PLUS: Armando Montelongo
* AND, Many, Many, More Amazing Educators and Companies
Some of the timely and fascinating topics discussed include:
* Discover Local and Out-of-State Real Estate Opportunities
* Find Out Where Our Team is Investing & How We Diversify
* Learn to Leverage to Create A Wealth-Building, Cash-Earning Real Estate Machine.
* Find Out How to Own Homes with NO LOANS…. FAST!
* 5 BEST Niches with Little to NO Competition for Today's Real Estate Investing
* Acquire the Business Credit You Need to Grow Your Business with a Finance Leader
*Fool-proof You Assets and Fully Protect Your Portfolio and Family's Wealth
*Meet Local REI Leaders and National Game Changers All In ONE PLACE, in ONE DAY!
* AND SO MUCH, MUCH MORE!
---
LEARN EXCELLENT REAL ESTATE EDUCATION RIGHT HERE!! IT'S ALL ABOUT FINANCE AT THIS EVENT – FROM HARD MONEY, CONVENTIONAL AND BUSINESS LINES OF CREDIT – WE HAVE THE FUNDS YOU NEED AT THIS CONFERENCE.
WE HAVE THE EXPERTS YOU CANNOT FIND AT ANY OTHER EVENTS! OUR EXCLUSIVE RELATIONSHIPS, INDUSTRY CONNECTIONS, PLUS REPUTATION AS LEADERS AND TRANSACTION CLOSERS ATTRACT THE TOP-LEVEL EDUCATORS IN THE INDUSTRY.
---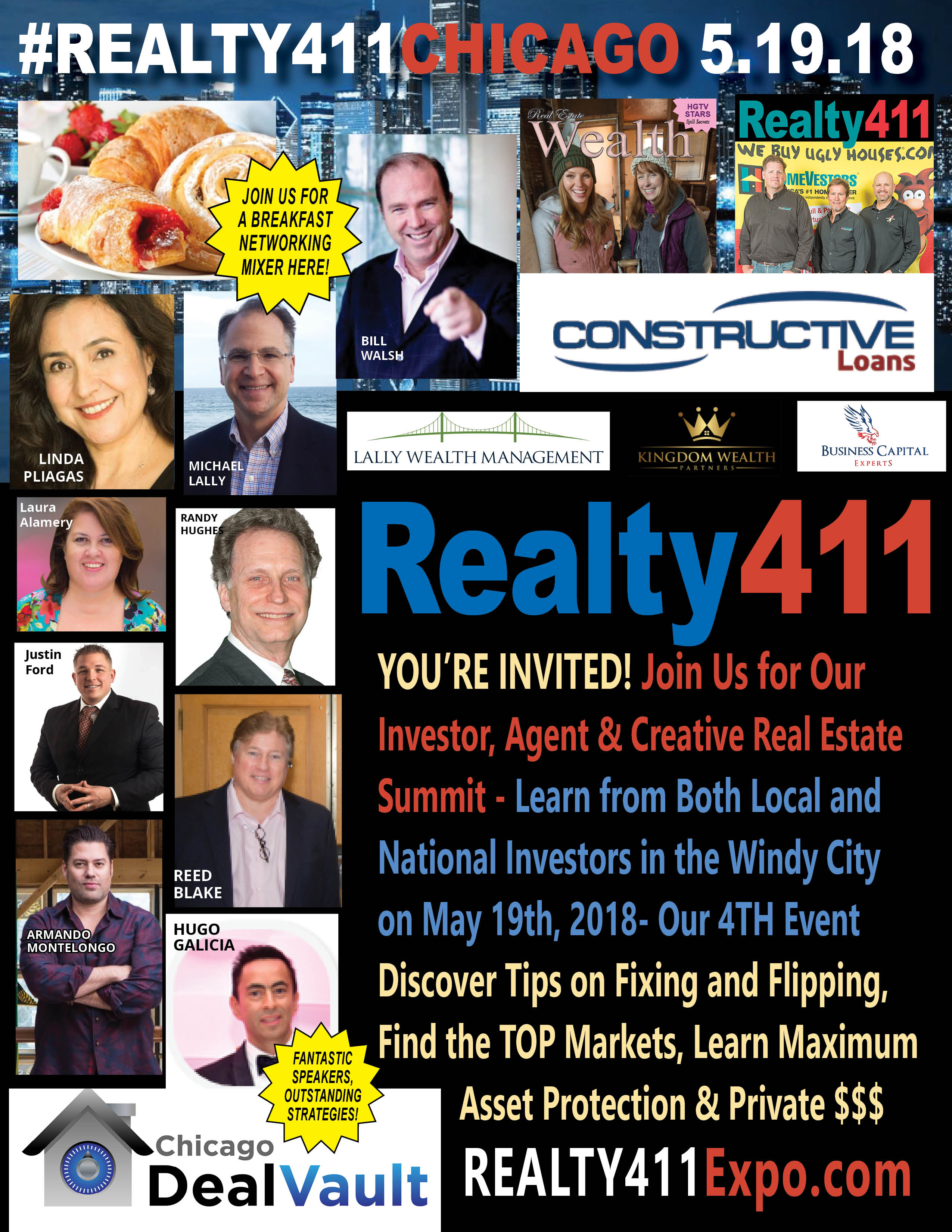 ---
FANTASTIC SPEAKERS AT THIS CONFERENCE, INCLUDE:
Michael Lally – Business Owner, Wealth Advisor – Topic: Generating High Yield Real Estate Income without a Mortgage
Discover how monthly income (cash flow) without the maintenance of owning rental property can provide a peace of mind. These same strategies are utilized by many of the larger financial institutions.
Michael has spoken at the New York Stock Exchange at the Investment Executive Conference sponsored by Index Universe which is now ETF.com, the world's leading authority on exchange-traded funds. Michael discussed strategies for increasing income on individual ETFs.
Prior to starting his own firm, Michael has educated hundreds of financial advisors about different income solutions and their respective risks for their clients while raising over $200 million for various companies. Michael has gained a unique perspective on tending to his clients individual needs and concerns – Michael resides in East Greenwich, RI with his wife and two children. Away from the business, Michael enjoys cooking, traveling and spending time with family and friends.
Justin Ford – Difference Maker, Champion, Entrepreneur, Leader, Visionary
From struggle to success, Justin Ford truly lives the saying "It's not how to start but how you finish." At the age of 19, with his life in disrepair, Justin made the critical decision to turn it all around. Now at the age of 34, Justin has become a successful Entrepreneur, Business Owner, Real Estate Broker, Investor, Motivational Speaker, TV talk show host, Author, and Mentor. He has earned numerous achievement awards, and demonstrates daily that talent, drive and ambition really do lead to success. Justin also excels as an inspirational youth and marketplace speaker. People can feel his powerful presence when he walks into the room. He wants to make a difference, and he takes that responsibility extremely seriously. Justin's passion and desire to see people rise to success leaves a lasting impact as he challenges all to become the champion they were created to be.
Justin lives in Metro Detroit with his wife and four children. The love and support of his family helps fuel his passion for success in all avenues that he pursues. In his spare time, Justin loves to travel and donate his time to The Positive Zone Project Foundation, which empowers high school students through character education and leadership development, while providing tools for building successful lives.
---
Meet and Learn from America's Small Business Expert®
Are you ready to elevate your brokerage, deal flow, business and life? Bill Walsh a venture capitalist and is the CEO/Founder of the Success Education/Business Coaching firm Powerteam International. Bill hosts and speaks at events all over the world! His passion is to empower entrepreneurs and business owners to create massive success. He is the best selling author of the book "The Obvious", is an amazing speaker, radio personality and movie celebrity. He has a very successful background in finance and marketing. He has spent over two decades working with start-ups to major global brands to help them increase sales, productivity and overall success. He is an innovator with a remarkable ability to determine and build success plans to help business owners seize immediate market opportunities.
For everyone that owns a business or would like to capitalize their entrepreneurial dream, his message will enlighten them with knowledge and action principles to turn that passion into success! Bill has an extensive background in foreign currency trading, real estate development and building businesses in more than 30 countries. Over the past two decades, his firm has specialized in helping companies launch, grow and create exponential valuation in the market.
In 2005, he formed his own company, Powerteam International to spread his message to a wider audience. Powerteam International provides Success Education programs around the world.  The programs are designed for individuals, companies, and organizations that are interested in creating even more success.  Bill is committed to raising the awareness of entrepreneurs, business owners and organizations world wide!
SOME TOPICS THAT BILL WILL COVER INCLUDE:

• 3 Pillars To Success

• Business Growth Strategies

• How To Connect With Millionaires

• Advanced Business Systems

• Customer Acquisition

• Relationship Marketing

• How To Fill Your Pipeline

• Turn Inspiration To Success
---
Randy Hughes, "Mr. Land Trust" – PROTECT YOUR INVESTMENTS
He started life out on the wrong side of the railroad tracks. His father was an alcoholic and his mother was left to raise four children on a clerk's wages. None of his relatives owned their own business…everyone worked for wages.
His father charged the weekly groceries so that the family would have food on the table. There was no stable income for any future education much less the current needs of the family.
No intellectual or financial direction was taught in his schools or church. No blood relative had anything to offer other than "working for the man" at an hourly wage. Bank savings and financial security was what only the rich had. He was doomed for financial failure and unhappiness for the rest of his life.
Randy knew that there MUST be a better way to live. He decided to break the cycle of poverty in his family genes. Education came first. Randy graduated from Eastern Illinois University and began buying single family homes for rental while in college. After college, the Randy tried many different types of businesses, but always came back to the Single Family Home as the IDEAL investment. Since purchasing his first rental house in 1969, Randy hasn't looked back!
Today, Randy has purchased over 200 houses. He has lived the life of having nothing and will not let that happen again. Randy's primary goal now is to teach others how to break the cycle of poverty. Randy teaches real estate investment courses throughout the United States. He has written Privacy and Asset Protection books as well as home study courses. Randy's most popular publications are his Land Trust Made Simple home study courses and live seminars.
Randy has written extensively for local and national real estate publications. He has taught real estate classes at the University of Illinois, Parkland College and Elgin Community College. Randy has been a licensed Continuing Education Instructor for the Illinois Association of Realtors for 20 years. He also speaks to real estate investment clubs throughout the United States.
Randy teaches classes on how to protect your assets and how to become more private with your personal life. He also teaches land trust law and administration, authors the only Land Trust Newsletter and Blog in the country, is the founder of the Land Trust University. Randy is an Expert Author for EzineArticles.com, REIClub.com and is a faculty member for Lorman Education Services in Eau Claire, WI. Randy is also an advisor and contributor to Jeffry Taylor's Mr. Landlord Newsletter.
---
Laura Al-Amery – RAPID REI RICHES
Laura Al-Amery has been a real estate investor and mentor for almost 30 years. She has been a pioneer of several real estate investing strategies before they became mainstream, from wholesaling to raising private money. Everything she teaches has been developed from personal experience.
She runs real estate clubs in several cities from Chicago to Atlanta and South Florida.
Her focus today is to streamline the real estate investing business by simplifying the process while exponentially growing the financial results. In other words, how to truly live a financially and active lifestyle, without trading time for dollars. Her signature program is Rapid REI Riches.
---
MEET YOUR PRIVATE MONEY MAN – MR. REED BLAKE
Reed Blake is the founder of BUSINESS CAPITAL EXPERTS, the fastest growing small business funding company in its area of expertise.
A former Vice President of a firm, who raised over $1 Billion in funding for its clients in 7 years, as well as an accomplished speaker, who has spoken to tens of thousands of people on business funding.
BCE specializes in Unsecured Business Lines of Credit and Unsecured Cash Loans (YES – we can do this for Real Estate Investors!). The BCE team has between 6 and 25 years of experience and the relationships needed to get our clients operating capital, traditional investment funding and to take our client's companies public.
We can also fund your growth, portfolios and notes…real estate transactions from $25K to $22 Million – this includes residential, industrial and commercial transactions.
You will find Mr Blake's presentation not also enlightening, but also highly entertaining.
---
Armando Montelongo, Star of "Flipping Nightmares" and former star of A&E's "Flip This House"
Armando is the ORIGINAL real estate reality star, and is consistently ranked as one of the most successful Hispanics in business. He is visiting us San Antonio, Texas!
Don't miss the very rare opportunity to learn directly from the founder of a company who has invested over one billion dollars. Armando has been doing this business longer than most people in the industry. Thi is his passion and it shows.
Starting off with no credit, experience, or knowledge, Armando is now known as one of the top real estate investors in the country. How did he go from living in his family-in-law's garage to owning a multi-million dollar company?
FLIPPING HOUSES
After deciding to leave California to move back to his hometown in Texas, Armando made his very first deal. His first wholesale introduced him to a whole new world – and it was only the beginning.
As Armando continued buying, rehabbing, and selling more and more properties, he kept in mind what worked and what didn't work. The more houses he flipped, the more he noticed a pattern. He wrote the pattern out and realized that he had come up with an excellent formula to successfully flip houses. The best part was that he didn't even have to use his own money!
SHARING THE KNOWLEDGE
In his first 3 years of investing, Armando was able to bring in a net profit of $3 million. As his expertise was increasingly being sought after, Armando has created a multi-million dollar real estate education program that has helped aspirant house flippers. For instance, Armando's Flip and Grow Rich System teaches you how to find, fund, fix, and flip properties in the most efficient ways.
Residential real estate and in particular, flipping houses, is the most popular way to get started for anyone looking to get into the property game. Armando got his start in real estate by flipping houses and creating his system to gain the highest profit possible. Even though he has branched into other business ventures, Armando is still very active in residential and commercial real estate.
---
Meet Realty411's Publisher – Linda Pliagas | REALTY411 Magazine
Meet Linda Pliagas, publisher of Realty411 magazine, the longest-running real estate investment publication and national expo company.
In business since 2007, Realty411 has helped thousands of investors expand their knowledge and connections with their complimentary magazines and events. Linda has been a real estate agent for 15 years and a landlord for over 20 years.
Linda's family also owns an antique sales and restoration business in beautiful Solvang, the Danish capital of the nation located in beautiful Santa Barbara County. Linda and her family have owned rentals in five states and are active investors who have replaced their "JOB" income with passive monthly income from rentals. Linda has the largest social media following of any other REI magazine in the country. She hopes to meet each one of her 50,000 plus followers in person.
Since 2007, Linda's mission has been to provide complimentary resources to anyone who is interested in learning about the benefits of real estate or expanding their knowledge and portfolio. Come talk real estate with Linda Pliagas.
NETWORK WITH EXHIBITORS – WIN PRIZES – BRING THE FAMILY
STAY FOR A NETWORKING MIXER AFTER – GROW YOUR BUSINESS!
***Speakers subject to change due to availability – this page will be updated regularly with updates and will include the agenda shortly***
BRING YOUR FLYERS OR BROCHURES FOR OUR "411" BOOTH
We know your time is VALUABLE. Time is the most valuable asset we have. We can always make more money, however we cannot add more time to our life!
WE URGE YOU TO INVEST QUALITY TIME IN GROWING YOUR BUSINESS, CONNECTIONS, RESOURCES, INTELLIGENCE AND SOCIAL SKILLS.
Plus, Get Access to REI Wealth Monthly, our fully-interactive digital publication
Learn Tips and Strategies on TOP Real Estate Niches:
Fix 'n' Flip, Wholesaling, Crowdfunding, Buy & Hold,
Local & Out-of-State, Private Lending, Commercial & Residential
---
FOR INFORMATION PLEASE VISIT:
CALL: 805.693.1497 | Office: 310-994-1962
Realty411's main website at: http://realty411guide.com
Realty411's expo site at: http://realty411expo.com
Realty411's expo site at: http://realty411guide.ning.com/
Be sure to get your hands on our new release by picking up a free copy at one of our events!
ARE YOU A VIP REALTY411 MEMBER YET? IT'S FREE



---
In addition, we publish a digital-only monthly called REI Wealth! CLICK HERE
No matter what, please mark your calendar so you don't miss out on this fantastic real estate and finance expo. Our goal is to provide fantastic resources to help you learn about real estate or grow as an investor. We know your time is valuable, so we have wonderful books, magazines, and other gifts to give away.
Make sure you invest your time in building your social network to grow your business, portfolio, knowledge and more. Build NEW friendships and business collaborations with some of the industry's TOP Leaders. Plus, guests will discover new resources to FUND deals. Joining us are incredible speakers, sophisticated investors, and VIP Industry Leaders from across the country.
The LATEST in Finance News and Updates – Learn Investor Tips to WIN in Real Estate