(Thank you for reviewing our sponsored post.)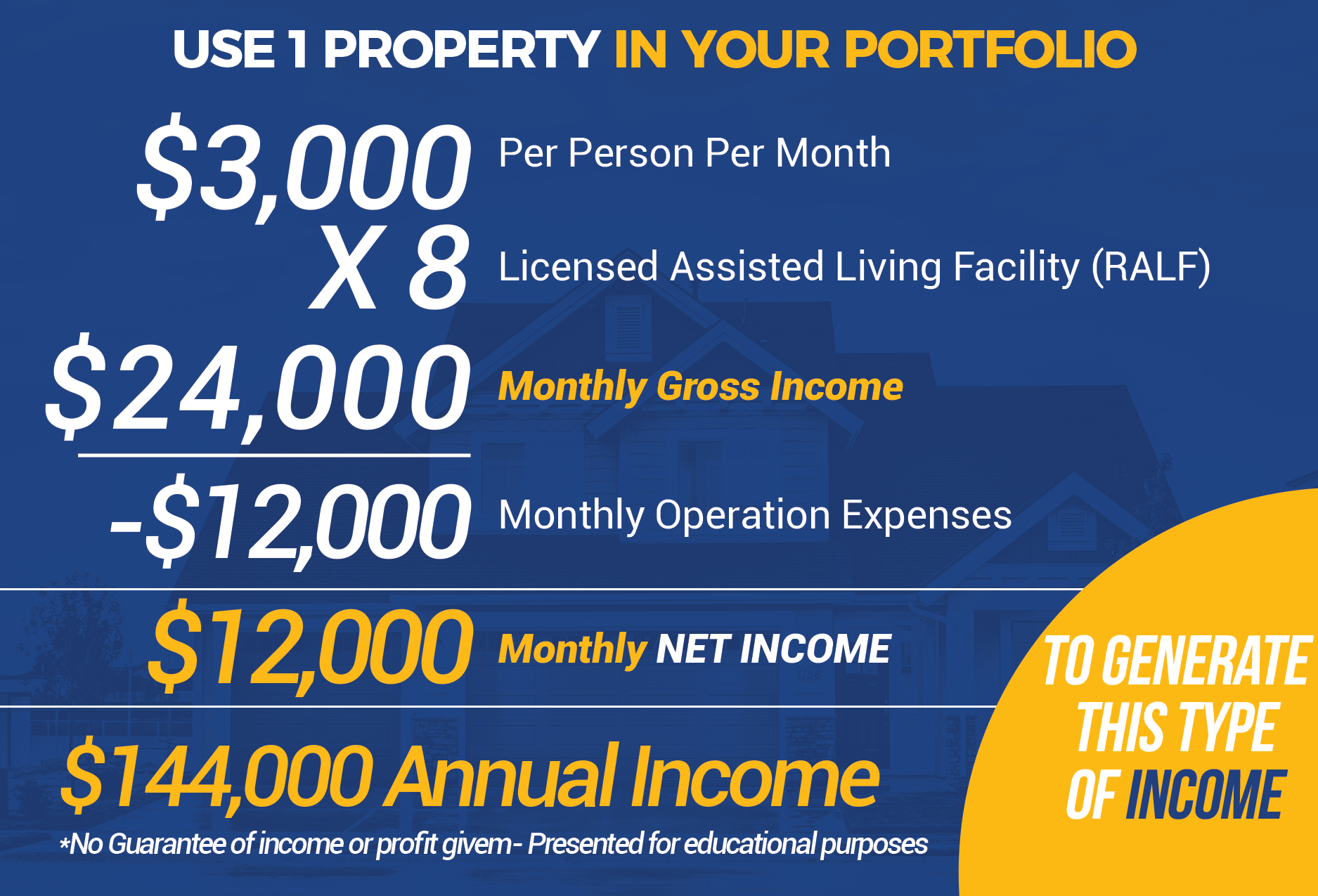 Hello Real Estate Investors..
Listen I had to put my Grandmother in a typical nursing home, and she hated it, not only was the service terrible but the cost was ridiculous.  If I had of known about the option of a Residential Assisted Living Facility I certainly would have chosen that instead. Now I have the opportunity to change other people's families lives in their golden years.
But what does that have to do with you? Well the opportunity of owning your very own Residential Assisted Living Facility is getting bigger and here's why:
Senior Housing Is America's Next Best Financial Opportunity For The Next 20 Years.
You will have financial stability unmatched by any other investment or business vehicle available.
Residential Assisted Living is THE explosive investment opportunity for the next 25 years.
Let's let the numbers tell the story: The average cost for a private room in an Assisted Living Facility in the US is over $3,750 per month. A single family home can net you $10,000 per month or more!*
Right now, there are 77,000,000 baby boomers… everyday 10,000 turn 65 years old… 4,000 turn 85. Their #1 dilemma… Housing!  That dilemma is YOUR opportunity. Just ONE home can secure your financial future… FOREVER!
So I'm inviting you to join me as I share with you on the FREE LIVE Webinar how investing in just one of these homes will be one of the best business decisions you have ever made.
As you always hear seating in limited to the first 200 so click the link below and secure your seat. Like I always say:  Don't believe a word I say, make me prove it to you.
Dr. Robert King, Jr.
Founder/Administrator
Harmony Homes
711 Crestline Ave
Lehigh Acres, FL 33974
Assisted Living Facility
(LICENSE#AL12740)
239-980-2559
* No guarantee of income or profit is given. Presented for educational purposes only.