Your Home Sweet Home is Not Only a Place to Enjoy, It Can Propel Your Property Portfolio — If Used Wisely.
by Linda Pliagas, publisher
Numerous well-known financial and real estate experts have sternly said on national television that a home should never be considered an investment. The value of one's home is certainly not included when adding up a person's net worth to determine if they are an accredited investor.
This is a great example of how we, as individual investors, don't have to necessarily agree with everything the "experts" tout in the mass media.
A home is definitely an investment. It can be the start of a new portfolio; it is the foundation for a secure retirement.
For example: If your home is paid off upon retirement, plus you have a portfolio of rentals providing you passive cash flow every month, you will definitely enjoy Your Golden Years!
Or, you can use your home and its equity to downsize to a smaller property and fund your retirement or investments, when you decide to call it quits.
But if you're reading Realty411 or REI Wealth regularly, our goal for you is to retire rich and early with real estate. This is what we should all strive for.
Remember: You don't have to do hundreds of deals in your life or career to be successful, even adding a few well-chosen properties can change your life now, and in the future.
If executed properly, the first home you buy to start a new life will make you money! That's what your goal should always be: ALWAYS Make money on the purchase.
This will require diligent research and, most likely, buying a property that requires work. Maybe you cannot afford a single-family residence, so you need to start with a condominium, town-home or PUD (Planned Urban Development), instead of the castle of your dreams. That's fine. I've seen many people make great money on condos as well.
The goal is to START, and to do so AS EARLY AS POSSIBLE due to the time benefit that compound interest-investments have. Those investors we know who started buying property in their 20s, are way ahead financially in a few decades.
In this competitive COVID-19 market, it's important to have a vision, know your market comparables, and come in with a strong offer and a pre-qualification from your mortgage broker.
You should know this already; however, this is a friendly reminder to have all your ducks in a row.
Just because we are in the midst of a pandemic, markets are still moving. Homes are selling virtually, in private showings with social distancing protocols in place, and I'm sure even via Zoom!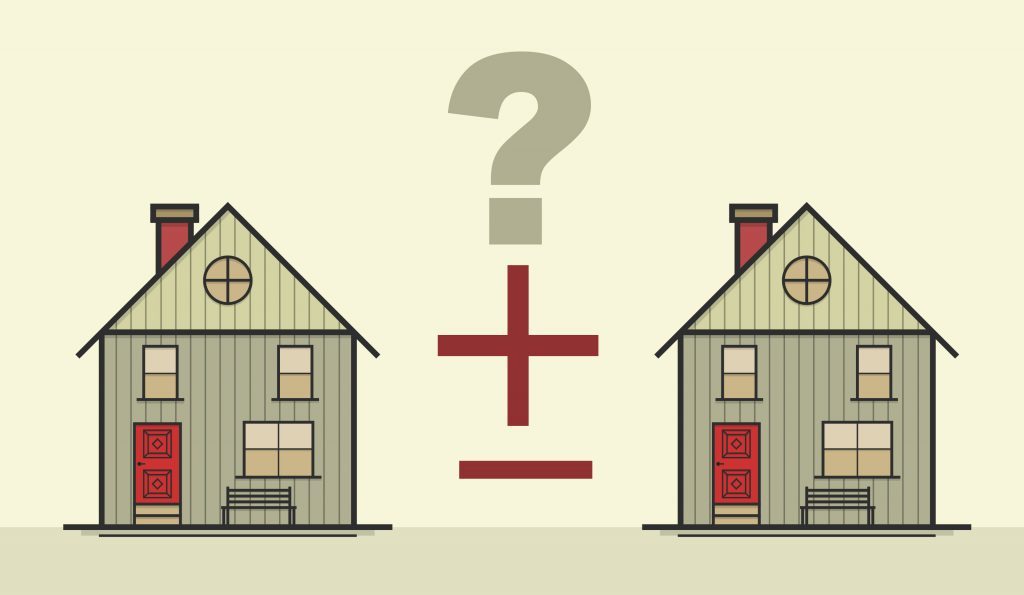 BUYING YOUR BEST INVESTMENT WITH PURPOSE
One of the ways to build wealth with your primary residence is to not only buy a value-add property, known as a "fixer-upper", but to buy it in a quickly-appreciating area.
Staking your claim in a "hot market" and buying a value-add property, then adding an affordable ADU (Auxiliary Dwelling Unit) in the backyard that you can rent out is a great way to start your career as an investor.
If you know the market well, by first doing research through the MLS in your farm, which is public access, you will buy correctly. Within a few years, some equity will be available in the property.
Your home will increase your net worth, but more important, give you access to money to buy another property. During the Housing Crisis of 2008, millions of people were tapping into their home equity, but many times, it was for the wrong reasons. People were buying boats, taking lavish vacations, splurging on jewelry, and living way beyond their means.
Home equity should only be used to buy more real estate. Also, never take out a HELOC (Home Equity Line of Credit) for more money than you can afford to lose… What? Yes, lose!
Remember: Real estate has risks. Everyone I know has, at one point in their investment careers or another, lost money on a deal — and if they say they haven't, I would seriously doubt their honesty, longevity, or track record.
The way true real estate investors come out ahead is they win more than they lose… because they never give up.
A safe way to figure out how much you can afford to invest is to find out how much financing you qualify for. If you're conservative perhaps only use a portion to start off with.
I always advise to start your investment career slowly, but with focus. Let's say you qualify for a $100,000 loan, and your property has appreciated by $200,000. Perhaps investing anywhere from $50,000 to $75,000 would be a conservative way to start. Then again, if you find a solid property and need the $100,000, be thankful you have access to it and go for it. Just please do extra due diligence to ensure the deal is a real winner.
The new money can be used as a down-payment for another property, to either flip or rent out. The flip strategy can be financed with short-term private money. The buy-and-hold strategy requires long-term financing, so know what your limits are going in to avoid risking capital.
This is why it's important to build solid relationships with mortgage brokers who can tell you realistically what you can and cannot do financially — how much can you qualify with a new home loan purchase? Can you even qualify for another new loan after the initial HELOC you just opened?
Please contact the financial professionals in our Realty411 or REI Wealth issue who specifically work with our investors around the country. They understand their needs, goals and the risks involved in growing a portfolio.
Once you determine how much money you are comfortable risking, then it's time to find an investment. This will be the most critical part of the equation: finding a sound investment.
Investors need to find a property that can bring stable, passive cash flow every month to pay back the initial loan taken out, plus pay for all the expenses of operating the property.
A simple acronym for determining property expenses is TIMMUR — Taxes, Insurance, Maintenance, Management, Utilities and Reserve.
Most likely, the fact that the homeowner has equity will mean properties have increased substantially in their market, making it difficult to buy another home in that area.
Be flexible if you cannot afford to buy near you. Research surrounding areas, look at some out-of-state markets that you may already know or have family or friends living in.
Educate yourself on turn-key providers in the real estate investment industry to determine if their investment strategy and perspective is right for your goals. Should you need a referral, please contact us (805.693.1497) or read our publications, which are easily and freely accessible.
OTHER OPTIONS FOR PASSIVE INVESTORS
Some investors stay out of actually purchasing properties themselves and prefer to deploy their capital into a syndication with other partners — people they many not even know.
While I've personally never invested this way, one couple I've known for years use this strategy as their preferred investment choice.
They're a wealthy couple close to retirement, and they love real estate — but they've lost money on their rehabs before because they tend to go overboard on the renovation. They know their limitations.
Currently, they own a fraction of a 250-plus apartment building in San Antonio, Texas, and they're really happy. The income is steady, and they like being "hands off" too.
Another option is to lend money and become the source of capital for other investors; here's a way to generate points (one to three points charged is a standard range), plus monthly interest — typically from 8% to 11%.
An investor can also buy a mortgage note or deed, a tax lien, or even shares in a REIT, real estate investment trust, which is listed on the NY Stock Exchange. Many opportunities exist for individual investors, but again be cautious and do plenty of research on the people and companies. Our publications are filled with experts, including financial planners, mortgage brokers, real estate agents, be sure to seek them about first.
Remember to always carefully review every contract with your trusted attorney, broker, or other respected professional. Be sure to listen to their recommendations, but never let them talk you out of your aspirations to purchase real estate or expand your existing portfolio.
Unfortunately, even the best of professionals, or loving family and loyal friends, can allow temporary jealously to creep in and cloud their judgement. Never let anyone deter you from building wealth for your family.
One of the best ways a home can be an investment is by taking advantage of a new tax law that allows owners to profit up to $250,000 per person ($500,000 per couple) on the sale of their home TAX FREE provided they've lived in the home two out of the past five years.
That is very serious money. We had a nice neighbor couple in year's past that flipped their home professionally as a way to supplement their fixed retirement income.
Our friendly neighborhood investor couple did manage to quickly snag up an ugly single-story brick home on the block, and they soon turned it into a sophisticated two-story Mediterranean villa.
One I got to know them, they confided in me that they enjoyed the creativity of flipping homes, plus the large tax-free paychecks.
IN CLOSING – INVEST HOME EQUITY WISELY
Tapping into your home's equity is a strategy that many real estate investors use as a way to purchase more properties. My family and I have done it over the years on several homes. My friends and family members have as well, plus colleagues and associates in the industry that I know.
We know that leverage builds wealth, but please be careful. Using your home's capital is very risky and requires strict discipline and careful planning. I've also known people who have lost EVERYTHING — their home plus their investments due to ill planning.
Once again, please be careful with the decisions you make and the people you trust — your choices will either make you or break you.
Know what your long-term goals even before taking out a loan and purchasing any property.
Many non-real estate people wonder how investors are able to buy rental properties so effortlessly. They see young investors take action and wonder: "How do they do it?" Well, this is one popular way portfolios are made and expanded.
In closing, remember that as an investor, you must protect your credit — it's so important. You won't be able to grow your portfolio as easily, nor as quickly, if you do not have a strong credit profile.
My advice is boringly simple, yet extremely effective: Pay your bills on time, live below your means, take care of your health, continue to save as much as possible, and keep educating yourself for success.
Before you know it, you'll have your home paid off and several rentals too — just like so many diligent investors I personally know.
---
For the latest tips, strategies and techniques to grow your wealth with real estate, be sure to join us for Realty411's Virtual Weekend Investor Expo being held on July 25th and 26th. Be sure to connect with us online to get the latest news, plus meet turn-key providers who have worked with many of our investors over our company's past 13 years in business, RSVP today.