By Stephanie Mojica
Coronavirus 2019, often called COVID-19 or simply the coronavirus, has had a clear negative impact on 2020 real estate transactions and financial markets in general, according to some experts. They also have predicted that more bad news is on the way.
"New commercial (real estate) transactions will likely decline because of the preference of Chinese investors to visit a property in person at least once before a deal closes," Jacky He, CEO of DMG Investments, the U.S. subsidiary of the China-based developer DoThink Group, said in a recent interview with Yahoo! Finance.
Gena Lofton, a real estate investor for over 20 years and a resident of Ladera Heights in Los Angeles County, said in an email interview with Realty411 that "real estate is not immune from the coronavirus."
Lofton, also an author and speaker, gave the following examples of how COVID-19 could impact the real estate industry.
A possible reduction in purchase/sale transactions;
The owners of warehouse properties may have empty shelves as a result of supply chain disruption(s);
Tourism and hospitality properties may have lower occupancies, resulting in a reduction in NOI;
Retail and restaurant tenants may have less customers, causing margin pressure that could impact their ability to pay rent; and
Multi-family property owners could see a spike in late payments and vacancies in the event employers miss payroll, delay hiring, and/or begin laying off workers.
When asked if the coronavirus is the biggest crisis she has seen during her two decades in real estate, Lofton said, "Yes."
"I have never seen anything like the coronavirus crisis," she added. "It's different due to the fact that a) it is deadly; b) it can be transmitted in the air, thus (it is) unable to (be) contained; and c) a vaccine will take time to develop, perform clinical testing, and commercialize.
"I have heard a normal vaccine development process typically takes two to five years and the development of this vaccine could be accelerated to 18 months.
"Thus, it's the unknown of how long we will need to live with the status quo and the damage it will cause in the interim."
Some experts disagree with these assessments, at least in part.
Heidi Learner, chief economist at the London-based global real estate services provider Savills, said in a recent interview with Yahoo! Finance that she believes commercial real estate transactions will not be dramatically affected by COVID-19.
Also, Learner said she does not believe investors will sell their properties unless the coronavirus becomes a more significant problem. She noted that any reduction in real estate transactions is "largely going to be a short-term reaction."
"I think if you think of real estate as a long-term asset, (then) losing income… for the next six months shouldn't really affect long-term valuations," Learner added.
Lofton noted there is at least some good news when it comes to how COVID-19 could affect the real estate industry.
"The good news is that the 10-year Treasury dropped below 1.3%, thus it is at historical lows and a great time to source cash out refinances and secure low interest, long-term debt," Lofton said."
"Also, if you are an owner of a data center property, you should be fairly immune/protected."
However, there is more bad news to share when it comes to general financial markets — especially the stock market — according to Lofton.
"A decline in global trade and travel will negatively impact earnings and economic growth," she said. "The risks to earnings may be underestimated in current stock prices, moving us into a bear market and causing a recession. There is a potential of no earnings growth in 2020."
"As a result of (the) Just in Time (JIT) inventory, plant closures will result in global supply chain disruptions — causing inventory shortages. For example, the Port of Los Angeles cargo (was) expected to have a 25% reduction in February."
As of February 28, the stock market had fallen for the seventh day in a row, according to The Washington Post. The week-long crash had caused investors throughout the world to lose a combined $4 trillion.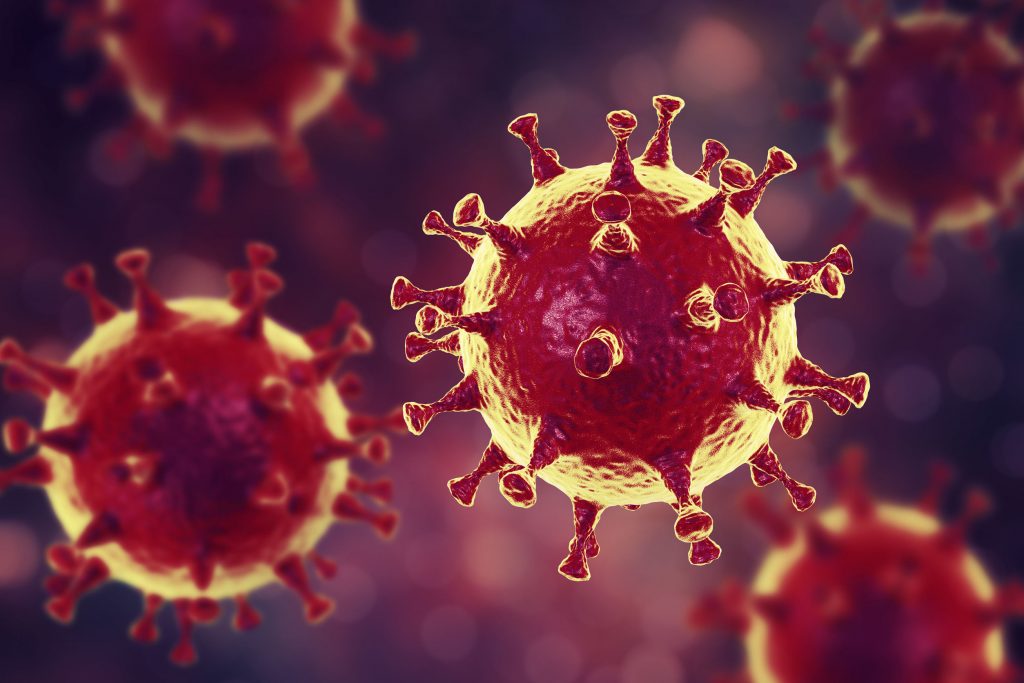 The outbreak has now sickened more than 107,200 people worldwide, according to the New York Times latest update this morning citing official counts.
In the United States more than 400 cases and 19 death have been reported, again according to The New York Times latest report, "The Coronavirus Outbreak", posted 37 minutes ago. Several countries, including China and Italy, are now on "lock down" in an effort to contain the spread of the virus, according to global news sources.
CBS News reported 16 minutes ago that a Grand Princess cruise ship is scheduled to dock in Oakland, Calif., with confirmed infected passengers. The New York Times reports that the 21 infected passengers will be taken to quarantine facilities.
CBS News is now reporting 20 deaths in the United States with one in California, 17 in Washington state, and two in Florida. The virus has been confirmed in cases in 32 states, plus Washington, D.C.
Although COVID-19 is severely impacting tourism, trade, securities and other markets, Realty411 events are continuing and safety measure will be taken before and during the events.
A special report from our company will be released soon detailing tips on how to stay safe at your home, work and at public events, including Realty411's upcoming California expos on March 28th in Irvine, Calif., and Santa Clara, Calif., on April 4th.
Please check back regularly for further updates on how COVID-19 is impacting our readers, industry, and world.
---
SOURCES:
https://www.washingtonpost.com/world/2020/02/29/coronavirus-live-updates/
https://www.cbsnews.com/live-updates/coronavirus-outbreak-death-toll-us-infections-latest-news-updates-2020-03-08/