Celebrate Our New Issue, Learn the Latest Niches in Real Estate + Connect with Influential Investors



The Original Realty Source for Investors


Are you ready to Grow Your Real Estate Business, Portfolio and Network?
We want this VIP EXPO TO EXPAND YOUR MIND and help you succeed.
OUR COMPLIMENTARY CONFERENCE IS THE #1 SOURCE FOR REI 411
---
Embassy Suites Conve

ntio

n Center
3600 Paradise Rd.
Las Vegas, NV 89169
Saturday, Nov. 3rd., 2018



9:00 AM — 5:00 PM
COMPLIMENTARY EVENT!

Learn from TOP Leaders in REI, Local & National Experts
* Learn from Leaders & Industry Pros
* Meet Local & Out of Area Investors
* NON-Stop Tips for Real Estate Success
* Bring Lots of Business Cards
By Realty411 – The Original Realty Investor Magazine
Providing Investors Resources Since 2007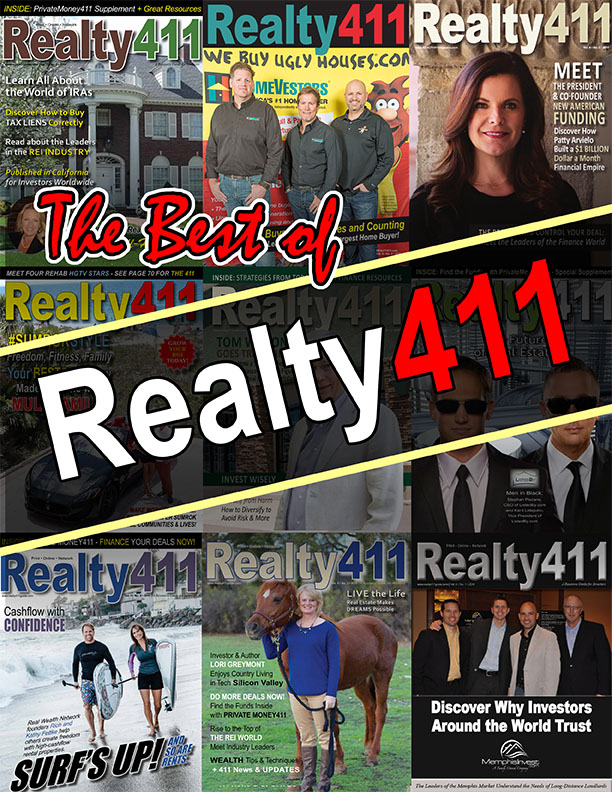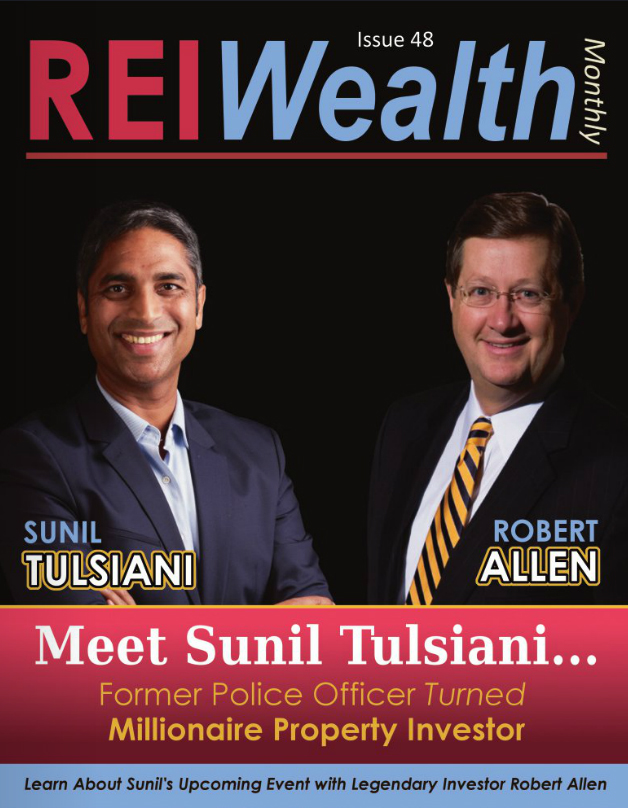 Learn & Play in Las Vegas at Our Creative Investor's Conference



JOIN US FOR 1 SPECIAL DAY OF NETWORKING & MOTIVATION – TAKE YOUR REAL ESTATE KNOWLEDGE TO A WHOLE NEW LEVEL.
Don't miss our complimentary real estate investor expo created and hosted by an accredited investor and journalist. Realty411 has been providing the resources investors need to be successful since 2007.
Our special annual expo highlights the efforts of Jason Burke with the Las Vegas Real Estate Insider's Club. This is our 4th Annual Las Vegas Creative Investor's Conference.
Learn Amazing Strategies from Top Educators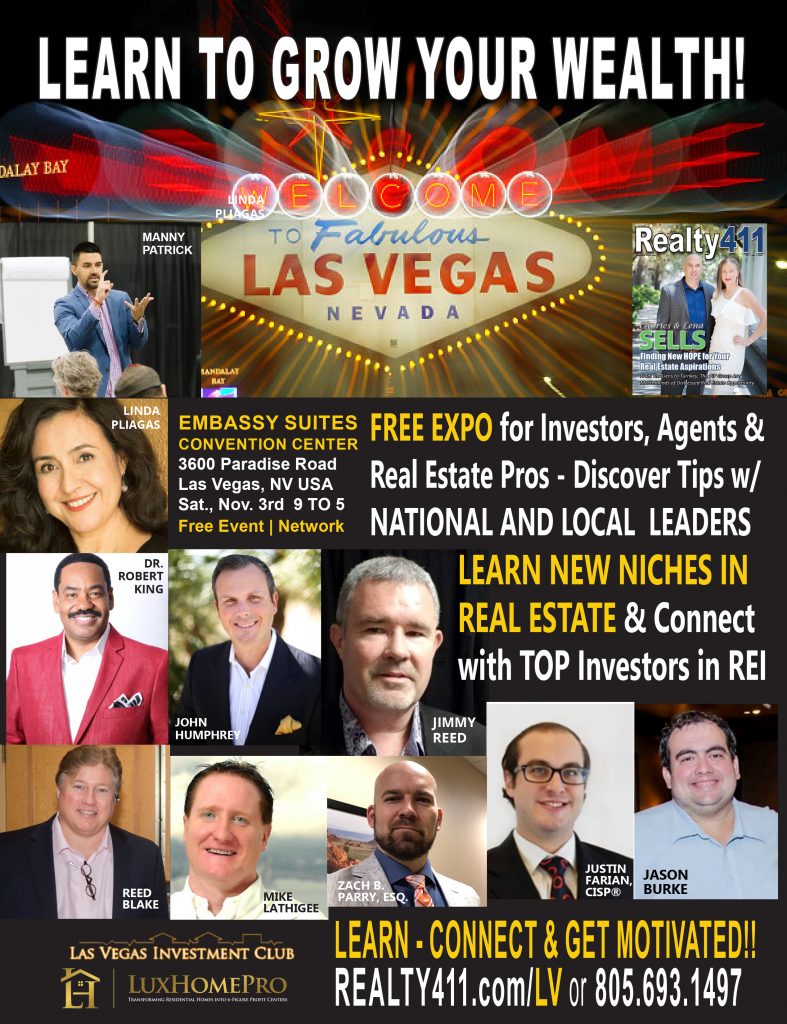 Learn with PROVEN Leaders in the Industry
Both Local and Out-of-State Professionals!
Since 2007, Realty411 has provided the resources, information, insider tips and strategies that investors need to significantly expand their portfolios.
Our Expos Are Unique in the Industry & This is Why:



Receive the latest REI knowledge from REAL investors
We feature the latest technology to expand your income

Meet other investors with common goals and mindsets

Develop relationships with leaders in the industry
Share your opportunities with potential clients
Learn how to help and mentor newer investors
Save money with offers and wealth-building ideas
We have owned national rentals for many decades

We strive to share life-changing information unavailable anywhere else

We host complimentary events to share knowledge and motivate others

Other events charge hundreds of dollars, but this day is PRICELESS
Realty411's founder has both media/real estate experience
Our mission is to motivate others and help provide realty resources

Publisher has no rip-off reports, bankruptcies, lawsuits, and zero foreclosures
We know your time is VALUABLE.
Time is the most valuable asset we have.
We can always make more money; however, we cannot add more time to our life!
WE URGE YOU TO INVEST QUALITY TIME IN GROWING YOUR BUSINESS, CONNECTIONS, RESOURCES, KNOWLEDGE AND SPHERE OF INFLUENCE.
Hosted by Realty411 – Publisher of Realty411 & REI Wealth

Since 2007 Our events Have Attracted Leading Companies & Leaders
Contact Us to Speak at or Sponsor this Event: 805.693.1497
Early-Bird guests receive our investment magazines, including:
Realty411 (or alternate cover, Real Estate WEALTH)
PLUS, a download our digital REI Wealth monthly
Meet Local Leaders & Industry Giants – From Coast to Coast

Influential Real Estate People & Business Owners Attending!
Find Potential Partners, New Friends, Build Your Circle of Influence.
Your Net Worth = Your Network
Mingle with Local Leaders & National Industry Professionals.
HOSTED WITH LAS VEGAS REAL ESTATE INSIDER'S CLUB

NETWORK WITH REI LEADERS FROM THE LOCAL AREA
& THROUGHOUT THE STATE, PLUS OUT OF STATE TOO!



– Our expo gifts will inform and inspire you –

Realty411 magazine was first published in 2007 and is now the longest-running publication owned by the same owner – Based in Santa Barbara County, Realty411 has reached thousands of readers & online followers in person. We have the largest and most diverse social media of any other real estate investing publication.

Our mission is simple:
We strive to provide information about real estate to expand knowledge about the benefits of investing to as many people as possible.
We also believe in multiple streams of income and encourage others to own their own business for total financial freedom.
Our Expo Reflects Our Goals and Mission – Join Us to Expand & Grow
Please bring LOTS OF BUSINESS CARDS, it's time to Network.
LEARN ALL ABOUT PRIVATE FINANCE SO YOU CAN GET YOUR DEALS DONE!!!
Shine to A NEW Level of Success Quickly with LightSpeedVT
Manny Patrick LightSpeedVT — Train People Better
Get ready to elevate your game, prepare yourself for even better results, and scale a new peak whenever you want. Think of it, take a giant leap with confidence, and climb aboard the most advanced interactive training system on earth! It's everything you have always wanted to know about results that stick.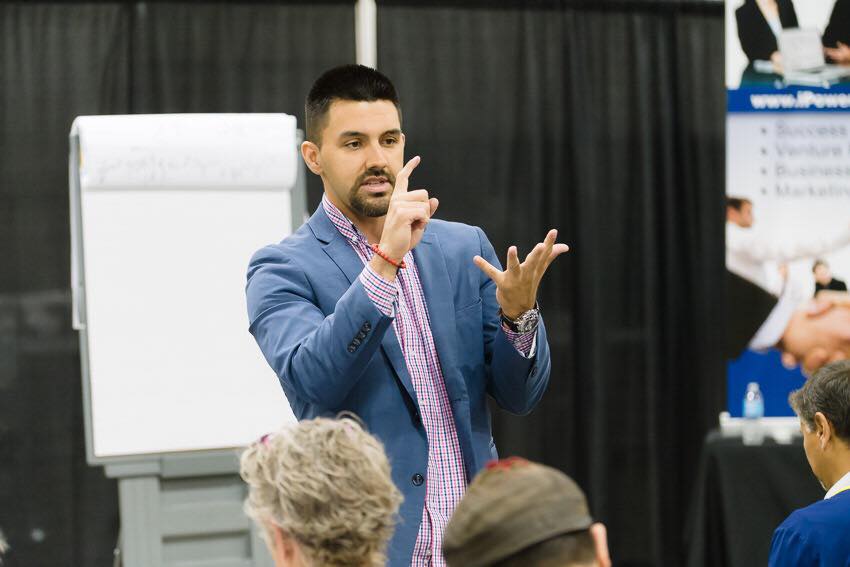 If the team at LightspeedVT is not mistaken, then you are the type of people who deserve the best, and as the superstar that you are, you know how important it is to challenge yourself. Well, you are in for a pleasant surprise.
Manny Patrick's admiration for LightspeedVT come down to one thing. Their commitment to excellence. And don't overlook the world-class reputation.
Core values that are the fabric of the DNA between company and man. After Spending the last two years speaking, training, and emceeing in 25 states, and over 300 stages, it's a delight for Manny to be back on stage with more punch than ever.
Now with even more possibilities as a member of the LightspeedVT team, Manny will delight members of the audience with a dazzling display of charm, wit, charisma, and most important, influential training ideas and solutions that keep you ahead of the game.
Manny will arm you with vital insights, and help you fine tune your skills to achieve virtually any goal you can imagine in both your personal or professional life.
LEARN FROM A 30-YEAR VETERAN – JIMMY REED HAS EVEN OWNED HIS OWN ISLAND!
Discover Secrets from Master Investor and Founder of 1REClub.com, based in Fort Worth, Texas
Jimmy Reed has been investing in real estate since the late 80's. He started out Wholesaling to local Investors in Fort Worth, TX. After a short time he created a database of local investors that he supplied Wholesale real estate investment properties to.
Along the way he started supplying out of state investors who had heard about these incredible real estate investment deals with inventory of their own.
He began finding Wholesale Real Estate Deals for these out of state Investors who had a desire to hold properties long term and yet still have a positive Cash Flow, not your average Dallas/Fort Worth investor's goals especially at that time when most investors specialized in Buy, Fix, and Sell strategies.
Well, he soon became so busy that by 1991 Jimmy started teaching other local investors how to do what he was doing. He started a Wholesale Real Estate / Real Estate Mentor training class so they in return could help supply him with more inventories for his clients. Through the years he added specialty fields such as Probate Real Estate, Online Real Estate Training's Costa Rica & Panama Training and Real Estate Investing courses.
In 1997 he was asked to start teaching for a National Real Estate Training company, which was teaching new and seasoned investors the In's and Out's of Real Estate Investing. He helped create a Wholesale Real Estate Training and Real Estate Mentor Program for them. This company fulfilled training's for Guru's such as Whitney, Kiyosaki, Trump, and others.
Forward to today and Jimmy's company currently is still teaching, buying, selling, and holding real estate. He has Authored books such as "No Fear Real Estate" along with "Financial Achievement Inspired Through Him" Know as the FAITH book for Finances. Latest works are "Sowing Seed to Succeed"
He was also one of the co founders of two DFW Real Estate Clubs, "REIO" which was designed to help new and seasoned investors to be able to Network and do more deals in an open form environment. As of 2014 he took that concept and went further and started the NEW www.1REClub.com real estate club for those who are serious about succeeding in real estate.
This DFW Real Estate Club has some of the finest local real estate investors in the area attending each month. New and Seasoned Investors are welcome. It is the 1 DFW Real Estate Club to get all you need from Networking, Deals, Real Estate Training's, and more!
Along with all of the above Jimmy and his wife, along with their two children have been involved in many areas of their church such as Financial Trainers and even Youth leaders. These opportunities have truly changed their lives and have moved Jimmy to where he is now with his latest goal "Debt Free & Stewardship training". This training is designed more on the basis of generating extra income to reduce debt using real estate or any business to accomplish it.
Jimmy Reed has been in the REI industry for 30 years, longer than any other club leader in the DFW market — he has seen it all!
Jimmy and his wife, Rachell, have owned properties throughout Texas and even internationally — in fact, the Reeds once owned their own Private Island!
Our sincere mission is for everyone to enjoy the financial freedom that comes with prudent real estate plays.
---
Discover One of America's Most Profitable REI Niches: Residential Assisted Living Facilities!

Robert King, Jr, a Chicagoland native, enlisted in the United States Navy after graduating high school in 1980. While in the Navy he discovered a passion for real estate. After his honorable discharge in 1989 Robert moved to Atlanta, Georgia to pursue his real estate goals.
Unbeknownst to him, Primerica Financial was where he would excel and become the Senior, Vice President within his first two (2) years. In 2001 he had a calling on his life to minister the gospel and moved to Indianapolis, Indiana where he was licensed and ordained in 2002.
From 2003-2207 Robert facilitated and managed a men's discipleship program that helped equip men with life skills. In 2007 he moved to Florida and began his church, Disciples of Christ Christian Church holding his first service in his home.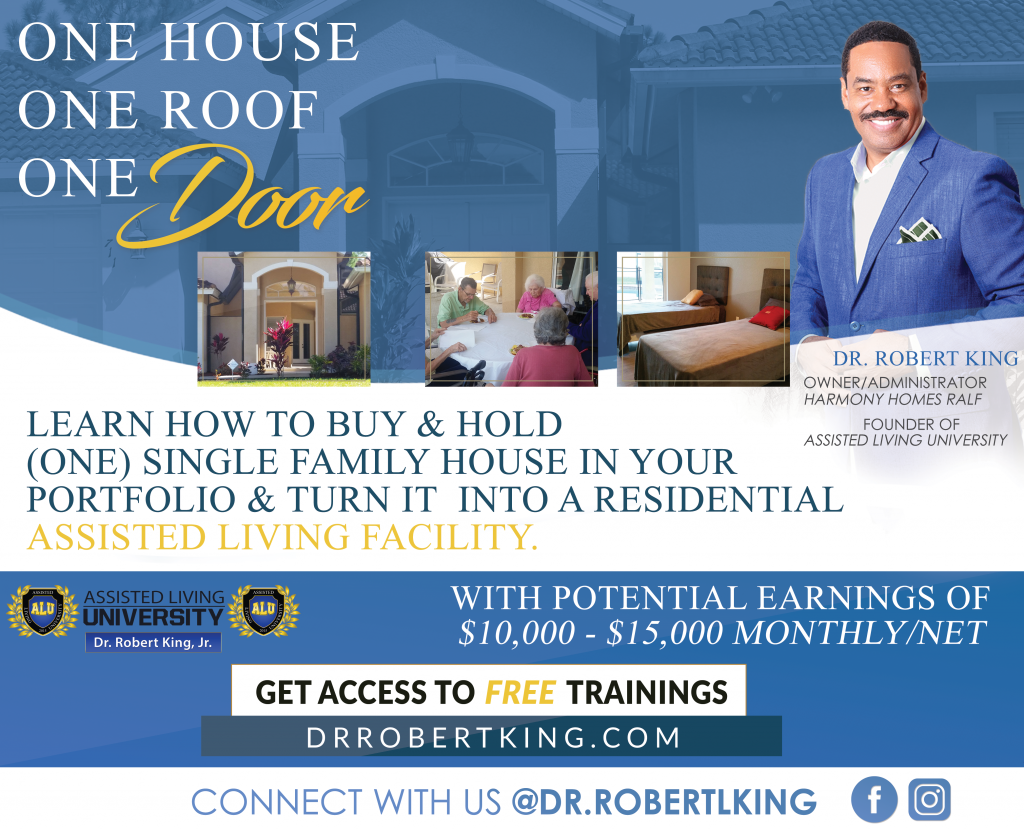 Membership grew rapidly and within two (2) years he purchased a 22,000 sq. ft. shopping plaza and converted it into a church and rental office space with 8 tenants. A second location was launched in Fort Myers in 2009. By 2013 the membership had grown to 647 members and he had a television and radio ministry.
In 2013, after filing for divorce, Mr. King suspended church services and took a sabbatical. In 2015 he became a licensed Adult Family Care owner. Shortly after he reapplied for an Assistant Living Facility and became licensed for eight (8) residents.
Robert has been successful in prospecting, starting and growing businesses for over 30 years. His strategies transcended to success and he achieved revenue of over $250,000 within 3 years.
Mr. King is an accomplished speaker and has spoken over 1000 times in various workshops and speaking engagements. As an experienced Master Prospector, coach and trainer, he conducts workshops on various topics including; How to Prospect to Grow Your Business, Church Growth Strategies, The Art of Face To Face Prospecting and Small Business Growth Strategies.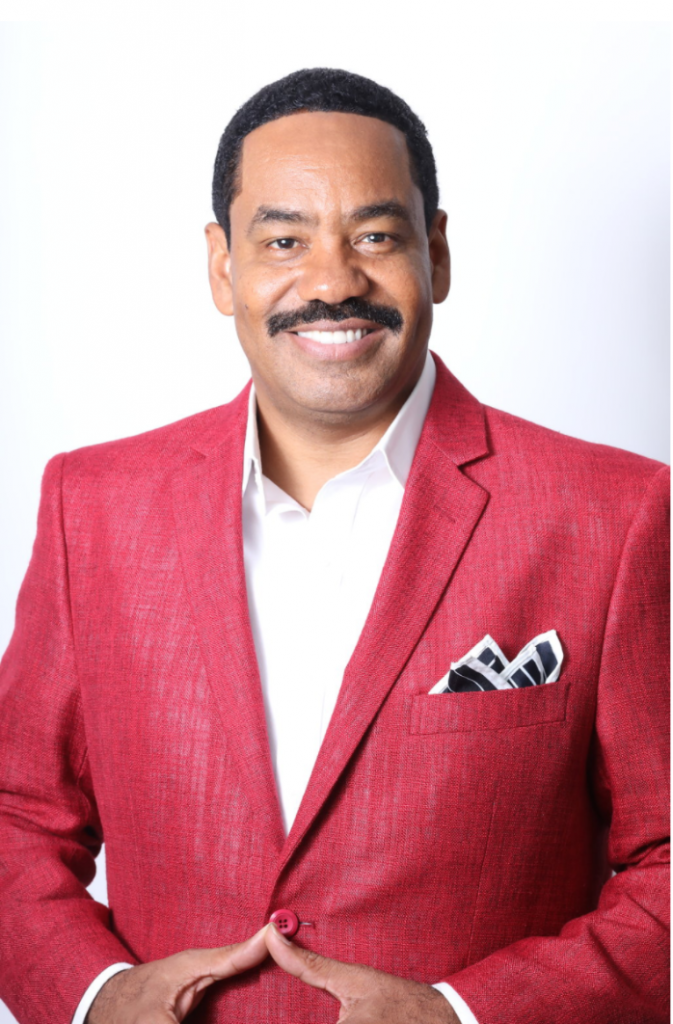 Dr. Robert King, Jr. holds double Honorary Doctorate Degrees in Ministry and Business Administration. He is a seated advisory board member at Keiser University Occupational Therapy Assistant Program. He is a core trained certified provider for Adult Family Care homes.
He is a core trained, state licensed ALF Administrator and Founder of Harmony Homes Residential Living Facility. License# AL12470 @ www.harmonyhomes.us.
And he is the founder of Assisted Living University where the curriculum is designed to teach and guide others into Alf ownership.
Visit www.alfownership.com
---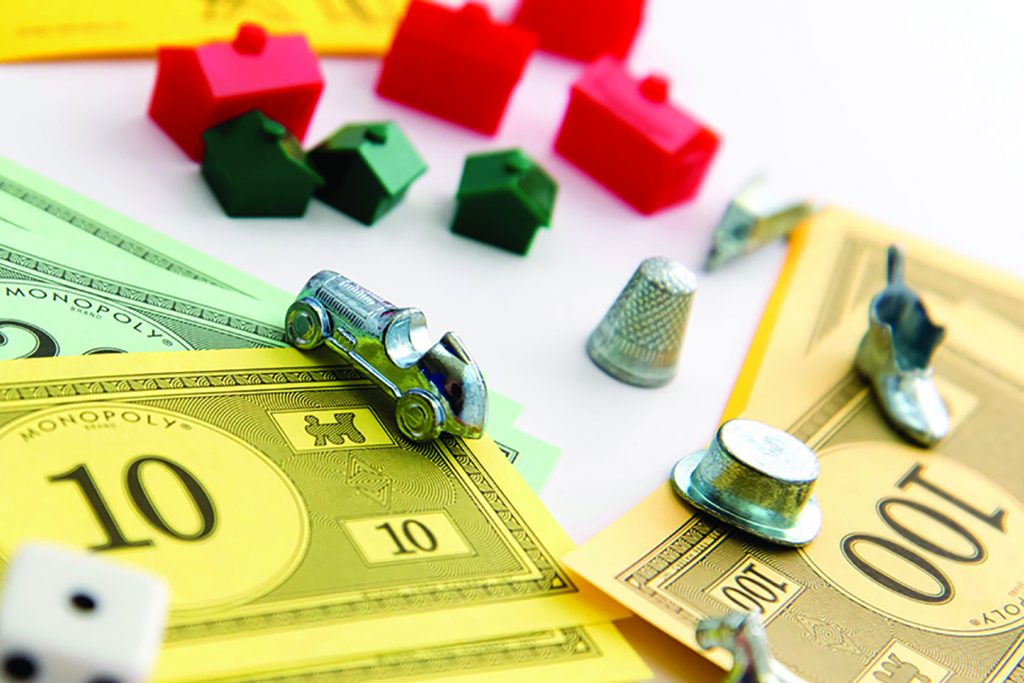 FIND YOUR NEXT FIX AND FLIP LENDER RIGHT HERE
Discover Resources for the Funding Your Need with Phenomenal Companies. Join Us for Our Event and Receive Our Latest Issues filled with Quality Lenders and Financial Experts.

---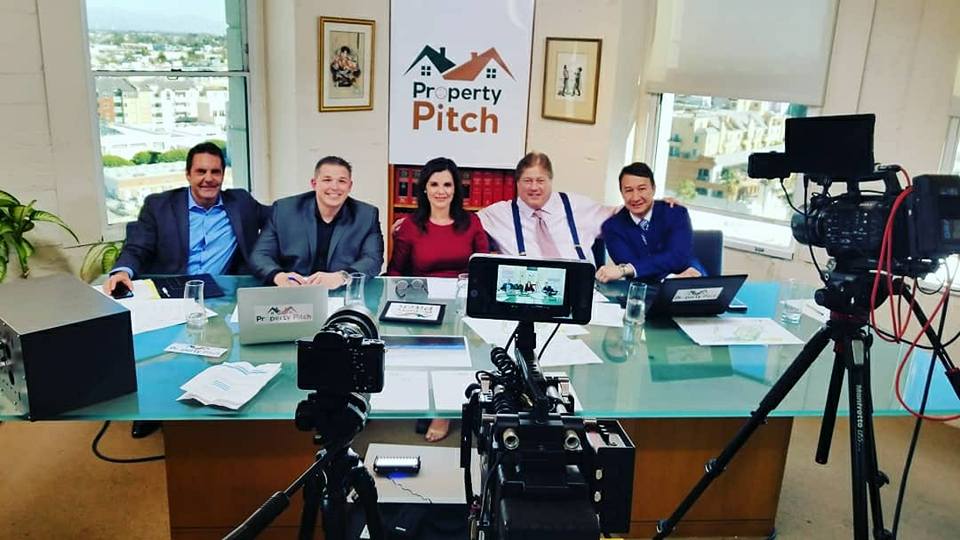 Reed Blake (in photo above, second from right) is the founder of BUSINESS CAPITAL EXPERTS, the fastest growing small business funding company in its area of expertise. A former Vice President of a firm, who raised over $1 Billion in funding for its clients in 7 years, as well as an accomplished speaker, who has spoken to tens of thousands of people on business funding.
BCE specializes in Unsecured Business Lines of Credit and Unsecured Cash Loans (YES – we can do this for Real Estate Investors!). The BCE team has between 6 and 25 years of experience and the relationships needed to get our clients operating capital, traditional investment funding and to take our client's companies public.
We can also fund your growth, portfolios and notes…real estate transactions from $25K to $22 Million – this includes residential, industrial and commercial transactions. You will find Mr Blake's presentation not also enlightening, but also highly entertaining.
---
Please note speaker schedule may change.
For updated information, please call our office @ 805.693.1497
THE LAS VEGAS INVESTMENT CLUB HAS A 7 YEAR HISTORY OF PERFORMING IN THE TOP 1% WHEN COMPARED TO MANAGED FUNDS.   THE 172 CLUB MEMBERS HAVE INVESTED MORE THAN 20 MILLION DOLLARS OVER THIS TIME PERIOD.  ALL FINANCIALS FOR ALL DEALS ARE PUBLISHED QUARTERLY ON THE CLUB'S WEBSITE.  WWW.LVINVESTMENTCLUB.COM.
AT REALTY 411 PRESENTATION YOU WILL LEARN THE INVESTMENT STRATEGIES THE CLUB HAS USED FOR ITS SUCCESS TO DATE AND ADDITIONAL SPECIFIC AREAS IT IS TARGETING.
AT THE END OF THE PRESENTATION YOU WILL BE INVITED TO JOIN THE CLUB.
SPECIAL PRESENTATION ON SELF DIRECTING YOUR RETIREMENT
PENSCO Trust Company, wholly-owned subsidiary of Opus Bank
Justin Farian,
CISP®Senior Business Development Specialist, ​PENSCO Trust Company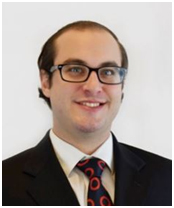 Since 2014, Justin has worked with more than 1000 retirement investors to educate them on self-directed IRAs and to set up their accounts. His deep knowledge of retirement accounts and IRS rules helps him provide clients with a seamless onboarding experience.
In addition to his work with individual investors, he also helps asset sponsors to get their offerings funded with self-directed retirement accounts.
Justin earned the Certified IRA Services Professional (CISP) accreditation through the American Bankers Association — a prestigious group of professionals who are recognized nationally for their excellence in the financial services industry. Justin received his B.S. in Business Administration with an emphasis in Finance from Colorado State University in Fort Collins, Colorado.
---
About PENSCO
Founded in 1989, PENSCO Trust Company is a regulated, self-directed IRA custodian with $14 billion in assets under custody and approximately 50,000 client accounts (6/30/2018).
PENSCO is a leading alternative asset custodian, with nearly three decades of expertise in holding private equity, real estate, notes, and other non-exchange traded assets. We possess knowledge and experience with IRS rules and regulations for holding alternatives in IRA, and we are dedicated to continuing to innovate technology to streamline the alternative asset investment process.
Discover Maximum Protection Tips with Zachariah B. Parry, Fortune Law Group
As early as the first two years of his career, Zachariah was already experiencing high-dollar success on behalf of his clients, including a $4,188,137.24 judgment in McEwen v. Accelerated Commercial Consultants, a federal RICO case; and a $3,427,692 judgment in In Re the Matter of the Estate of Roslyn Schrager, a probate fraud case. Although Zach was going up against much more experienced attorneys, he refused to be intimidated and did not relent in his pursuit of justice until the case was adjudicated in favor of his clients.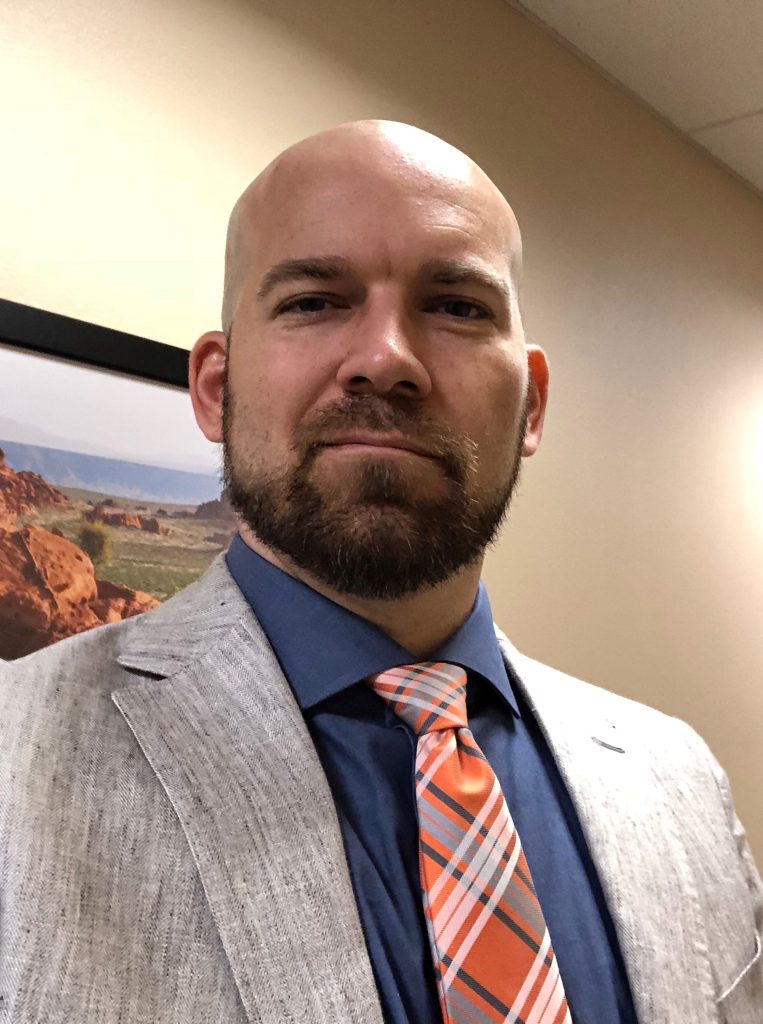 Zach's success is not limited to high-profile cases. In his first solo trial, he represented a local small business in a dispute with a former customer represented by a pair of attorneys with decades of experience between them. Not only did Zach prevail on his claims against the opposing party and defeat the claims against his client, but he earned an attorney's fee  award as well—in an amount approximately fifteen times the underlying award. At his prior firm, he achieved a defense verdict in a trial involving a motor vehicle  collision between a semi and a pickup truck.
In a 2016 case, Zach obtained a judgment for $2.227 million on behalf of a client who had been the victim of an assault and battery.
In another 2016 case, Zach obtained a judgment for $3.132 million on behalf of his clients who were the victims of fraud. The defendant appealed the decision, but the Nevada Court of Appeals agreed with Zach and affirmed the judgment.
In a 2017 jury trial, Zach obtained a verdict for $28,000—seven times the total in medical bills, and then obtained almost $40,000 in attorney's fees on top of that.
In 2018, Zach obtained a judgment for $1.585 million on behalf of a client who was the victim of assault and battery.
In 2018, Zach obtained a settlement for $1.7 million for the victim of a defective piece of furniture.
Although he cannot guarantee similar results in every case, Zach does guarantee that whether your case is worth millions or much less, if he is advocating on your behalf, you will get the same level of communication, eye for detail, and aggressive representation he provides for all his clients.
Prior to co-founding Parry & Pfau, Zach was employed at larger insurance defense firm where he worked for international insurance companies and represented large corporations in personal injury lawsuits. As a defense attorney, he gained invaluable insights that enhance his efficacy as an advocate for victims who are injured as the result of others' negligence. Now he prides himself in being a personal injury attorney in Las Vegas who takes the battle to insurance companies so his clients can focus on getting better.
Whether via informal negotiations, mediation, arbitration, judgment by motion, or trial verdict, Zach's legal acumen and professional tenacity have proven an asset his clients find invaluable.
Education
Zach received his undergraduate degree in Psychology from Brigham Young University. While at BYU, he won the Sloan Speech Showcase Award for expository oration for a tongue-in-cheek delivery of his original work, "How to Give a Condescending Speech."
He then headed to the Midwest where he attended law school at the highly ranked University of Illinois. At the U of  I, Zach received numerous awards, including two CALI Excellence for the Future Awards. He was honored to receive the law school's most prestigious award, the Rickert Award—twice—once for excellence in trial advocacy and once for excellence in legal writing.
Zach also enjoyed success in both moot court and trial team. In moot court, he placed in the top bracket in the school-wide competition and was invited to represent the college of law in the national competition. His three-member trial team took second place in the Midwestern Regional competition, which set a record as the highest-placing trial team in the school's history.
Zach's article, "Digital Manipulation and Photographic Evidence: Defrauding the Courts One Thousand Words at a Time" published in the University of Illinois Journal of Law, Technology & Policy, was identified by the Rutgers Computer and Technology Law Journal in its Spring 2010 issue as one "of the most important and timely articles on computers, technology, and the law" for its treatment of computer-generated demonstrative evidence.
Written and spoken words are the tools of an attorney's trade, and Zach has had focused success in both written and oral advocacy—as recognized by the honors and awards received from publications, professors, and peers.
Zach is an educator himself, having accepted a position as Adjunct Professor at UNLV. He teaches substantive law in the paralegal program, including Torts, Contracts, and Nevada Practice and Procedure. He also teaches legal research and writing.
Discover the Luxury Vacation Rental Market



with John Humphrey, Lux Home Pro
Discover How to Transform Residential Homes Into 6-Figue Profit Centers. John is a regular speaker to Chamber of Commerce events in Southern California and at the Rotary Club International
John has been developing small businesses for 20 years. A New York native, John and his wife Michelle moved to San Diego in 2002 and founded The Effortless Living Institute which was a consulting firm designed to help small business owners grow their businesses. In 2007 John founded Freshcojohn, a Franchise Sales and Development firm, which specialized in driving revenues for North America's Premier Small Business Office Vending opportunity.
After a 7 year run John set his sites on his biggest development project, 1 UP Golf, which designs, builds, and operates luxury golf driving range entertainment facilities throughout the US.
Now, he comes to you as the Global Trainer and Partner of Lux Home Pro, a company designed to help individuals fund their retirements, dream homes, kids college tuitions, and lifestyles, by leveraging luxury real estate into the new shared economy.
His North American book tour for his latest #1 Best Selling book "The Lux Home Pro Formula for Your High End Home" makes him an ideal keynote speaker and entertainer for your next event.
With 10 of millions of dollars in sales revenues under his belt, John is a sought after sales and marketing consultant, facilitator, and speaker, entertaining stages from Australia to Ireland. He has authored 3 other books, Wake Up an Live the Life You Love, which he co-authored with Tony Robbins and Deepak Chopra, The Rise of the Pink Warrior, and Footsteps of the Fearless.
His comedic and no nonsense approach to life and business makes it fun and entertaining for all who participate in his talks. In life and in business, follow two simple rules, Bet on Yourself, and Always Play The Long Game.
This Event is Co-Hosted with Jason Burke
Jason Burke is the Creator and Executive Producer of High Performance Success Summit and HPSTV.
He has promoted and produced over 100 real estate and business events with Fortune 500 Companies and top business organizations such as MPAC Wealth, PowerTeam International, Realty 411 Magazine, Real Estate Expo, 123 Employee, and Icon Media.
LEARN TIPS FROM THE PUBLISHER
Linda Pliagas, Publisher of the Original Realty Magazine for Investors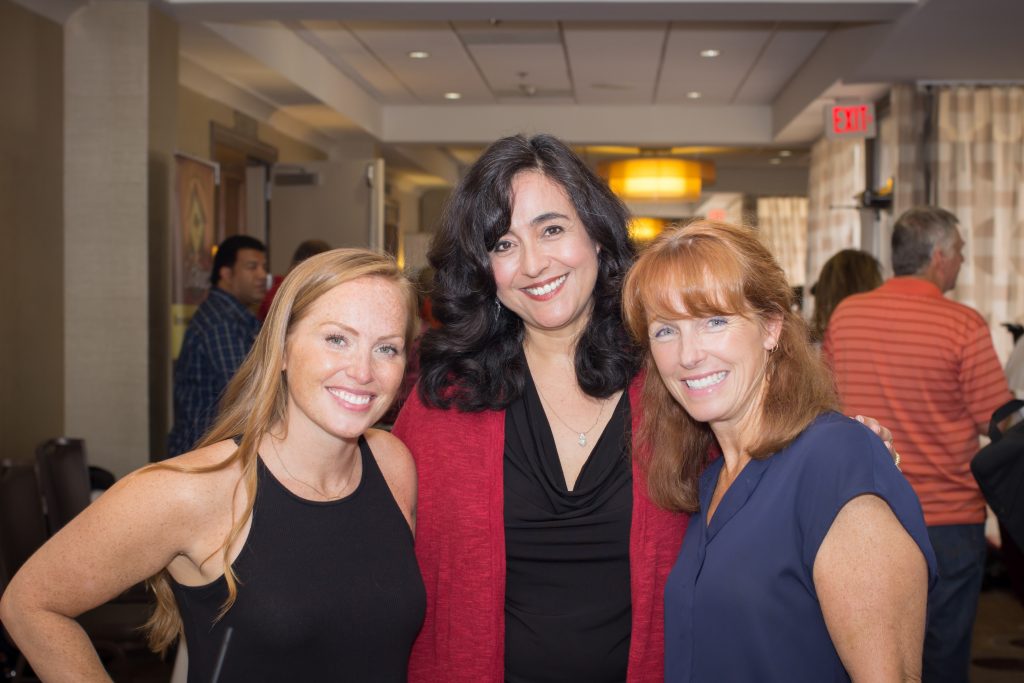 Realty411 was founded in 2007 by Linda Pliagas, who is the Publisher/CEO. Linda has personally owned and managed 24 multifamily units and three single family homes simultaneously in five states — all by the age of 38.
Linda has purchased single family homes, multifamily units, vacation rentals, probates, REOs and short sales. Linda Pliagas has worked simultaneously in media and real estate for decades.
Linda holds a bachelor's degree in print journalism from California State University, Long Beach. She was a recipient of the Bobit Magazine Scholarship for her accomplishment in publishing her first national magazine while still at CSULB. She also studied real estate, accounting and general studies at Santa Monica College.
A journalist since the age of 18, Linda has also freelanced for numerous national magazines, local newspapers and global websites.
Other Business Ventures:
Linda also owns an interest in several other business ventures, including an internet marketing company that specializes in reaching consumers and companies via email, SMS marketing, voice and fax blasts. Her company also operates numerous real estate news and lead-generating websites and online social groups, as well as an influential VIP online network with thousands of followers worldwide.
In addition to their ventures in real estate and media, Linda and her family are owners of HRS Clocks (Horological Restoration Services) the oldest timepiece repair and restoration shop in Santa Barbara County. Their company repairs some of the most valuable antique timepieces in existence and they have a global clientele.