Celebrate Our New Issue, Learn the Latest Niches in Real Estate + Connect with Influential Investors



Since 2007 Realty411 Has Been the Leader in REI Resources for Investors around the Nation, as Well as Our Readers Internationally.  Join us and network with industry leaders.  Join us at 9 am for our Networking Breakfast Mixer.*


Are you ready to Grow Your Real Estate Business, Portfolio and Network?
OUR COMPLIMENTARY CONFERENCE IS THE #1 SOURCE FOR REI 411
The Orleans Hotel & Casino
4500 West Tropicana Avenue
Las Vegas, NV 89103
SATURDAY, OCT. 19TH 2019
9 AM TO 5 PM – FREE EVENT!
* Learn from Leaders & Industry Pros
* Meet Local & Out of Area Investors
* NON-Stop Tips for Real Estate Success
* Bring Lots of Business Cards
By Realty411 – The Original Realty Investor Magazine
~~~~~~~~~~~~~~~~~~~~~~~~~~~~~~~~~~~~~
Do Business + Play in Las Vegas at Our Creative Investor's Conference

JOIN US FOR 1 SPECIAL DAY OF NETWORKING & MOTIVATION – TAKE YOUR REAL ESTATE KNOWLEDGE TO A WHOLE NEW LEVEL.
Don't miss our complimentary real estate investor expo created and hosted by an accredited investor and journalist. Realty411 has been providing the resources investors need to be successful since 2007.  Our special annual expo highlights the efforts of local, as well as national investors and leaders.

Since 2007, Realty411 has provided the resources, information, insider tips and strategies that investors need to significantly expand their portfolios.
Our Expos Are Unique in the Industry & This is Why:



Receive the latest REI knowledge from REAL investors (NO FAKES!)

We feature the latest technology to expand your income
Meet other local and out-of-area investors with common goals
Develop relationships with leaders in the industry
Share your business and/or service with potential clients
Learn how to help and mentor newer investors
Save money with resources and wealth-building ideas
We have owned national rentals for many decades
We strive to share life-changing information unavailable elsewhere
We host complimentary events to share knowledge and motivate others
Other events charge hundreds of dollars, but this day is PRICELESS
Realty411's founder has both media/real estate experience for over 20 years

Our mission is simply to motivate others and help provide realty resources
We know your time is VALUABLE.
Time is the most valuable asset we have. We can always make more money; however, we cannot add more time to our life!
WE URGE YOU TO INVEST QUALITY TIME IN GROWING YOUR BUSINESS, CONNECTIONS, RESOURCES, KNOWLEDGE AND SPHERE OF INFLUENCE.
Hosted by Realty411 – Publisher of Realty411 & REI Wealth

Since 2007 Our events Have Attracted Leading Companies & Leaders
Contact Us to Speak at or Sponsor this Event: 805.693.1497
Early-bird guests receive our investment magazines AND BREAKFAST.
LEARN FROM VETERAN INVESTORS, SUCH AS JAY!

Jay Tenenbaum, is a co-founder and President, Capital Development of Scottsdale Rei, LLC, a real estate investment firm, specializing in acquiring assets nationwide. He is a certified keynote speaker and speaks nationally on note investing and related real estate topics.
In his career, Jay has acquired over 325 distressed mortgage notes and properties in 26 states. Jay attributes his success and expertise to his ability to effectively integrate his 20 years of experience as a former debt collection professional.
Jay's legal know-how and achievement in resolution in turning non-performing assets into positive cash flow give him an unmatched perspective in the field, as he is often sought-after for his proficiency.
In addition to his loss mitigation experience, Jay often speaks to investors at real estate investment seminars nationally and locally. Through this, he has raised and deployed over several million dollars enabling investors to achieve passive cash flow.
An avid baseball and sports fan, Jay coached his three sons in baseball but has since retired to the role of supporter of arts and music, especially as it relates to watching his 11-year-old twin daughters dance ballet. Jay relocated from California to Arizona in March 2017. He loves the weather and is grateful by how he has been embraced by the local real estate investment and entrepreneurial community. Jay is an author, loves music, and enjoys opportunities to network.
BE SURE TO JOIN US FOR THIS FANTASTIC EVENT, TO GAIN INSIGHT FROM ACTIVE INVESTORS
Learn from Seti Gershberg, co-founder and President of Investment Management of Scottsdale REI, LLC.
Seti is an Economist and earned his MBA at the #1 ranked international business program at the prestigious Thunderbird School of Global Management. Seti's background is in securities trading and management.
He was key part of the trading team that managed over $500 Million in foreign debt and currency options and futures for SJO a hedge fund from Chicago.
Seti also managed a growth stock equities fund for the investment bank William Blair & Company. In his role he helped distribute IPO's of well known company's such as Starbucks, Home Depot, Berkshire Hathaway B shares, Winn Casinos, Carnival Cruise Lines, Costco and many others.
Seti now focuses exclusively on real estate. Is portfolio consists of 75 notes and rental properties purchased over the last year. His specializes on the acquisition of discounted properties, creative financing and disposition of assets. Seti is a leader in his local real estate community of over 200 investors where he mentors, trains and teaches finance, capital raising and real estate investment.
Seti's has one daughter who is studying to be an Oral Surgeon at Harvard. Seti loves to ski, travel and is a filmmaker who produced two documentary films. Seti is also actively engaged in charitable causes and works to raise funds for impoverished Peruvians. Seti earned a Black Belt in Kung Fu when he was 30 and is fluent in Spanish as a second language.
LEAVE YOUR BORING 9-TO-5 JOB (JUST OVER BROKE) AND FLIP REAL ESTATE FOR PROFIT & COMMUNITY IMPACT!
Discover Valuable Insight from Real LIFE Rehabbers, Not "Experts" Pretending to be "Investors".  Jeremy Rubin Is Sharing His Knowledge to Help You Avoid Costly Mistakes!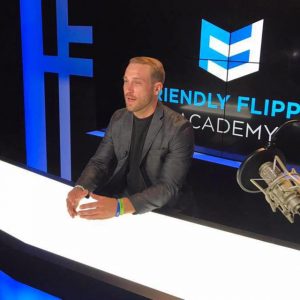 Jeremy Rubin is famously known as "The Friendly Flipper" in his "farm" area in the Central Coast of California. His massive social media presence has catapulted him to become one of the most followed pros in the business in a very short amount of time!
Jeremy mainly focuses on fix and flip investments. He may look young, but make not mistake, He Means Business.  Jeremy's short-term goal is to rehab 100 houses per year, which he diligently working on accomplishing.
He is currently shares his knowledge with thousands of members on his "Friendly Flipper Academy", which is a real estate investing educational platform for newer investors.
Jeremy Rubin will also double as this year's event emcee!
WELCOME REHABBERS, LET'S CONNECT AND LEARN TOGETHER!
LEARN ABOUT COMMERCIAL REAL ESTATE WITH GABRIEL HINK
Gabriel Hink is one of the most driven businessmen in the state of Montana. A proud veteran of the US Marine Corps from 1989 to 1993, he first learned his fierce work ethic and leadership skills with his military brethren. Earning a degree in Business and Information Systems after his military career, he decided on his next career, business owner.  
Building on his experience in the military, Gabriel wanted to create a business that was built around the mindset of leadership and discipline. That idea propelled his first business venture in 1997 with, Blue Dragon Martial Arts Studio in Las Vegas, Nevada.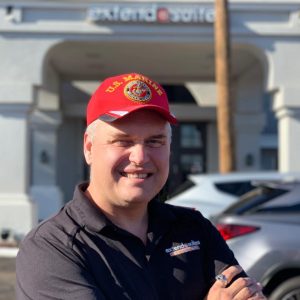 Making a personal decision and embodying a lifetime mantra that you should do whatever it takes, he next decided to fulfill a lifelong dream of opening up a toy store, his toy store, Gabriel's Toys. "It's never too late to have a childhood." 
That success led to another boyhood dream of owning every cool car he could find and restoring them back to their former glory with his business, Hot Rod Alley.  
"I think maybe I have an iron deficiency and that's why I supplement with cars," he laughs.  
Still ambitious and forever seeking his next challenge and opportunity for success, Gabriel stumbled upon a hotel ownership opportunity. It was there that he became intrigued with the idea of being able to surpass his idea of what success looked like and venture into the hotel business.  
"Renovation is in my blood. I like to make things better, stronger, cooler. Whether it's hotels, homes, or cars, I like to see the end result in my hard work."  
He ventured in becoming a part owner in his first hotel in 2012, in Atlanta, Georgia.  
That success spurred his enthusiasm and led to his next hotels in Phoenix, Arizona and Mobile, Alabama in 2017, Tucson, Arizona in 2018, and the latest addition of a hotel in Albuquerque, New Mexico in 2019.   
When all is said and done, Gabriel still believes that in order to achieve great success, "You need to always bite off more than you can chew, then start chewing."  
That belief is evident in all his successful business ventures and thriving hotels. 
"It's all in the work you are willing to put into a project that makes it successful. The ability to see something wrecked, damaged or abused and see a finished product before you even get started…there's nothing like seeing that vision. Finding that passion within yourself that's worth your effort, skill set, and ability to see something through completion makes everything worthwhile." 
Today, Gabriel travels around the country visiting his hotels, educating potential new hotel owners and investors, and looking for the next hotel to turn into a success. 
Paul Finck is The Maverick Millionaire ® – SKYROCKET YOUR SUCCESS HERE
Paul Finck is the Maverick Millionaire. Paul brings to the table a vast array of skill sets including 30 years of sales, marketing and entrepreneurial experience.
He has consulted and trained a great many industries, including the Medical, Dental, Real Estate, Financial, Retail, Information Marketing, Direct Sales, Multi-Level Marketing and Speakers/Coaches/Trainers. He is a former mortgage broker, real estate agent and real estate investor.
Starting with a desire to be great, Paul learned from several of the biggest names out there and Dared to be Different – he dared to be a Maverick. His successes include moving multi-millions of dollars in Real Estate, and over $15 million in informational products in the last 8 years. With his primary focus on multiple streams of income, he has built up several businesses in Information Marketing, Network Marketing, Real Estate Investing and now speaks and coaches internationally, teaching others how they can create this success in their own lives while they Do It Different and Be Maverick!
Paul is well known for his success and his awesome family. He and his wife Deborah have appeared with their 3 sets of twins on Good Morning America, CNN, CNN Live, The Jane Pauley Show, The Montel Williams Show, local Channel 8 and Channel 11 News, Parents Magazine, and most local newspapers in his home state of Connecticut. All of them agree that any time spent with Paul Finck will Dare you to be Different, Dare you to be Great and Dare you to be a Maverick.
When you want direct answers to the tough challenges in order to get the results you are asking for in your life, Paul Finck is the one you want! With more than 30 years being an entrepreneur, he knows what it takes to build a business with sustainable success. As a husband and father of three sets of twins, he knows how to keep it in balance and perspective.
His nontraditional methods have brought not only personal success, but as an international trainer, Keynote Speaker, Best Selling Author, Multi-level Marketing leader, Life Coach, and Business coach, he has worked with individuals and companies all over the world on finding unconventional answers to everyday challenges.
Paul Finck currently offers private and group coaching sessions, and appears on stages around the country speaking on using unconventional methods to create and build a new business, motivation, eliminating fear, Sales, Networking, Time Management, Real Estate, living the life of your dreams and quantum leaping your success. He is available for public, private, and corporate speaking engagements, workshops, and seminars on a wide variety of topics incorporating his Maverick Difference philosophy and his axiom of "Conceive, Believe, Achieve."
Get Your Next Deal in Just 3 Days with Insight from Jason Kennedy
Imagine if… YOU could have a $30,000 Real Estate Deal in the pipeline in just 3 days?! Even if you have never done a deal! Even if you have bad credit and / or no money!
Today, you will receive insight on just that.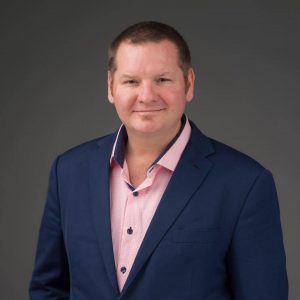 Jason Kennedy went from being a High School Counselor making $30,000 per year with over $100,000 in debt…to successful Real Estate Investor in a few short years. In fact, he did 32 deals in his 1st year!
For this reason, we are flying him in to share his story and reveal how he takes investors and put deals under contract in 3 days or less.
Now Jay is sharing his secrets to success at this ONE TIME only event!
Here is what you'll discover…
– The 5 Critical Components to locking down a deal in 3 days!
– 7 Off Market Strategies to find deals that no one else knows about!
– The new underground method for finding money for your deals!
– How to automate your Real Estate Business so you can create the lifestyle you've always wanted!
Here's just one of the many success stories from Jay's students…
" I was brand new to Real Estate. Didn't even know where to start! Thanks to Jay K, I wholesaled my first deal in less than a week and made $8K! $8K in a week is more than twice as much as I was making in my full time job! I am on to the next! Thanks Jay K!"

~Glenn – Indianapolis, IN
If you are ready to change your life, have better relationships with your family, and create your legacy…then take the day off of work, call the babysitter, do whatever it takes to get to this incredibly special event
Are You Attempting to Do a Rehab Out of State? If So, PLEASE Join Us to LEARN FROM BRUCE DINGER in Person!

Discover time-tested tips that have been implemented by Bruce E. Dinger, an experienced investor based in the Bay Area of California.
Bruce E. Dinger is many things: a serial entrepreneur, a trader, a financial advisor, a real estate investor, a hedge fund manager, a public speaker, an educator.
Most importantly, he is a wealth builder.  With undergraduate degrees from National Taiwan University and San Jose State University (in Chinese, Asian Studies and International Business), plus an MBA from Regis University, Bruce is enjoying 30-plus years of experience in the stock and real estate investing markets. Bruce brings a unique and diverse background and business acumen to the industry.
While Bruce may be a professional investor of both stock and real property, he is primarily a risk manager. He calculates risk first in everything he does. He leverages his knowledge of the markets to maximize profitability, while minimizing negative exposure.  
Bruce's passion is to create generational wealth using multiple revenue streams. His ethos is to impart his knowledge through mentoring programs and public speaking.  Bruce's ability to unlock the mysteries of the financial markets have made him a dominating force in the investing world.
Discover the steps that this veteran investor, and devoted husband and father of three, takes to ensure his success when taking on long-distance rehab projects.
GET YOUR INVESTING BLACK BELT WITH Sensei Gilliland of Black Belt Investors
Sensei Gilliland has gone from being one of the top ranked martial artists in the United States to operating a fleet of schools and becoming recognized as one of the leading real estate experts in the country.
During his school years Sensei Gilliland began training, and was honored as one of the top martial artists in the U.S. for five years in a row. Showing his entrepreneurial spirit early Sensei opened his own martial arts academy his first year out of school. This has now morphed into a network of training academies which he is still actively involved in today.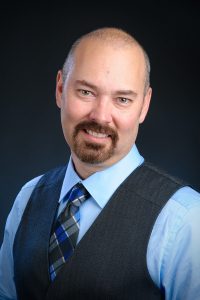 In 1995 Sensei Gilliland broke into the world of real estate investing. Realizing how incredible the rewards were, he quickly scaled his investment activities to buying, rehabbing and flipping houses from coast to coast.
Applying the principles he had learned from intense martial arts training and entrepreneurial skills developed as a business owner Sensei began developing a real estate empire which incorporated wholesaling for cash and long term wealth building through rental properties.
Due to demand Gilliland broke into real estate consulting and education with Black Belt Investors in 2002. In 2003, his first real estate investment club launched in Downey California, followed up by expanding with a real estate investing club in Corona in 2004 and Monrovia, 2014. ' 12 Rounds' is now recognized as "The West' s Top Ranked Real Estate Investor' s Club".
In 2007 Sensei was awarded the Real Estate Wealth Battalion Award, and since 2009 has been an industry authority frequently turned to for commentary on the real estate market. As one of the few that not only made it through some of the toughest years the world has ever seen, but that have continued to thrive, Sensei Gilliland has certainly earned his rank as a true ' Real Estate Master' , and was featured on the cover of Real Estate Wealth Magazine in 2013.
Today Sensei continues to be sought out by real estate investors, gurus, and business owners under several brands, for practical, value packed, actionable advice and consulting on investments, business building, and creative financing..
LEARN TIPS FROM THE PUBLISHER
Linda Pliagas, publisher of the original Realty and REI Magazines for Real Estate Investors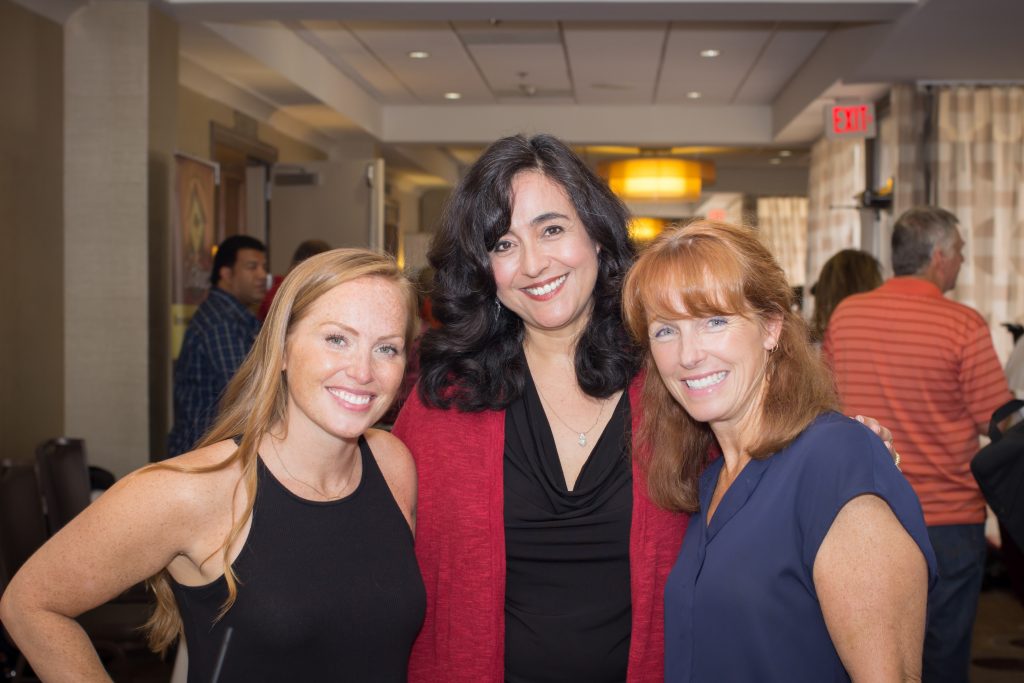 Realty411 was founded in 2007 by Linda Pliagas, who is the Publisher/CEO. Linda has personally owned and managed 24 multifamily units and three single family homes simultaneously in five states — all by the age of 38.
Linda has purchased single family homes, multifamily units, vacation rentals, probates, REOs and short sales. Linda Pliagas has worked simultaneously in media and real estate for decades.
Linda holds a bachelor's degree in print journalism from California State University, Long Beach. She was a recipient of the Bobit Magazine Scholarship for her accomplishment in publishing her first national magazine while still at CSULB. She also studied real estate, accounting and general studies at Santa Monica College.
A journalist since the age of 18, Linda has also freelanced for numerous national magazines, local newspapers and global websites.