Celebrate Our New Issue, Learn the Latest Niches in Real Estate + Connect with Influential Investors



The Original Realty Source for Investors


Are you ready to Grow Your Real Estate Business, Portfolio and Network?
We want this VIP EXPO TO EXPAND YOUR MIND and help you succeed.
OUR COMPLIMENTARY CONFERENCE IS THE #1 SOURCE FOR REI 411
Saturday, Nov. 10th, 2018
9:00 AM — 5:00 PM
Four Points Sheraton
5121 Hopyard Road
Pleasanton, CA 94588
FREE PARKING – BREAKFAST MIXER @ 9AM

APPETIZERS @ 12:30PM
LIMITED FREE TICKETS!
Join Us in Pleasanton for Our Creative Investor's Conference



JOIN US FOR 1 SPECIAL DAY OF NETWORKING & MOTIVATION – TAKE YOUR REAL ESTATE KNOWLEDGE TO A WHOLE NEW LEVEL.
Don't miss our complimentary real estate investor expo created and hosted by an accredited investor and journalist. Realty411 has been providing the resources investors need to be successful since 2007.
Learn with PROVEN Leaders in the Industry
Both Local and Out-of-State Professionals!
Since 2007, Realty411 has provided the resources, information, insider tips and strategies that investors need to significantly expand their portfolios.
---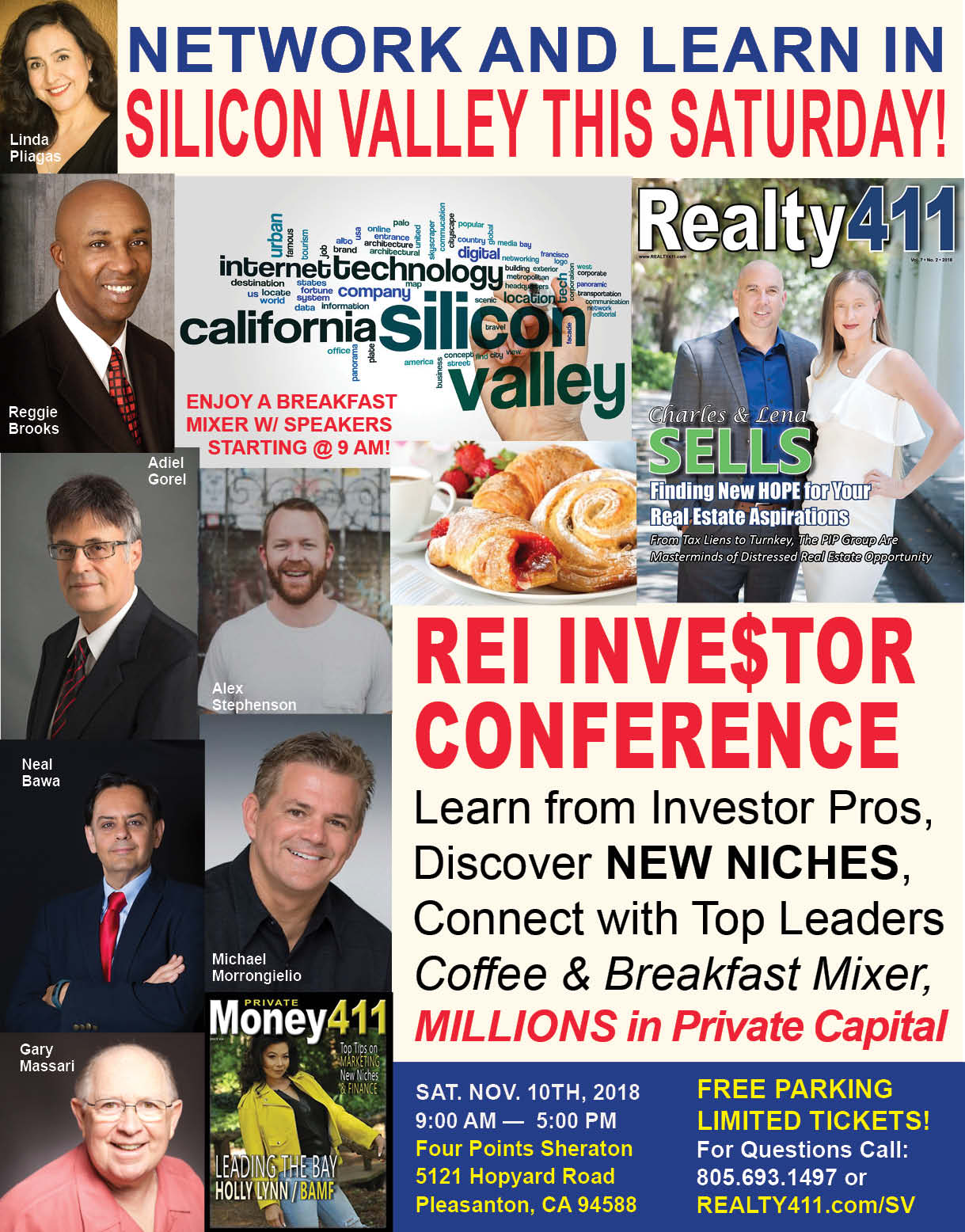 Adiel Gorel, CEO ICG – KEYNOTE SPEAKER
Adiel Gorel is the CEO of ICG, a prominent real estate investment firm located in the San Francisco Bay Area. Since 1983 he has successfully been assisting thousands of investors with purchasing U.S. properties.
Through ICG he has personally invested in hundreds of properties for his own portfolio and was involved in the purchase of over 5,500 properties for ICG's investors in Phoenix, Las Vegas,Jacksonville, Orlando, Tampa, Dallas, Houston, San Antonio, Austin, Oklahoma City, Salt Lake City, to name just a few.
Mr. Gorel holds a master's degree from Stanford University. His professional experience includes Management and Director Positions in firms including Hewlett- Packard, Excel Telecommunications, and biotechnology firms.
ADIEL GOREL HAS BEEN PROFILED ON:
NBC-TV
ABC-TV
San Francisco Examiner
Fortune Magazine
Numerous radio shows
EXPERTISE:
ADIEL GOREL is highly valued for his competent, insightful and no-nonsense speaking style.
He gives lectures world-wide on U.S. real estate investing including the following topics:
Which markets are already improving and why.
Flippping for quick cash – where and how?
Markets with sales prices well below the construction costs and below any projected low-point, right now!
Where is real estate heading in the following years.
Is inflation likely and how to benefit from it.
Investor loans available for various investor scenarios
Investing Well Even When You Are Extremely Busy
REOs from banks for far less than their current market values and construction costs.
Using the current economic situation to your advantage
Cash -Flow properties: where to find them today
Properties so cheap they can be bought for cash.
How raw land figures in your portfolio
Buying REOs the right way
Current growth markets, current down markets – how to profit from both
Exit strategies in real estate investing
Investing well even when you are extremely busy
The type of properties we should buy now
Appropriate use of IRA funds for real estate investing
EXTENSIVE Q&A
ADIEL GOREL LECTURED IN:
Learning Annex ® "Rich Dad" Robert Kiyosaki Investors Workshop ® Learning Exchange ® Bay Area Wealth Builders ® San Diego Creative Investors Association ® East Bay Wealth Builders ® Bay Area Wealth Builders ® Real Estate Investment Club of LA ® Capital City Wealth Builders ® Discover U ® More
BOOKS:
"Remote-Controlled Real Estate Riches – The Busy Person's Guide to Real Estate Investing"
"Discovering Real Estate in America" Capital City Wealth Builders ® Discover U ® More
---
Please bring LOTS OF BUSINESS CARDS, it's time to Network.
GET ACCESS TO THE FUNDING YOU NEED
GOLD SPONSOR: PIVOTAL CAPITAL GROUP
Pivotal Capital Group is a direct lender providing financing for non-owner occupied residential properties throughout California. We lend on fix and flips, ground up construction, bridge/acquisition, and small value-add multifamily property repositions.
Pivotal is well-capitalized with institutional private equity, and offers stability, strength, fast response times, and certainty of execution for our clients. -Loans from $100,000 to $15,000,000+ -California property -We hold, manage and service all loans internally — We are a direct lender loaning our own funds. We are not a broker to other lenders.  They welcome loan submissions from brokers and are actively seeking new borrower relationships.
---
FIND YOUR NEXT FIX AND FLIP LENDER RIGHT HERE
Discover Resources for the Funding Your Need with Phenomenal Companies. Join Us for Our Event and Receive Our Latest Issues filled with Quality Lenders.

---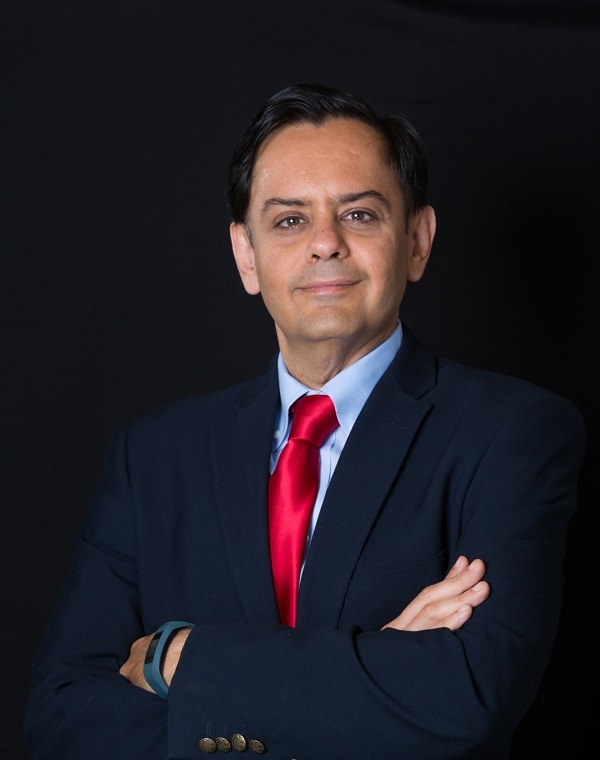 WORKSHOP: How to pick the BEST cities and neighborhoods in the U.S., in 60 minutes flat
How do Multifamily experts consistently double investor money in 5 years? Well, their big secret is that they know how to pick the right city and the right neighborhood at the right time. And now, it's time for you to learn how to do that, for your investments.
Acclaimed Multifamily expert Neal Bawa's Show-and-Tell workshop is series of high-speed web demos that will convert anyone that follows the simple steps into an expert on ANY city or ANY neighborhood in the U.S., in just 60 minutes. Follow along on a mobile device or just watch as Neal takes you on a fascinating and eye-opening map-driven journey through the U.S. You will learn how to use critical metrics like Household income, Poverty level, Unemployment levels to select cities and neighborhoods, in a graphical, simple to use way. You will watch in amazement as Neal shows you the path of progress as it flows like a river through a city. All of this using free tools that anyone can access without a subscription.
Thousands of students have been amazed by the elegance and simplicity of Neal's city and neighborhood picking method. When he is done, you will be able to pull up any city in the U.S., and confidently pick the fast-growing portions of the city, point out the path of progress, and outline the zero-growth (and negative growth) areas of the city. You will be able to present charts and stats to your investors that prove to them that the investment is worthwhile.
Join us for 60 minutes of the most eye-opening real estate learning of your life.
Neal Bawa is CEO / Founder at Grocapitus, a commercial real estate investment company. Neal sources, negotiates and acquires Commercial properties across the U.S., for 200+ investors. Current portfolio over 1000 units, projected to be at 2000 in 12 months. The portfolio includes Multifamily and student housing properties in 6 U.S. states.
Neal also serves as CEO at MultifamilyU, an apartment investing education company. He speaks at events & meetups across the country. Nearly 4,000 students attend his multifamily seminar series each year and hundreds attend his Magic of Multifamily boot camps. Thousands hear his podcasts and he has been featured in over a dozen podcasts and radio shows. His management techniques and revenue optimization techniques for Multifamily are considered unique in the industry.
Neal is the co-founder of the largest Multifamily Investing Meetup network in the U.S. (BAMF), a group of investors that has over 3000 members. He has taught the Fundamentals of Multifamily investing, Real Estate trends and deal analysis to 1000+ students, including investors from three different IRA companies. He raises over $12 Million dollars a year for his projects.
Property portfolio (properties managed, co-owned with investors)
235 unit Multifamily, Dallas, TX
388 bed student housing, Las Vegas, NV
355 Unit student housing, Buffalo, NY (in construction)
102 unit mixed housing project, Provo, UT
60 Unit multifamily, Salt Lake City, UT
102 unit glamping resort (Hospitality), Charlotte, NC
237 Unit Multifamily, Chicago, IL
22 units, Triplexes, Chicago (wholly owned)
13 units, Single family, California (wholly owned)
---
Alex has worked in Sales, Marketing and Finance within the Real Estate industry for over 6 years. This includes working for two start-up Real Estate Tech companies and originating hundreds of loans. His experience includes originating bridge, new construction, fix and flip and rental property loans. Armed with a solid understanding of property valuations and underwriting, coupled with business development expertise, he strives to serve the needs of Real Estate Investors.
Network with Alex Stephenson,
Vice President of Originations
at Pivotal Capital Group II, LLC
---
Learn About Flexible Lending Options for New Investors as Well As Seasoned Rehabbers!

Get the Education and Motivation You Need with Gary!
---
GET STARTED IN REAL ESTATE WHOLESALING
40% of all Fix and Flips come from RE0'S AND FORECLOSURES
The average assignment fee in the Bay Area is $25,000 per deal!
Gary

Massari, Leading REI Coach & Trainer, Best Selling Author, Founder & CEO of REI Fortunes, a Premiere Real Estate Investment Training Company.

There are three concepts that Gary stands by and which are the foundation of REI Fortunes: hands-on mentorship, affordable education, and a strong supportive community. These are the principles that he lives by.

Gary has seen time and again, people who should have succeeded in Real Estate Investing fail — and always for one of these four reasons:
No real mentoring,
No education (because what was available was not affordable),
No community to gain support, networking and knowledge from
Lack of personal belief.
Gary's mission with REI Fortunes is a simple one: Give the people what they need to succeed!
He is a top real estate investor, real estate broker and trainer who ran a successful peak-performance school and trained over 3000 realtors, investors and loan officers to become top income earners. He was also the managing partner of the largest mortgage brokerage company in northern California.
Gary is noted for his very popular radio show in the San Francisco Bay area where he taught financial literacy to over 25,000 weekly listeners.
Gary runs several meet up groups to help his members achieve real estate success.  Today he puts on very affordable events teaching wholesaling with emphasis on pre-foreclosures.  His all-day workshops include a step-by-step paint by numbers handbook coupled with on-call coaching to help his students to close their first deal.  Gary states, "We are in one of the hottest real estate markets of our time!"
Gary is also a best-selling Amazon Author in four different categories, with more than 300 published works.
Worthy to note that through Gary's mentoring programs, one of his top students rose to the level of a multi-millionaire building one of the fastest growing Fortune 5000 real estate companies today, while several others have developed healthy portfolios that have allowed them to retire early and live off their investments.
---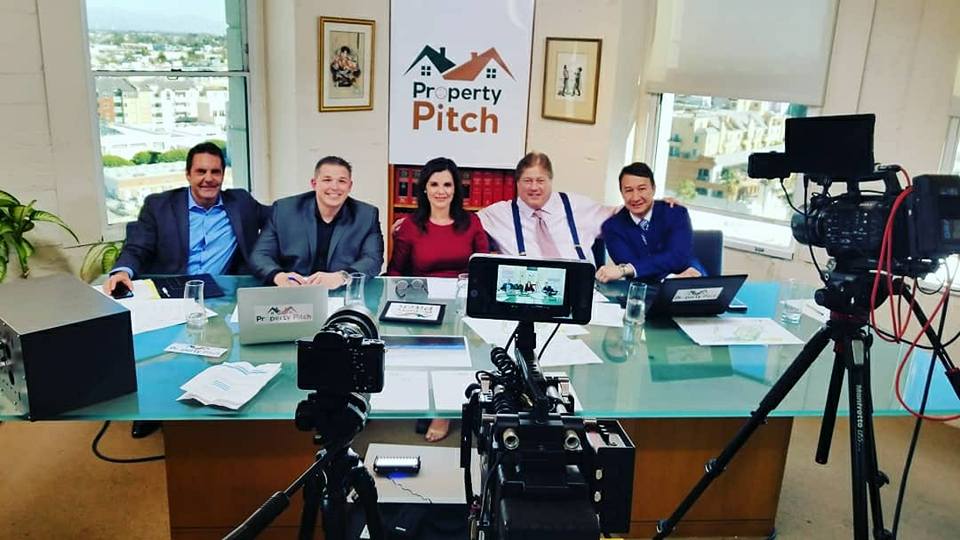 Reed Blake (in photo above, second from right) is the founder of BUSINESS CAPITAL EXPERTS, the fastest growing small business funding company in its area of expertise. A former Vice President of a firm, who raised over $1 Billion in funding for its clients in 7 years, as well as an accomplished speaker, who has spoken to tens of thousands of people on business funding.
BCE specializes in Unsecured Business Lines of Credit and Unsecured Cash Loans (YES – we can do this for Real Estate Investors!). The BCE team has between 6 and 25 years of experience and the relationships needed to get our clients operating capital, traditional investment funding and to take our client's companies public.
We can also fund your growth, portfolios and notes…real estate transactions from $25K to $22 Million – this includes residential, industrial and commercial transactions. You will find Mr Blake's presentation not also enlightening, but also highly entertaining.
---
Please note speaker schedule may change.
For updated information, please call our office @ 805.693.1497
---
Discover the Luxury Vacation Rental Market
with John Humphrey, Lux Home Pro
Discover How to Transform Residential Homes Into 6-Figue Profit Centers. John is a regular speaker to Chamber of Commerce events in Southern California and at the Rotary Club International
John has been developing small businesses for 20 years. A New York native, John and his wife Michelle moved to San Diego in 2002 and founded The Effortless Living Institute which was a consulting firm designed to help small business owners grow their businesses. In 2007 John founded Freshcojohn, a Franchise Sales and Development firm, which specialized in driving revenues for North America's Premier Small Business Office Vending opportunity.
After a 7 year run John set his sites on his biggest development project, 1 UP Golf, which designs, builds, and operates luxury golf driving range entertainment facilities throughout the US.
Now, he comes to you as the Global Trainer and Partner of Lux Home Pro, a company designed to help individuals fund their retirements, dream homes, kids college tuitions, and lifestyles, by leveraging luxury real estate into the new shared economy.
His North American book tour for his latest #1 Best Selling book "The Lux Home Pro Formula for Your High End Home" makes him an ideal keynote speaker and entertainer for your next event.
With 10 of millions of dollars in sales revenues under his belt, John is a sought after sales and marketing consultant, facilitator, and speaker, entertaining stages from Australia to Ireland. He has authored 3 other books, Wake Up an Live the Life You Love, which he co-authored with Tony Robbins and Deepak Chopra, The Rise of the Pink Warrior, and Footsteps of the Fearless.
His comedic and no nonsense approach to life and business makes it fun and entertaining for all who participate in his talks. In life and in business, follow two simple rules, Bet on Yourself, and Always Play The Long Game.
LEARN TIPS FROM THE PUBLISHER

Linda Pliagas, Publisher of the Original Realty Magazine for Investors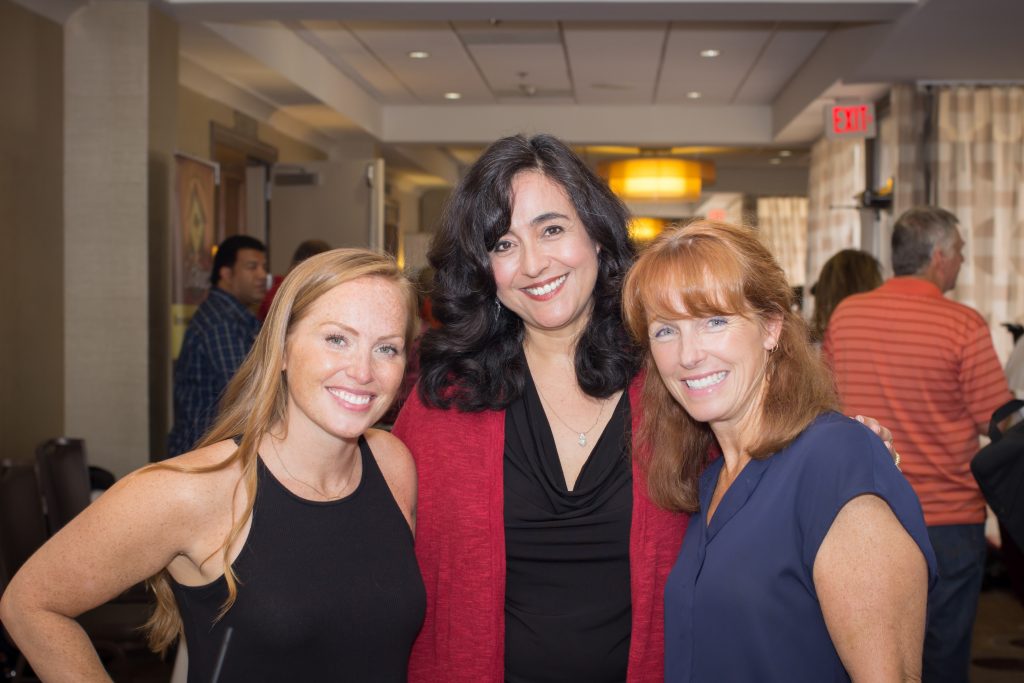 Realty411 was founded in 2007 by Linda Pliagas, who is the Publisher/CEO. Linda has personally owned and managed 24 multifamily units and three single family homes simultaneously in five states — all by the age of 38.
Linda has purchased single family homes, multifamily units, vacation rentals, probates, REOs and short sales. Linda Pliagas has worked simultaneously in media and real estate for decades.
Linda holds a bachelor's degree in print journalism from California State University, Long Beach. She was a recipient of the Bobit Magazine Scholarship for her accomplishment in publishing her first national magazine while still at CSULB. She also studied real estate, accounting and general studies at Santa Monica College.
A journalist since the age of 18, Linda has also freelanced for numerous national magazines, local newspapers and global websites.
Other Business Ventures:
Linda also owns an interest in several other business ventures, including an internet marketing company that specializes in reaching consumers and companies via email, SMS marketing, voice and fax blasts. Her company also operates numerous real estate news and lead-generating websites and online social groups, as well as an influential VIP online network with thousands of followers worldwide.
In addition to their ventures in real estate and media, Linda and her family are owners of HRS Clocks (Horological Restoration Services) the oldest timepiece repair and restoration shop in Santa Barbara County. Their company repairs some of the most valuable antique timepieces in existence and they have a global clientele.

Let Cliff Gager Answer All Your Real Estate Investing Questions!

Discover The Strategies for Success that Only 20 Years of  Experience Can Give

About Cliff Gager, Master Educator

Hi my name is Cliff Gager, and I began my journey in real estate way back in 1992. I founded a very successful real estate brokerage, a mortgage brokerage business, and a real estate investment company. I have bought – fixed – and sold hundreds of single family residential houses, made really good profits, and had a blast doing it!
Over the last 17 years I have been sharing my extensive experience with people that wanted to achieve their dreams of becoming real estate investors.
A few years ago I formed a real estate education company and was hired by many of the "TV & Seminar" real estate gurus, I was fortunate to be the "end result" of what they paid the gurus a lot of money for. Now the gurus hired me to teach their customers because I actually had the real world  experience and track record of helping hundreds of people just like you create successful and profitable real estate deals.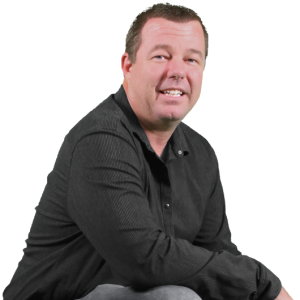 Today I have been away from the "guru – hotel ballroom – real estate seminar" circuit and all I have heard are the many stories about how people spent their life savings and beyond to achieve the dream of being a real estate investor and ended up very short of the guru's promises!
These sad stories caused me to create the programs that I now provide to all of my clients. I bring to the table real training with real techniques that work for anyone that employs the strategies in today's market. I provide this at a very reasonable cost to allow everyone to obtain working knowledge without breaking their bank to attend.
This year I created an Online Real Estate Training Membership Site that provides all my available training media, at an extremely affordable price. I am constantly introducing new techniques and investment strategy methods that incorporate current market needs. By updating my materials on a daily basis, the members get real and true value since they will actually be able to apply it instantly to create profitable deals.
I absolutely love real estate, the opportunity it provides, and the joy of helping people like you make life altering changes in the way they will prosper in their financial future
Let me help you achieve your goals and I can assure you… you will be glad you did!
MICHAEL MORRONGIELLO – LOCAL LEADER, BAWB – Bay Area Wealth Builders Association
Michael Morrongiello is an active investor who specializes in Real Estate & Real Estate "Paper" investments. Widely known as having one of the most knowledgeable & creative minds in the paper business, Michael started creating paper as a result of his own Real Estate investment activities in the early 1980's.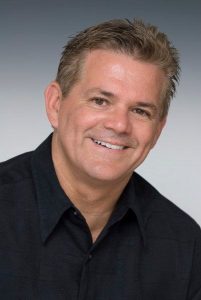 He is very active in the Buy/Sell renovation business of properties here in the SF Bay Area. Michael is the author of; Paper into Cash – The Convertible Currency-the definitive home study course that assists you in structuring seller financed transactions while creating marketable Notes and The Unity of Real Estate and "paper" – a course book that outlines numerous real world in the marketplace transaction scenarios and solutions where Real Estate and financing techniques involving "paper" can be effectively used.
Michael is also the program director for BAWB- the Bay Area Wealth Builders Association- an educational support group for both the beginning and seasoned real estate investor.
---
LEARN WITH BRUCE DINGER – BAY AREA INVESTOR & MENTOR

Bruce Dinger is many things: A serial entrepreneur, a professional trader, a real estate investor, a hedge fund manager, a public speaker, an educator. Most importantly, he is a wealth builder. Bruce's passion is to create generational wealth using multiple revenue streams, and his ethos is to impart his knowledge through mentorship programs and public speaking to others.
Bruce Dinger rolled into real estate with an international finance background. Fluent in Mandarin, this Bay Area-based hedge fund manager invests nationally and globally. Bruce is many things: a serial entrepreneur, a trader, a financial advisor, a real estate investor, a hedge fund manager, a public speaker, an educator. Most importantly, he is a wealth builder. With undergraduate degrees from National Taiwan University and San Jose State University in Chinese, Asian Studies and International Business, and an MBA from Regis University.
With 30 plus years of experience in the stock markets and real estate investing, Bruce brings a unique and diverse background and business acumen to the marketplace. While Bruce may be a professional investor of both stock and realty markets, he is primarily a risk manager in everything he does.
He leverages his knowledge of the markets to maximize profitability, while minimizing exposure to negative influences. Bruce's passion is to create generational wealth using multiple revenue streams, and his ethos is to impart his knowledge through mentorship programs and public speaking to others. Bruce's ability to unlock the mysteries of the financial markets have made him a dominating force in the investing world.