Join us for our two expos on both coasts!
We are excited to meet you in person.
Please visit our website @ http://realty411expo.com for all the details. ‪
Our Life's A Beach Expo Tour, round two and three continues in California and Florida!
WANT TO LEARN CREATIVE REAL ESTATE INVESTING?
See all of our six upcoming national complimentary events @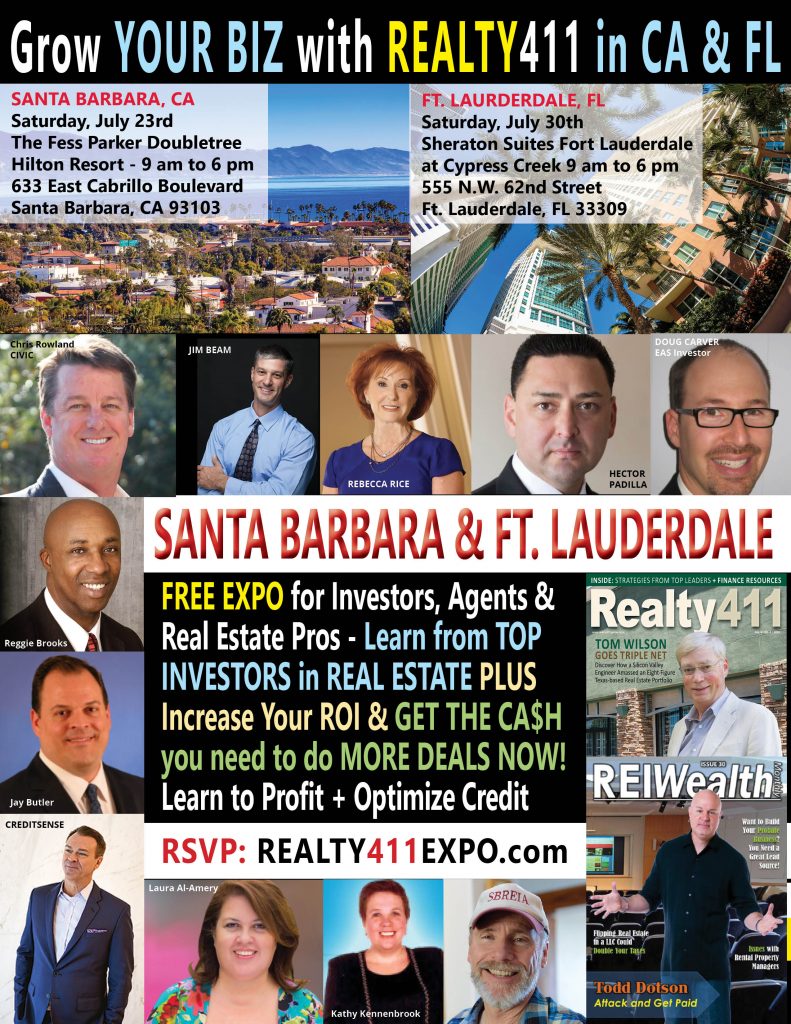 Save
Save