> For Tickets CLICK HERE or the Banner Below, or Keep Reading for More Details!

Celebrate Realty411's NEW Issue Featuring LEE ARNOLD from Cogo Capital
PLUS: On the cover of REI Wealth is Kaaren Hall from uDirect IRA Services
OUR AMAZING MAGAZINES WILL BE HERE FOR ALL GUESTS!
Are you ready to Grow Your Real Estate Business, Portfolio and Network?
We want this VIP CONFERENCE to EXPAND YOUR MIND and help you achieve success.
Have you started to accomplish some goals for 2019? We want to make sure you do!
---
VENUE & TIME
The Atrium Hotel
18700 MacArthur Blvd., Irvine, CA 92612
Saturday, May 4th | 9:00 AM — 5:00 PM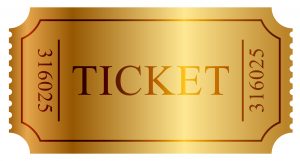 ---
Learn from TOP Leaders in the Industry — We are hosting Local & National Experts
* Mingle with OUR MOST VIP Vendors * Meet Local Leaders & Out of Area Investors
* NON-Stop Tips for Real Estate Success ~ Bring Lots of Cards.
* Mingle with Local Leaders & Industry Professionals from Around the Nation!
 – Hosted by Realty411 – Magazine Publisher, Expo and REI Marketing Company
---
Realty411 magazine was first published in 2007 and is now the longest-running publication owned by the same owner – A veteran journalist, agent & active investor. We have reached thousands of readers & online followers in person and hope to meet you too.
Our mission is simple:
We strive to provide information about real estate to expand knowledge about the benefits of investing to as many people as possible.
We also believe in multiple streams of income and encourage others to own their own business for total financial freedom.
Our Expo Reflects Our Goals and Mission – Join Us to Expand & Grow
Please bring LOTS OF BUSINESS CARDS, it's time to Network.
---
LEARN ALL ABOUT PRIVATE FINANCE SO YOU CAN GET YOUR DEALS DONE!!!
We give your the resources you need to CLOSE MORE TRANSACTIONS!
Pivotal Capital Group is a direct lender providing financing for non-owner occupied residential properties throughout California. We lend on fix and flips, ground up construction, bridge/acquisition, and small value-add multifamily property repositions.
Pivotal is well-capitalized with institutional private equity, and offers stability, strength, fast response times, and certainty of execution for our clients. Loans from $100,000 to $15,000,000+ California property. We hold, manage and service all loans internally — We are a direct lender loaning our own funds. We are not a broker to
other lenders.  They welcome loan submissions from brokers and are actively seeking new borrower relationships.
---
Find Freedom with Turnkey Real Estate Investments.
Meet Eric Jones with Freedom Real Estate Group

Eric
 is a licensed Realtor and has been an integral part of a marketing team for a large, multifamily property management company for over 10 years. While he was there, he marketed and advertised their properties to achieve maximum occupancy and improve their customer experience to be one of the top-rated communities. He was also responsible for doing company-wide presentations to improve sales numbers and motivate the team.
He holds a Bachelor's degree in Public Relations and Marketing from Northern Kentucky University. With in-depth experience in the real estate and rental market, he constantly strives to improve the customer experience with every transaction and any organization he is involved with. Eric lives by the quote – "Go the extra mile. It's never crowded."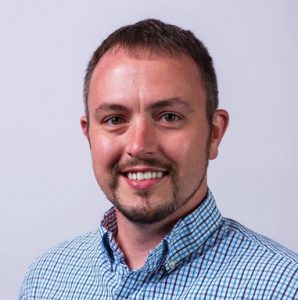 Eric grew up in a small town in southern Kentucky before relocating to the Cincinnati and Dayton, Ohio, area for college. In his free time, you can find Eric working with youth performing arts organizations across the country or jet setting to a warm location with a beach.
---
---
Discover How to Transform Residential Homes Into 6-Figure
Profit Centers. John is a regular speaker to Chamber of Commerce events
in Southern California and at the Rotary Club International
Learn to Profit from the Luxury Vacation Rental Market – with John Humphrey, Lux Home Pro

How To Play Big and Win Big With Luxury Million $ Vacation Homes
How To Run It All With 5 Hours A Week
The Blueprint To Retire In Comfort

in 10 years

Cash Flow Luxury Properties

in 60 Days

Catch The Next Big Thing In The Shared Economy In Real Estate – Short Term Luxury Vacation Homes
Why Now Is The Time To Control Property vs Own Property
John has been developing small businesses for 20 years. A New York native, John and his wife Michelle moved to San Diego in 2002 and founded The Effortless Living Institute which was a consulting firm designed to help small business owners grow their businesses.
In 2007 John founded Freshcojohn, a Franchise Sales and Development firm, which specialized in driving revenues for North America's Premier Small Business Office Vending opportunity.
After a 7 year run John set his sites on his biggest development project, 1 UP Golf, which designs, builds, and operates luxury golf driving range entertainment facilities throughout the US.  Now, he comes to you as the Global Trainer and Partner of Lux Home Pro, a company designed to help individuals fund their retirements, dream homes, kids' college tuitions, and lifestyles, by leveraging luxury real estate into the new shared economy.
His North American book tour for his latest #1 Best Selling book "The Lux Home Pro Formula for Your High End Home" makes him an ideal keynote speaker and entertainer for your next event.
With 10 of millions of dollars in sales revenues under his belt, John is a sought after sales and marketing consultant, facilitator, and speaker, entertaining stages from Australia to Ireland. He has authored 3 other books, Wake Up an Live the Life You Love, which he co-authored with Tony Robbins and Deepak Chopra, The Rise of the Pink Warrior, and Footsteps of the Fearless.
His comedic and no nonsense approach to life and business makes it fun and entertaining for all who participate in his talks. In life and in business, follow two simple rules, Bet on Yourself, and Always Play The Long Game.
---
---
How to Build Your Wealth In 6 Hours Or Less A Month Using A Completely New Paradigm And Without The Stress Of  Risky Investments
That's a BOLD promise!
Anyone who is familiar with George Antone and his proven advanced strategies knows they are in for a treat because George always fulfills on his bold promises!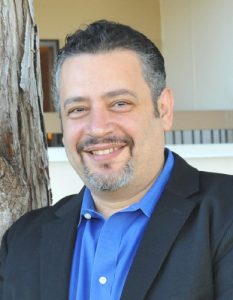 George, a 3-time best-selling author and thought leader in the finance and investing space, has blown the lid off a new paradigm no one is teaching; or even talking about, until now!
Imagine low-risk and low-stress strategies that are implemented one time and placed on autopilot to work for you starting ASAP – all in 6 hours or less! Better yet, the 6 hours can be broken up into smaller chunks and spread over the span of a few weeks if you choose to. In fact, keep reading for a $100k+ strategy that will be revealed in this presentation!
No, this is not a "get rich quick" strategy, but a fascinating way to tweak finance to make it work for you in amazing ways.
The traditional methods of building wealth can be grouped into 3 main categories: Investing, Trading and Saving. These traditional methods work; however, they require a lifetime commitment of learning and implementation.
George has been working on this new paradigm, a 4th method, called "Hacking Finance" – where the promise is the ability to LEARN and IMPLEMENT each financial strategy within a total of 6 hours or less, and then place it on autopilot so it builds your wealth for you while you sleep.
…and you are about to walk away with one of these $100k+ "shortcuts" just from this presentation! This is NOT an overnight strategy, but something you implement one time, and it builds over a number of years into $100k+ or more on autopilot.
What if you are already investing or lending? These methods will elevate your existing returns… Come discover from one of George's hand-picked trainers how to boost your yields by combining this system with your existing investments. That's exactly why we're excited to have Paul Rossano, George's #1 trainer, as one of our speakers at this event.
Paul will be sharing in depth about this new paradigm called "Hacking Finance", and will give you detailed training for ONE of those strategies that banks use (called "floats"), that you can use to skyrocket your wealth.
Paul will teach you step by step what you need to do the very next morning at your local bank to increase your wealth by $100k+ over a number of years on autopilot without the stress of risky investments… and this is just ONE of MANY strategies.
Some people work hard. Others work smart. This is working smart.
If you want your path to financial freedom made easier, then this is something you cannot afford to miss out on. With a few financial tweaks and this different approach, you'll find you have more time and money to work with than you thought.
You'll be able to leap forward financially with less risk, less stress, and more time to enjoy life. Come experience what George Antone's inner circle is using to build
their financial security and peace of mind, in a relatively short period of time. This is cutting edge knowledge and we're extremely excited to be sharing it with you.
---
---
DISCOVER HOW TO INVEST IN REAL ESTATE FOR MAXIMUM RETURNS WITHOUT TOILETS, TENANTS OR TRASH!
Christopher Meza, a Los Angeles native, has over 15 years of investment experience. With a Bachelors of Science in Computer Science and Electrical Engineering, he has worked for Fortune 100 companies like IBM and The Boeing Company. Due to his remarkable investment savvy he has retired at a young age and now spends his time investing and teaching others how to achieve financial security.
Christopher Meza is a nationally recognized speaker and Land Banker. He was chosen as one of the world's leading experts in land investing to keynote the "Success In The New Economy" conference with Steve Forbes, Chairman and Editor-in-Chief of Forbes Magazine.
Christopher is also a co-author of the Best-Selling book "SuccessOnomics" with Steve Forbes. Christopher Meza has also been interviewed on the Brian Tracy Show hosted by the legendary Brian Tracy. Christopher's feature interview can be seen on ABC, NBC, CBS, and FOX affiliates across the country.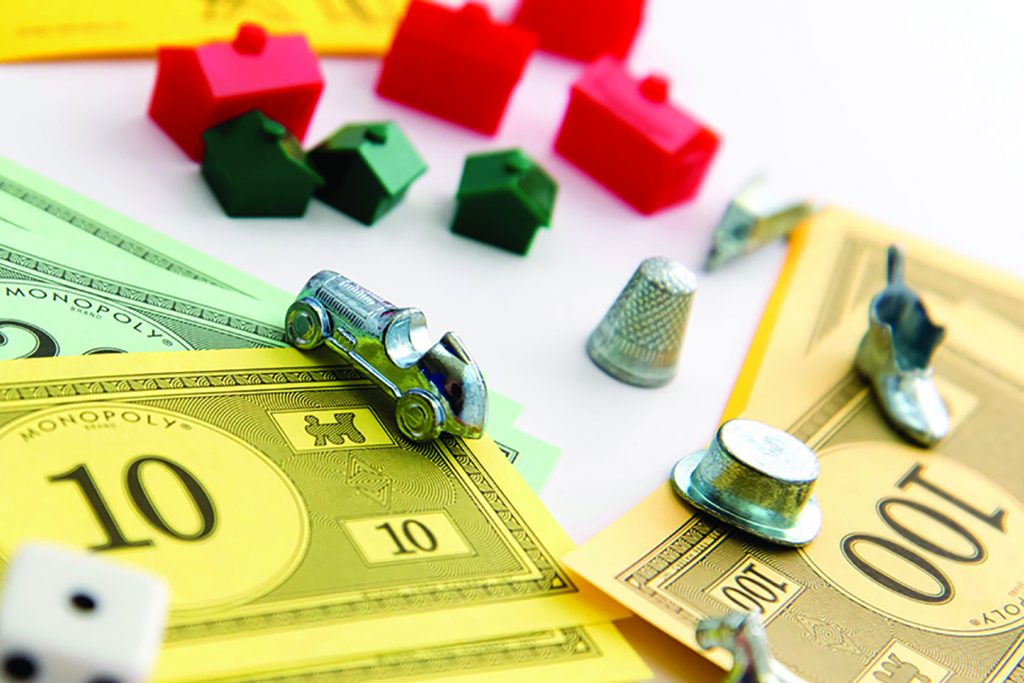 ---
Learn About Investing in TOP Markets with Robert "Rusty" Tweed
Robert "Rusty" Tweed is President and Founder of Tweed Financial Services, Inc., a full-service financial and estate planning firm located in San Marino, California.   Rusty started Tweed Financial in 1991 and has been involved in various aspects of wealth management and financial advisory services ever since.  In 1999, Rusty was selected Estate Planner of the Year by the National Association of Financial and Estate Planners (NAFEP).
As a wealth management professional specializing in financial and retirement planning, Rusty utilizes Advanced Tax Strategies by incorporating IRS Section 1031 exchanges as well as select Direct Participation Programs into his practice when appropriate. These are primarily income-oriented investments which can provide tax benefits and may include Real Estate Investment Trusts (REITS) and energy related programs such as solar and oil and gas. He has placed in excess of $200 million in investments for his clients throughout the United States and is always looking for new opportunities in a changing market. Rusty believes that Diversification between a variety of asset classes has been a key to providing cash flow for his investors as well as helping to mitigate risk.
His articles in magazine publications throughout Southern California have helped educate the public, he has lobbied in Congress and has been quoted in the Los Angeles Times¹ and the Bloomberg Financial News wire service.²  For 15 years Rusty has been a speaker on the subject of real estate and investment strategies in his popular monthly seminars for suitable accredited investors and his track record, experience and persistence have earned him a reputation as a known and trusted advisor.
Rusty takes pride in being a third generation financial services professional even though he started out by studying Mechanical Engineering at the University of Waterloo in his hometown in Ontario, Canada. His grandfather established a successful insurance brokerage in Waterloo which is owned and operated by Rusty's father. His great uncle founded Equitable Life Insurance Company of Canada, which today is a major insurance company.
The desire that led Rusty to gather a staff of highly educated, experienced professionals – handpicked in their respective fields – was to offer high-end clients personal one-on-one attention in a one-stop financial services firm that strives to provide superior personal service and investment results.  His philosophy and the value he offers his clients is to educate them on what they need to know in order to help them be in control of their financial future, achieve financial independence, and most importantly, give peace of mind through informed investing. Rusty has his FINRA series 7, 63, 24 and 65 licenses as well as his California Insurance License.
---
 We give your the resources you need to CLOSE MORE TRANSACTIONS!

Learn from Alton Jones, Your Local REI Powerhouse!
HERE IS HIS STORY:

"As the owner of Rehabs 2 Riches, I've spent my life making connections. Right out of high school, I joined the Los Angeles Police Department and became a police officer. During that time, I had a lot of interesting experiences, and I met a variety of fascinating people. Now, 30 years later, I'm still a reserve officer.
In 1996, I joined Primerica Financial Services and became a licensed life insurance agent, eventually rising to the position of Regional Vice-President. A few years later, things changed. I saw families and good people experiencing tough times due to a bad economy and a terrible real estate market. If things had been a little different, it could have been my family and I in the same situation.
I knew I wanted to help somehow, to give back. That's what motivated me to earn my real estate license and establish West Coast Home Buyers, LLC., purchasing and remodeling homes to make them affordable for local homebuyers.
Working alongside my mentor, the legendary Ron LeGrand, 14 years of real estate experience taught me two things. First, rehabbing homes is a way to help others, giving them a chance to buy beautiful and secure homes. Second, by working hard and working smart, rehabbing can be highly profitable. These lessons led me to develop Rehabs 2 Riches, a series of courses and books designed to teach anyone how to seize financial opportunity for themselves.
Now, I have the privilege of passing on what I know and watching my students reach heights they never thought possible. I can't wait to start working with you. For more information, or to take the first step, contact us by phone or online today!"
---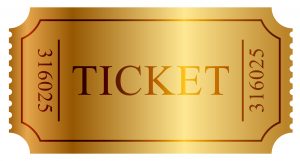 ---
 Learn to Take Control of Your Retirement with a Self-Directed IRA
Have Your IRA Questions Answered by:
Kaaren Hall, CEO of uDirect IRA Services
Retire in Abundance with a Self-Directed IRA
Kaaren

will cover these important topics:
*  What alternative asset classes fit with a SDIRA
*  What are the rules of self-directing?
*  How to use SDIRAs to raise capital for your deals
*  How do I get started?
Despite being in the midst of a recession and mortgage market collapse, Kaaren Hall founded and made a resounding success of uDirect IRA Services. The single mom discovered a strategic way to put her 20+ years in mortgage banking, real estate and property management to use. The solution was an untapped market for both her skills and for investors – self-directed IRAs.
Because self-directed IRAs can have a dramatic impact on retirees' quality of life, Hall brings her full passion to educating Americans about the little-known investment vehicle. She has educated tens-of-thousands of investors and professionals on how to build wealth by taking control of self-directed IRAs.
She says, "Financial literacy is not taught in schools, but our future depends on understanding it. Only about 4% of U.S. investors have a self-directed IRA. Why? Because most investors and many advisors simply aren't aware of it."
Prior to her years at Bank of America, Indymac Bank and Hall's own mortgage brokerage experience, she was an on-air news and traffic reporter and radio host. Now Hall broadcasts how to invest IRAs in real estate, land, startups and more. She takes pleasure in demystifying the subject via webinars, YouTube videos, live events, social media and her free weekly newsletter.
Through uDirect IRA, she has guided thousands of Americans through the process of diversifying their investments using self-directed IRAs.
---
Discover How to Do MORE DEALS with the Team from Sunset Equity Funding
Benjamin Donel ("Donel") is the managing member of Sunset Equity Funding, a private money lender and a private asset firm that purchases all types of properties at the trustee, notes or other security instruments in default and REO properties. Donel has engaged in hundreds of transactions through the trustee sales and has been working at the Trustee Sale for nearly 18 years, as an Attorney, Real Estate Broker and Real Estate Investor.
He is knowledgeable with all the knots and bolts of purchasing distress assets. His management team comprises of in-house Attorneys, Escrow Company, Real Estate Brokerage Firm, contractors, managers, CPA's and other Real Estate professionals. His professional team and company structure has enabled him to buy, rehabilitate and flip properties in most expeditious manner with unmatched profit margins from other competitors.
Donel is a well-known real estate mentor, lender and educator with extensive knowledge in the area of foreclosure, trustee sales, and note purchases and lending.
As both a mentor and advisor, Donel has held numerous real estate seminars for various real estate entities and companies educating other professionals in the field of real estate.
Donel's goal is to venture his company to new levels of achievements, by utilizing road map to success that has been perfected throughout the years.
Specialties: Hard Money Loans, Private Lending, Fix & Flipping, Auction Buying, Real Estate foreclosures, trustee sales, transaction, litigation and hard money lending.
---
MEET THE PUBLISHER OF REALTY411 —  WHO HAS SPREAD REI KNOWLEDGE TO THE MASSES.
Linda Pliagas – Accredited Investor, Realty411 Publisher, and Luxury Shop Owner, and Serial Entrepreneur
Realty411 was founded in 2007 by Linda Pliagas, who is the Publisher/CEO. Linda has personally owned and managed numerous multifamily units
and single-family homes — all by the age of 38.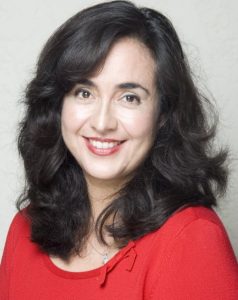 Linda has purchased single family homes, multifamily units, probates, REOs and short sales. Linda Pliagas has worked simultaneously in media and real estate for the past 16 years.
Linda holds a bachelor's degree in print journalism from California State University, Long Beach. She was a recipient of the Bobit Magazine Scholarship for her accomplishment in publishing her first national magazine while still at CSULB. She also studied real estate, accounting and general studies at Santa Monica College.
A journalist since the age of 18, Linda has also freelanced for numerous national magazines, local newspapers and global websites.
---