Realty411 Announces All Remaining Expos in 2019 to be Dedicated to the Memory and Legacy of Geraldine Barry, REI Icon, Publisher and Friend
GERALDINE BARRY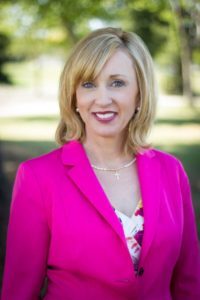 Local Realty Marketing Leader, Investor and REI Insider

Geraldine Barry passed away in a tragic accident in San Jose, Calif., on May 15th, 2019. We are in the depth of sorrow as we mourn the loss of one of the most dynamic, intelligent and gifted women in the Real Estate Investment Industry.
Geraldine founded and previously served as president of the SJREI Association, Silicon Valley's hub for investment inspiration, forging connections, and building a reputation for calling the markets and leading by example with her own portfolio of investments.
She was publisher/founder of REI Voice magazine and in that position interviewed every major player on the real estate landscape from economists to industry thought leaders.
Geraldine lived in Silicon Valley and leaves behind a teenage daughter, Claire, and young adult son, Colin.
Widely regarded as an "Icon in the Silicon Valley real estate investing world," Geraldine provided investment counseling and personalized financial plans and investing opportunities to real estate investors, high net worth individuals, and real estate newbies alike.
In addition to honoring Geraldine's legacy in the REI industry at all remaining expos, Realty411 will reprint some articles that were written by Geraldine Barry in upcoming issues.