Are you ready to Grow Your Real Estate Business, Portfolio and Network? Then Be HERE.



We want this VIP EXPO to Expand Your Resources, Connections and Knowledge of Real Estate.
OUR COMPLIMENTARY CONFERENCE IS THE #1 SOURCE FOR REI 411 
Join Realty411 and Learn from TOP Leaders in REI — Local & National Experts
* Mingle with OUR TOP VIP Sponsors
* Meet Local & Out of Area Investors
* NON-Stop Tips for Real Estate Success
* Bring Lots of Business Cards
* Mingle with Leaders & Industry Pros
* Network with Personal Investors, Entrepreneurs, Brokers/Agents, Private Lenders, and Business Owners
* Both Local and National Information and Connections
* Our Events Have Helped Advance Real Estate Knowledge Since 2007
* Our California-based Magazine Reaches Real Estate Investors Around the World
* Meet Local Realty411 Readers Who Have RETIRED EARLY from Real Estate
JOIN US FOR 1 SPECIAL DAY OF NETWORKING & MOTIVATION – TAKE YOUR REAL ESTATE KNOWLEDGE TO A WHOLE NEW LEVEL.
---
DATE:
August 10th, 2019
VENUE:
EMBASSY SUITES BY HILTON
2885 Lakeside Dr,
Santa Clara, CA 95054
9 am to 5 pm
---
Don't miss our complimentary real estate investor expo created and hosted by an California accredited investor and journalist.
Realty411 has been providing the resources investors need to be successful since 2007. We are the original realty magazine, in business longer than any other real estate investment magazine owned by the same publisher.
Our only goal is to educate, motivate and inspire others with our magazines, podcasts, webinars and other resources. We are active, national investors and have been landlords for decades.

At this Awesome ONE-DAY EVENT, You will Learn with PROVEN Leaders in the Industry — Both Local and Out-of-State Professionals!
Since 2007, Realty411 has provided resources, information, insider tips, and strategies that investors need to significantly expand their portfolios.
Realty411 Expos & Conferences Offer Exclusive Advantages:   
Receive unbiased knowledge from REAL investors

Discover the latest technology to expand your income

Meet other investors with common goals and mindsets

Develop relationships with leaders in the industry

Share new opportunities with potential clients

Learn how to help and mentor newer investors

Save money with offers and wealth-building ideas

Network with successful realty entrepreneurs

We have owned national rentals for over a decade

Publisher has no bankruptcies, lawsuits, nor foreclosures

We strive to share life-changing information unavailable anywhere

Hosting complimentary networking events since 2007
Other events charge hundreds of dollars, but this day is PRICELESS . We strive to motivate others and help them acquire resources for success. We know your time is VALUABLE.
Time is the most valuable asset we have. We can always make more money; however, we cannot add more time to our life!
WE URGE YOU TO INVEST QUALITY TIME IN GROWING YOUR BUSINESS, CONNECTIONS, RESOURCES, KNOWLEDGE AND SPHERE OF INFLUENCE.
WHAT CAN YOU EXPECT? Learn from TOP Experts Like Mr. Land Trust!
OUR TOP NATIONAL SPEAKERS INCLUDE:
---
RANDY HUGHES, MR LAND TRUST
He started life out on the wrong side of the railroad tracks. His father was an alcoholic and his mother was left to raise four children on a clerk's wages. None of his relatives owned their own business…everyone worked for wages.
His father charged the weekly groceries so that the family would have food on the table. There was no stable income for any future education much less the current needs of the family.
No intellectual or financial direction was taught in his schools or church. No blood relative had anything to offer other than "working for the man" at an hourly wage. Bank savings and financial security was what only the rich had. He was doomed for financial failure and unhappiness for the rest of his life.
Randy knew that there MUST be a better way to live. He decided to break the cycle of poverty in his family genes. Education came first. Randy graduated from Eastern Illinois University and began buying single family homes for rental while in college. After college, the Randy tried many different types of businesses, but always came back to the Single Family Home as the IDEAL investment. Since purchasing his first rental house in 1969, Randy hasn't looked back!
Today, Randy has purchased over 200 houses. He has lived the life of having nothing and will not let that happen again. Randy's primary goal now is to teach others how to break the cycle of poverty. Randy teaches real estate investment courses throughout the United States. He has written Privacy and Asset Protection books as well as home study courses. Randy's most popular publications are his Land Trust Made Simple home study courses and live seminars.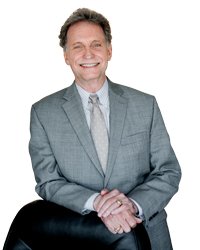 Randy has written extensively for local and national real estate publications. He has taught real estate classes at the University of Illinois, Parkland College and Elgin Community College. Randy has been a licensed Continuing Education Instructor for the Illinois Association of Realtors for 20 years. He also speaks to real estate investment clubs throughout the United States.
Randy teaches classes on how to protect your assets and how to become more private with your personal life. He also teaches land trust law and administration, authors the only Land Trust Newsletter and Blog in the country, is the founder of the Land Trust University.
Randy is an Expert Author for EzineArticles.com, REIClub.com and is a faculty member for Lorman Education Services in Eau Claire, WI. Randy is also an advisor and contributor to Jeffry Taylor's Mr. Landlord Newsletter and Website. Randy is also a frequent contributor to REI Wealth Monthly and Realty411 Magazine.
---
FIND THE FUNDS… for you real estate portfolio or realty business.
LEARN MORE ABOUT:

---
Meet Gary Massari, Best-Selling AMAZON Author and for different Categories!

GARY MASSARI is the founder of Make Money Now Real Estate Investors and 30-Minute Millionaire Marketing with over 300 publications!!
Gary is a Top Real Estate Investor and Trainer who ran a successful mortgage, peak-performance school and trained over 3000 REALTORS® and loan officers to be income top income performers. He was also the managing partner of the largest mortgage brokerage company in Northern California.
Gary is noted for his very popular radio show in the San Francisco Bay area where he taught financial literacy to over 25,000 weekly listeners. Gary is passionate about helping people retire wealthy in rental properties, mortgage free in 5 years.
The banks do not want you to learn of his strategies.
Hosted by Realty411 – Publisher of Realty411 & REI Wealth
Since 2007 Realty411 events Have Attracted Leading Companies & Leaders
Contact Us to Speak at or Sponsor this Event: 805.693.1497
Meet Local Leaders & Industry Giants – From Coast to Coast — Influential Real Estate People & Business Owners Attending!
Find Potential Partners, New Friends, Build Your Circle of Influence.
Your Net Worth = Your Network
Mingle with Local Leaders & National Industry Professionals.
For media inquiries, please call our office @ 805.693.1497
Join our VIP Network, and you'll be invited to events around the nation and have an opportunity to meet us.
---
MICHAEL MORRONGIELLO – LOCAL LEADER, BAWB – Bay Area Wealth Builders Association

Michael Morrongiello is an active investor who specializes in Real Estate & Real Estate "Paper" investments. Widely known as having one of the most knowledgeable & creative minds in the paper business, Michael started creating paper as a result of his own Real Estate investment activities in the early 1980's. He is very active in the Buy/Sell renovation business of properties here in the SF Bay Area.
Michael is the author of Paper into Cash – The Convertible Currency-the definitive home study course that assists you in structuring seller financed transactions while creating marketable Notes and The Unity of Real Estate and "paper" – a course book that outlines numerous real world in the marketplace transaction scenarios and solutions where Real Estate and financing techniques involving "paper" can be effectively used.
Michael is also the program director for BAWB- the Bay Area Wealth Builders Association- an educational support group for both the beginning and seasoned real estate investors.
MEET THIS DYNAMIC DUO –  Paul & Laurie Rogers
Paul Rogers | Real estate investor, public speaker and Investment coach.
Paul began his career n 1989 as Broker/Owner of Paul Rogers Real Estate.  Over the next three years he purchased over 40 VA and HUD properties and establish himself as a leader in the foreclosure market.
In 2000, Paul appeared as a guest speaker on the Oprah Winfrey Show with Robert Kiyosaki, acclaimed author of "Rich Dad, Poor Dad".  In 2001 Paul, having been established as a strategic business maker, he traveled the country working within major markets; guiding and education new real estate brokers and investors.
In 2005 Paul became known in the new home building arena by partnering with top builders in the St Louis area.  Together they purchased land in appreciating markets and implemented growth strategies for investors through the development of over nine subdivisions in the greater St Louis area.
Outside of Missouri, Paul developed land and properties in appreciating markets throughout the United States and Mexico.  In Cabo San Lucas, Mexico Paul was instrumental in the development of Sol Pacifico, a high end condo development overlooking the Pacific Ocean.
In 2007 Paul moved to Sacramento and began a very successful residential real estate and investing career.  After helping hundreds of families buy, sell or invest in real estate; Paul branched out and started a successful coaching program.  He helps real estate agents and investors alike move forward towards their goals.
One of the big factors in Paul's success has been playing and hosting the Cashflow Game – developed by his mentor Robert Kiyosaki. Paul consistently organizes game nights that are played around the country.
Paul is grateful to his many mentors and advisors of the past 25 successful years.  In the spirit of "paying it forward" he works with numerous people and organizations, helping people from all walks of life learn financial literacy.
Laurie Rogers | Manager, Broker, Investor
Laurie Rogers is the owner and broker of Rogers Real Estate.  She brings extensive knowledge of the Real Estate market to her position.  Laurie offers her clients an outstanding level of service.  Her many years of experience have allowed her to help hundreds of families buy, sell or invest in real estate.
Prior to earning her Realtor Brokers license, Laurie served clients as a registered dental assistant. After managing several large dental practices, she moved into the Information Technology field.
in 2004, while the Director of Information Technology Laurie managed over 100 people providing 24×7 support for Sutter Health, a large hospital organization in Northern California.
Under her leadership, after a rigorous year long nomination process, Sutter Health was awarded top honors from the world wide support organization, Help Desk Institute, Inc.  The top 3 contenders were Sutter Health, Verizon Wireless and Honda Motor Corporation.
Laurie used her management and organizational skills while managing the development of a large condo development outside of Cabo San Lucas Mexico.
Laurie continually pushes herself to great heights.  In 2016 she hiked to the top of Half Dome in Yosemite, with an elevation of over 8,000 feet above sea level.
Celebrate Our Newest Issues!
Network with Linda Pliagas
Publisher of Realty411 & REI Wealth Monthly
Published by a family-owned media company based in Santa Barbara, California, with more than a combined 50 years plus of real estate investing experience, Realty411 is a complimentary print and digital online magazine produced to advance knowledge.
In 2013, we partnered up with REI Wealth Monthly magazine and publish that as well, along with special-edition publications.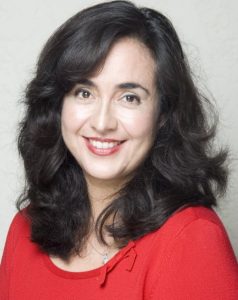 Realty411 was started in 2007 by Linda Pliagas, who is the current Publisher/CEO.  Linda and her husband, who is her real estate partner, have owned numerous rental properties in five states.
Education and Experience in Both Industries
Linda Pliagas has formally studied and worked in both media and real estate for over twenty years. Linda holds a bachelor's degree in print journalism from California State University, Long Beach.
She was a recipient of the Bobit Magazine Scholarship for her accomplishment in publishing her first national magazine while still a student at CSULB in 1993. The lifestyle magazine was distributed in national bookstores across the nation.
She began her realty career 20 years ago as a broker's assistant to a young investor who became a multimillionaire by age 29 fixing and flipping homes. When they worked together, he was a seminar devotee and took educational training around the nation with some of the greatest masters in the industry.
Linda was a licensed real estate agent for over 16 years, although she currently is not an active agent because operating Realty411, and serving their many sponsors and clients, takes up all her time.
A journalist since the age of 18, Linda Pliagas has also worked and freelanced for numerous national magazines, local newspapers and online news websites.
Other Business Ventures
Realty411 also owns, manages and operates a number of real estate investing websites, online platforms, and social media groups with tens of thousands of followers. Please be sure to join the Realty411 Ning Network or join our 75,000 plus social media community.
The Realty411 team also publishes the longest-running monthly publication for investors:  REI Wealth Monthly  The publication is digital and offers fantastic resources and articles, designed especially for online enjoyment.
---
Learn from Holly Lynn, A Local Powerhouse Network Marketer and Short-Term Rental Expert!
Guest speaker will be Holly Lynn, visiting us from San Francisco. Holly is an expert in helping people get started in real estate investing. Holly is an author, speaker, mentor and investor.
Holly's presentation is entitled "90-Day Challenge" or how to buy a property in 90 days or less. If you've been having problems getting started, this is the workshop for you! Don't miss Holly's presentation!
Holly will be discussing:
1. Develop the "investor mindset"
2. Define what you're looking for
3. Get pre-approved
4. Connect with Realtor(s)
5. Where to look for good deals
6. Where to find my "secret deals"
7. How to finance your purchase
8. How to do all this within 90 days
LEARN ALL ABOUT PRIVATE FINANCE SO YOU CAN GET YOUR DEALS DONE!!!
We give your the resources you need to CLOSE MORE TRANSACTIONS!
Pivotal Capital Group is a direct lender providing financing for non-owner occupied residential properties throughout California. We lend on fix and flips, ground up construction, bridge/acquisition, and small value-add multifamily property repositions.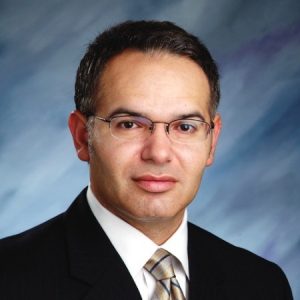 Pivotal is well-capitalized with institutional private equity, and offers stability, strength, fast response times, and certainty of execution for our clients. Loans from $100,000 to $15,000,000+ California property. We hold, manage and service all loans internally — We are a direct lender loaning our own funds. We are not a broker to other lenders.  They welcome loan submissions from brokers and are actively seeking new borrower relationships.
Are You Attempting to Do a Rehab Out of State? If So, PLEASE Listen to This New Realty411 Radio Segment and Also Come LEARN FROM BRUCE DINGER in Person!



Discover time-tested tips that have been implemented by Bruce E. Dinger, an experienced investor based in the Bay Area of California.
Bruce E. Dinger is many things: a serial entrepreneur, a trader, a financial advisor, a real estate investor, a hedge fund manager, a public speaker, an educator.  Most importantly, he is a wealth builder.  With undergraduate degrees from National Taiwan University and San Jose State University (in Chinese, Asian Studies and International Business), plus an MBA from Regis University, Bruce is enjoying 30-plus years of experience in the stock and real estate investing markets. Bruce brings a unique and diverse background and business acumen to the industry.
While Bruce may be a professional investor of both stock and real property, he is primarily a risk manager. He calculates risk first in everything he does. He leverages his knowledge of the markets to maximize profitability, while minimizing negative exposure.  
Bruce's passion is to create generational wealth using multiple revenue streams. His ethos is to impart his knowledge through mentoring programs and public speaking.  Bruce's ability to unlock the mysteries of the financial markets have made him a dominating force in the investing world.
Discover how this veteran investor and new dad does to ensure success when taking on long-distance rehab projects.
THIS EXPO IS DEDICATED TO THE MEMORY OF OUR SPECIAL FRIEND AND REGULAR EXPO EMCEE GERALDINE BARRY, Local Realty Marketing Leader, & Investor
Geraldine Barry passed away in an accident in San Jose, California, on May 15th, 2019. We are in the depth of sorrow as we mourn the loss of one of the most dynamic, intelligent and gifted women in the Real Estate Investment Industry.
Geraldine emigrated to California from Ireland with only $500 in her pocket. Through her determination, planning, organizational skills, and sense of humor, she has created a life where she can do what makes her heart sing every day.
Her philosophy of investing strategically in real estate has put two children through private school, gives her the freedom to live a life dedicated to making a positive change in the world, and has assured her secure retirement – and all this as a single parent.
Widely regarded as an "Icon in the Silicon Valley real estate investing world," Geraldine provides investment counseling and personalized financial plans and investing opportunities to real estate investors, high net worth individuals, and real estate newbies alike.
Geraldine founded and previously served as president of the SJREI Association, Silicon Valley's hub for investment inspiration, forging connections, and building a reputation for calling the markets and leading by example with her own portfolio of investments. She was publisher/founder of REI Voice magazine and in that position interviewed every major player on the real estate landscape from economists to industry thought leaders.
---