Ready to start making more with every closing?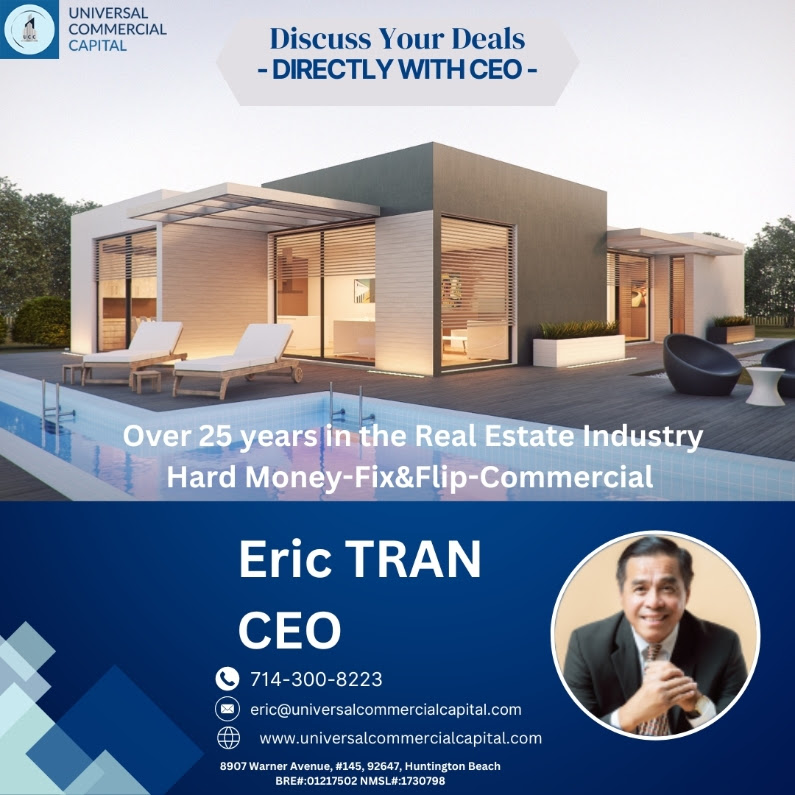 I'm Eric Tran, CEO of Universal Commercial Capital, with over 25 years of experience in the Real Estate Lending.
I can help you to earn more on your next deal. Connect with me today if you need help with:
HARD MONEY
FIX and FLIP
COMMERCIAL
Purchase, Refinance, Cash Out
Not sure if you have a fit for my programs?
Call me now and let's discuss your funding needs.
Thanks,
Eric Tran
CEO
714-300-8223
Universal Commercial Capital
[email protected]
www.universalcommercialcapital.com
BRE#:01217502 NMSL#:1730798