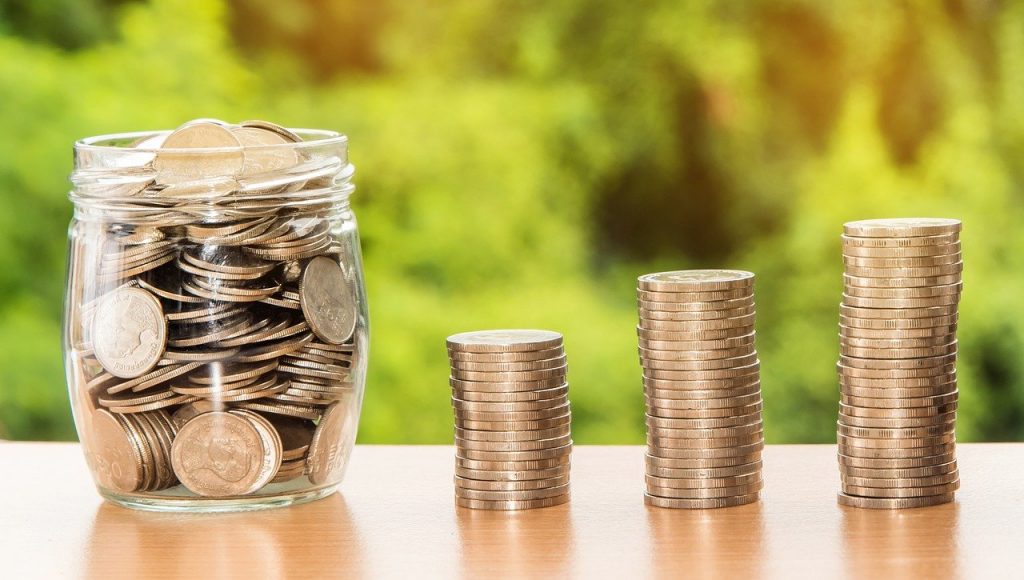 Image from Pixabay
By Gary Massari
About Gary: Gary and his partners build luxury homes in the San Francisco Bay Area, and sell them for $1,800,000 to $4,500,000, making substantial profits for the benefit of their investment partners. What makes Gary's homes sell for top dollar in any market and produce such high returns will be covered in this article and at Realty 411's expos events.
About Creating passive income: When your money starts working for you, then you can stop working for money! Creating wealth is great, and allows you to contribute your earned income to acquire income-generating assets. Passive income, when structured properly, is the fastest way to financial freedom.
Image from Pixabay
On my radio show, called "The Bridge", I had the opportunity to interview Robert Kiyosaki, who taught me an amazing lesson about building wealth. He said, "Financial independence is making enough passive income to cover your monthly obligations." I f you make $10,000 passively per month and your obligations are $10,000 a month, you are financially free. That simple statement changed my life and simplified my goals by making them believable and attainable.
I thought to myself: if I could make $100,000 on each home I flipped, and put $50,000 down on rental property, I could create a $500 net monthly cash flow. I would only need 20 rentals to meet my goal of $10,000 a month. Then, as I started making $150,000 to $500,000 on my flips, I could buy nicer homes in nicer neighborhoods and net $1000 a month of cash flow.
My thinking changed when I started making over $500,000 on my flips. I wanted to invest more money to create more passive income so I could improve my lifestyle and travel more – but the most important reason is that I want to leave my wife in a financial position where she can live any life she wants without worrying about money. I wanted to increase our business, so I set a goal to double itin the next 3 years, which meant building 7 to 10 luxury homes and thus increasing our revenues to $25,000,000 and our profits to over $3,500,000 annually.
We are able to grow our business so quickly thanks for our financial partners. We offer our investment partners 10% interest on their capital investment and up to 10% of the profit. This return is so attractive that I started investing in our own homes so we could get the same returns as our private money investors!
My favorite quote is: "success is just one step outside your comfort zone," and for many of us, that step is pretty big! It is scary to step out, for fear of losing what little we gained. I always lived with the fear of being homeless, but I want to share this one little story that set me free of negative thinking.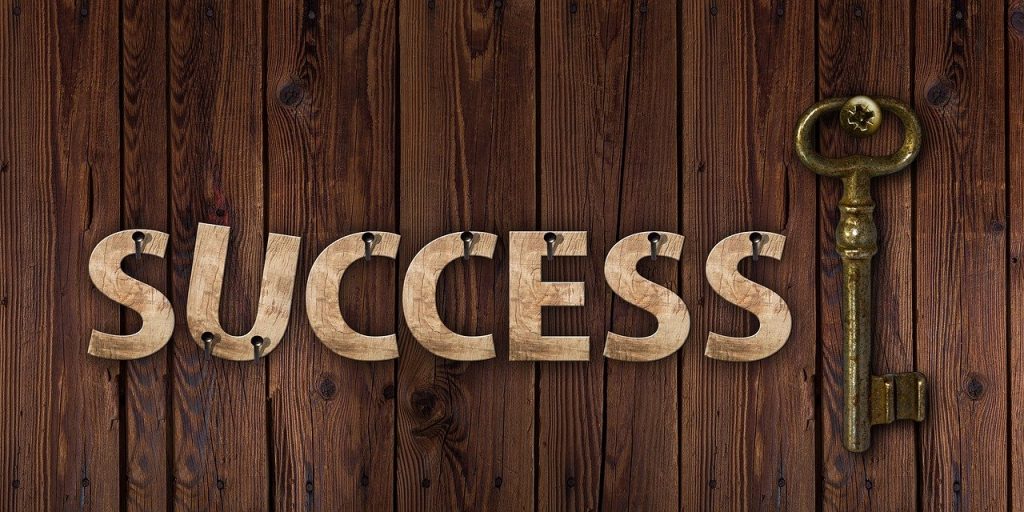 Image from Pixabay

At the time, I was a managing partner in a mortgage company with 58 branches and 1200 loan officers, working with my first real estate mentor, Glenn. He came into my office and said, "Gary, what is your dream?" To which I said, "to retire with a $50,000 a month cash flow." He responded, "Why are you capping yourself? You are capable of retiring with a $2,000,000 to $3,000,000 a year cash flow."
So often, we lack belief in ourselves and think that it will never happen for us. Yet I stand before you as a witness – and wealth was never my goal, not even an afterthought! Did I ever believe I would build $4,500,000 luxury homes, making close to $1,000,000 profit on one home? Of course not! But now my thinking has changed, and I am building 7 to 10 of those homes a year – and now I am thinking about building 50 to 75 homes in a retirement community.
The mind is a crazy thing – it can keep us broke, or create a path of success to achieve our greatest goals. It all starts with a dream. And the funny part is, it takes just as much energy to dream big as it does to live small…
Here is a picture and a link to the newest home we are building: https://reifortunes.com/showcase-of-1637-greenwood-ave/ It is being offered at $4,500,000 off-market right now, and the best part is that we are 2 months from completion and already have buyers looking and offers coming in!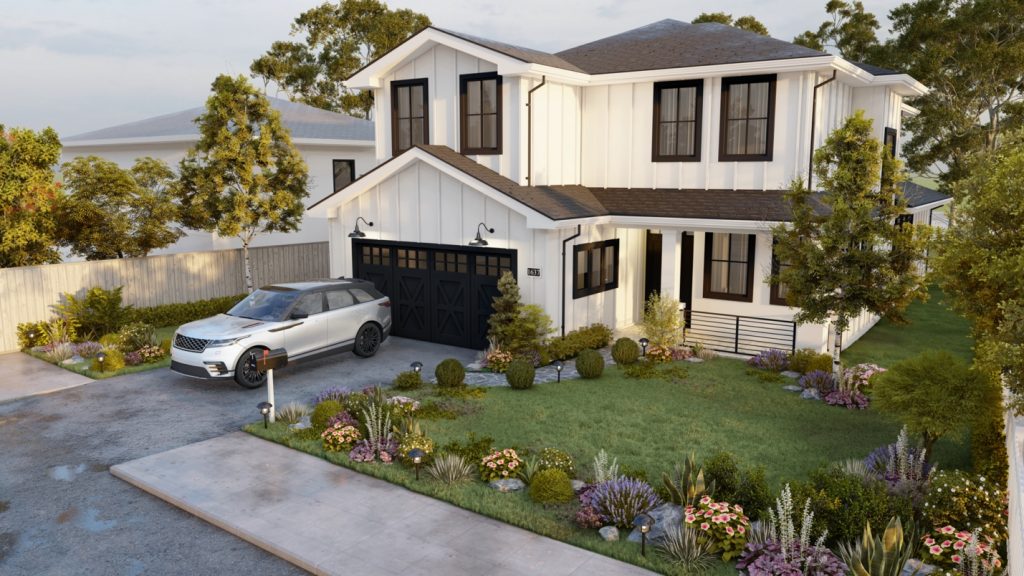 Our Realtor(R) brings us off-market homes to renovate and will be speaking with me at my next expo.
If you are interested in learning more about our company as we scale up our company, just set an appointment here: https://reifortunes.com/appt/gary-massari/
In our meeting, I will break down how I find homes, grow partners, create a team, and build luxury homes. You can learn more about me and my company here: https://reifortunes.com. Here is a short summary of how we do things. Our financial partners have been able to build capital in a very short period of time, making higher-than-market returns. Once they've built up enough capital, we encourage them to invest in rentals — residential or commercial —and we have the resources to help them. One of my favorite companies that helps people find rental properties in high growth areas is www.RealWealthNetwork.com. The CEO, Kathy Fettke, is the author of the book, Retire Rich with Rentals on Amazon – it's a great read!
Here is the short summary of how we get such high returns:
Image from Pixabay
Step #1: We work with top producing Realtors(R) who work with high end builders or flippers. They find the off-market deals and bring them to us in exchange for the listing rights. Most of our homes, when completed, sell off-market. Please do not share this strategy with others, as you will create competition in your area. Our Realtors(R) make commissions of $2,000,000 to $3,000,000 a year and sell most of their homes off-market.
Step #2: We have a vision for the end product. When Greenwood was brought to us, the builder (owner) got in trouble for being over-extended and sold it to us to pay off his loan and make a little money. Unfortunately for him, he did not have the vision of a $4,500,000 home, and we did! We saw that this home could be extended to 3100 sf. from 2500 sf., taking the value of this home from $3,700,000 to $4,000,000. The additional value is my trade secret, and will only be shared in a personal meeting. You can book one here: https://reifortunes.com/appt/gary-massari/ or give me a call at 925-451-1619. Because of the many calls I get, I have a call filter so make sure to leave a message, and I will return your call.
Step #3: We find an architect who is current in designs and trends. In the current market, the "Modern Farmhouse" is a hot commodity. We have signature designs for both the exterior and interior, which we will share in a personal meeting.
Step #4: We split the contractor crews to have construction going on for the exterior and interior at the same time. This alone saves time and money.
Step #5: We complete the exterior first, including landscaping. This leaves two months to completion, which is our off-market time.
By sharing these steps with our financial partners, we give them the confidence that we have a well-oiled machine, with a contractor who is an owner in our company and on the job every day. Our crew is amazing, fast, and skilled at building homes in half the time other builders do.
Unfortunately, we can only partner with people with whom we have a prior relationship. So let's get to know each other! If you are interested in learning more about our company, book an appointment with me here: https://reifortunes.com/appt/gary-massari/
Happy Investing!
Gary
---
Gary Massari
Leading REI Coach & Trainer
Gary Massari is best described as a man with a long and successful past! He is a top real estate investor and trainer who ran a successful peak-performance school and trained over 3000 realtors, investors and loan officers to become top income earners. He was also the managing partner of the largest mortgage brokerage company in northern California. Then there were his years as a co-host on the very popular radio show in the San Francisco Bay area where he taught financial literacy to over 25,000 weekly listeners.
Gary helps to build his students, followers, and team members their own unique master plan to achieve their REI Wealth.
He's also a best-selling Amazon Author in four different categories, with more than 300 published works and the founder of Make Money Now Real Estate Investors. If there's anybody in the know, it's Gary. In fact, through Gary's mentoring programs, he has had students become millionaires and build their own fortune 5000 companies.
But what makes Gary tick? Gary believes that a person's success requires a few things: Hands on mentorship, community, education & local support. He has built an entire REI club and network around those concepts.
For Gary it's about giving the full experience to the student so they can actually get out there and succeed. One of his single-most sought after programs is the "Ultimate Master Plan for Real Estate Investors", which contains many parts that help one become a master of their own life and their own investments. His goal for you is to retire debt free, mortgage free and wealthy.
Gary breaks your master plan down into these critical areas:
A Personal Budget
Debt Retirement Including Mortgage Debt
5-Year Income Plan
A Real Estate Purchasing Schedule for properties and notes
A Net Worth Balance Sheet to measure their wealth as they grow it.
One key service that Gary offers is his national REI Club where he provides to his membership all the key components of success that are so important to him: Hands on mentorship, community, education & local support. And his education is always exciting, thorough and top notch! Just look at some of these workshops:
How to find hidden deals and beat your competition to the Bank,
How to build their net worth and a create a debt free mortgage free retirement.

Learn live and in real-time with Realty411. Be sure to register for our next virtual and in-person events. For all the details, please visit Realty411.com or our Eventbrite landing page, CLICK HERE.