---
Our NEW REI Wealth Magazine is Live!
Be Sure to Download and Share it Today.
It's time for another informative REI (Real Estate Investing) Wealth magazine. For our 59th edition, we feature a prominent physician turned real estate investor and mentor: Dr. Chander Mishra, along with his wife and investment partner, Iva.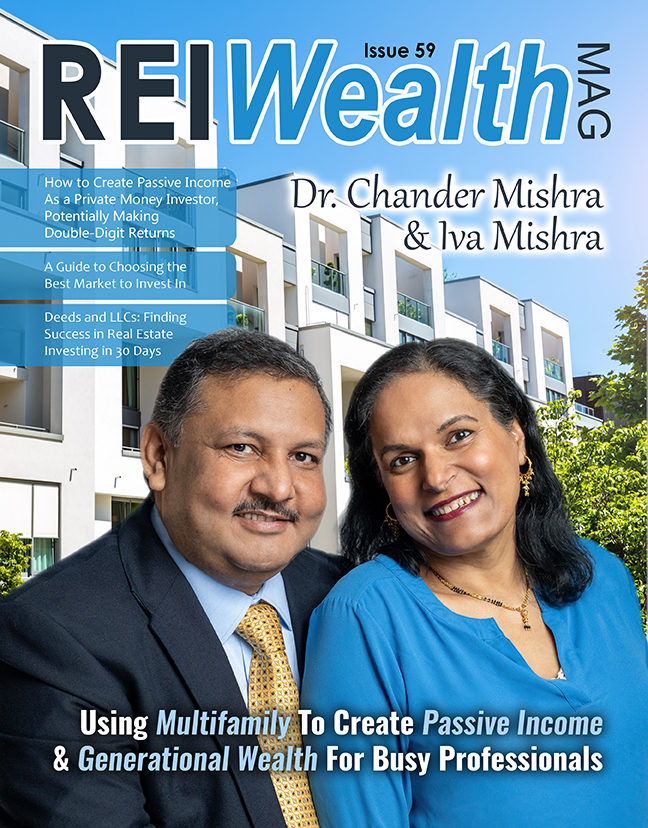 This power couple are on a mission to help spread real estate investing knowledge, especially in the healthcare industry. Inside our jam-packed issue readers will discover educational articles and companies ready to assist them in their REI journey.
Be sure to download our latest REI Wealth issue, CLICK HERE!
---
Founded in 2007, Realty411.com has assisted companies of all sizes and budgets expand their visibility and grow their business. Contact us for a complimentary marketing session: CLICK HERE. Investors, do you need a referral? Our investor network is nationwide:
CONTACT US – Ph: 805.693.1497 – Text: 310.994.1962 – CA DRE # 01355569