By Kaaren Hall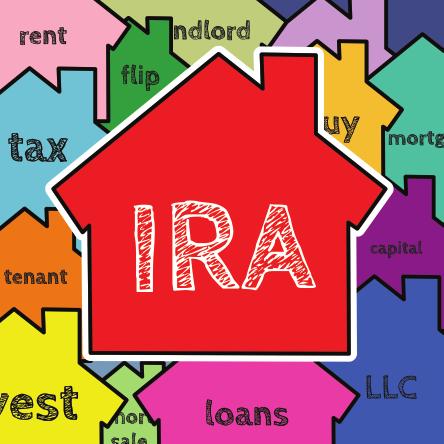 Do you have a 401(k) with a previous employer or an IRA?
Are these accounts invested in stock market assets? Most retirement accounts are invested in stocks, bonds and mutual funds however the Self-Directed IRA lets you invest outside the stock market.
For over 40 years you have been able to invest your retirement dollars into assets like real estate and most people don't know about it. In fact there is about $24 Trillion in US retirement accounts. Only 3-4% of that amount is invested in what's called "alternative assets".
When you think about building a retirement for yourself consider the Self-Directed IRA.
When it comes to investing in Real Estate, the Self-Directed IRA allows many ways to do this:
Residential real estate, including: apartments, single family homes, and duplexes

Commercial real estate

Undeveloped or raw land

REITs (Real Estate Investment Trusts)

Real estate notes (mortgages and deeds of trusts)

Promissory notes

Private limited partnerships, limited liability companies, and C corporations

Tax lien certificates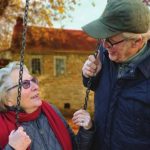 Take Joe for example. Joe retired from his employer at the age of 50. It was a forced retirement because the company was restructuring. He spent 20 years at his previous employer putting aside 15% of his annual earnings. Now that he was "retired" Joe decided to become a real estate agent.
He noticed his own IRA was losing money and putting this money into a self-directed IRA was something that made sense to him. Joe says, "It gave a monthly boost to my IRA account through the rent money. Plus it gave me equity growth. As a self-employed person, it has given me a small glimpse of security into my retirement age. Whenever that will be."
Right now and for the next decade ten-thousand baby boomers will reach age 65 every day! The average account value for Americans 55 to 64 years old is $103,000. You have to ask yourself is that is going to be enough to sustain you through your retirement years?
Many people, like Joe, are enjoying the tax-deferred or tax-free benefits of using their IRAs and 401(k)s to secure a better financial future.
So how do they do it? Self-Directing your retirement is a 3-step process to 1) Open an account 2) Fund that account and then 3) invest.
We have helped thousands and we can help you accomplish your self-directed retirement goals at uDirect IRA Services.
Kaaren Hall
Kaaren has helped hundreds of people self­direct their retirement savings. A native of California, she has a 17­year background in Real Estate, Property Management and Mortgage Lending. She has worked at such companies as Bank of America, Centex Homes, Pulte Homes and Indymac Bank. She's held a real estate license in Washington, Texas and California and a Life & Health license in California.
Her company, uDirect IRA Services, LLC, offers self­directed education and services to investors, providing excellent customer service. Kaaren is a public speaker and master networker. A mother of two, she lives in Orange County.
If you have a question about how to use your IRA to self­directed you can contact us here at [email protected] or at 866.447.6598. Our website address is www.uDirectIRA.com .